DSAES News
July 21, 2022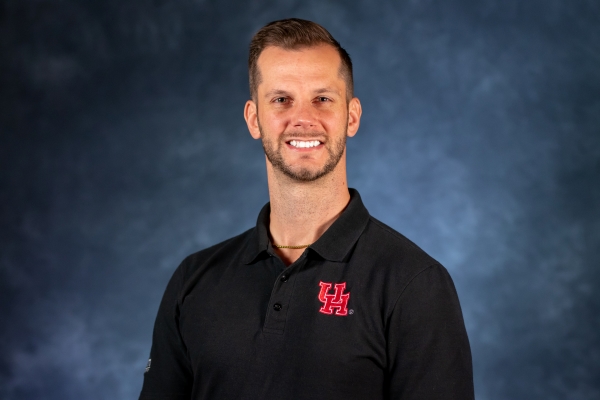 Michael Crook has been named the new assistant director for the Center for Diversity and Inclusion. Crook has 12 years of experience in higher education and has worked in areas of admissions at Colorado State University, residence life at Michigan State University, and multicultural affairs and campus activities here at the University of Houston.
He first started at UH in 2014 as a member of the inaugural staff for CDI in the Division of Student Affairs and Enrollment Services, and he has returned as the current assistant director. Crook was most recently in the Center for Student Involvement as an assistant director for programming and worked closely with major events and campus traditions.
As assistant director for CDI, Crook serves as part of the Center's leadership team, is responsible for the daily operations of the Center and student employees, oversees assessment initiatives, develops and manages academic partnerships, and supports the diversity education programs and initiatives that come from the Center.
He is certified as a qualified administrator with the Intercultural Development Inventory, LLC and is a Gallup Certified Strengths Coach. He received a Master of Arts in student affairs administration and graduate certificate for teaching and learning from Michigan State University in 2012, and a Bachelor of Arts in speech and communication and a minor in business administration from Colorado State University in 2008.
On a personal level, he was born in Colorado Springs, Colorado, and was raised in a multi-cultural, small-business owning, military family. He loves music, running, and playing volleyball. He is passionate about building community and creating inclusive spaces — living and working so that every person can figure out who they are, who they are meant to be, and is able to reach every one of their desired life goals.
"I'm leaving some great things back in the Center for Student Involvement, but I love being back in CDI!," Crook said. "It is a bit of a homecoming for me and I really enjoy building new relationships and reconnecting with people from across campus. I love seeing how much the center has grown over the years and am excited to work with a motivated team who is deeply committed to meaningful and sustainable work around inclusion and equity on campus!"