DSAES News
July 21, 2022
Due to a generous donation from Alyssa Parks and a company matching gift, the LGBTQ Resource Center is able to offer three additional scholarships for the 2021–2022 academic year.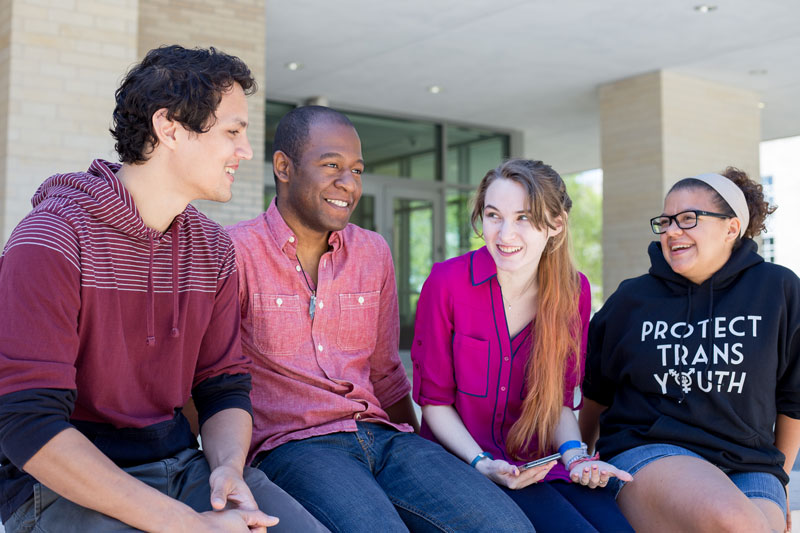 The amounts, eligibility, and criteria for these additional scholarships were established with the help of the LGBTQ Resource Center Advisory Board. The scholarships are each $1500 with distinct focuses: financial need, leadership, and academic excellence.
The existing Pride Scholarship ($600), which is an essay contest, and Jesse Clayton Jacobs Memorial Scholarship ($2000), which focuses on LGBTQ community involvement, will remain part of this year's scholarship offerings.
All five of these scholarships are open to existing University of Houston students who can apply to any or all of the scholarships with one application. The deadline for students to apply is Monday, June 14, 2021.
"We are so pleased to be able to expand our scholarship offerings beyond pride and LGBTQ involvement," states Lorraine Schroeder, director of the LGBTQ Resource Center. "Although pride and community involvement is important, our students are excelling in other areas of their lives. Others just need the financial boost to help them reach their goals."
More about the LGBTQ Resource Center: The mission of the LGBTQ Resource Center is to cultivate safe spaces on campus and within our Center's programs, empowering LGBTQ students to develop their authentic identity, and become proud, successful, engaged members of the UH community.