DSAES News
July 21, 2022
Kyle Mutz has been named director of the Justin Dart, Jr. Student Accessibility Center. Prior to joining the University of Houston, Mutz was the director of the Disability Resource Center at Lamar University in Beaumont, Texas, for seven years.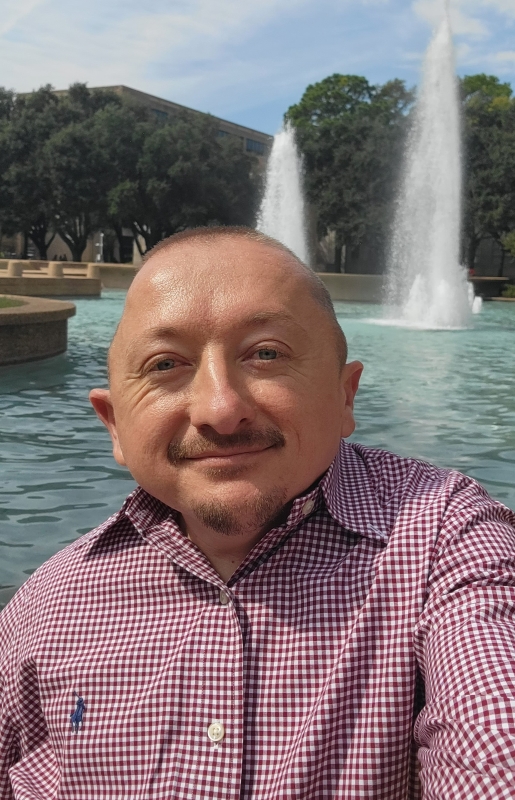 As director of the Dart Center, Mutz will oversee a growing department in the Division of Student Affairs and Enrollment Services. The Dart Center serves students who need accommodations or other support services for temporary or permanent health impairments, physical disabilities, mental health disabilities, and/or learning disabilities. Any student that is experiencing an access issue on campus that is related to a disability is encouraged to visit the Dart center for additional information.
The number of students who have sought accommodations through the Dart Center in the past few years has more than doubled, and the Center has begun transforming its space and adding staff to better serve this growing UH student population.
Mutz finds some shared experience with the Dart Center's students and the disability community. "Growing up with a disability myself, I know how important and critical accessibility is for people," Mutz said. "Creating inclusive and supportive environments benefits everyone on campus."
Mutz received both his bachelor's and master's degrees from the University of Arizona, and has spent his career advocating, working for and mentoring those in the disability community. He is also a former U.S. National Paralympic Team member; a member of the professional disability organization for higher education, AHEAD; enjoys community service; and regularly does public speaking engagements and presentations on disability and accessibility issues.
Mutz said he's very excited to work with an outstanding staff and team at the Dart Center.
"The new Dart Center will focus on empowering students with disabilities with knowledge, excellent services, supportive academic environments, and work to engage the campus community to build a foundation on inclusive environments for everyone at the University of Houston," Mutz said.
Mutz replaces Cheryl Spadaccia, who retired this past summer after several years as director of the Center. Prior to Mutz's arrival, the Dart Center changed its name from the Center for Students with DisABILITIES after a student-led campaign.
"We are extremely excited to have Kyle join us and lead the re-energizing of our Dart Center," said Suzy Harrington, assistant vice president for student affairs — health and well-being. "He is highly qualified and highly recommended. In the few weeks he has been here, he has already made a strong positive impact with our students and staff."