DSAES News
July 21, 2022
Kriston Burroughs recently joined the Office of Admissions as its new director of student recruitment. In his role, Burroughs oversees Welcome Center Admissions staff and manages the admission of first-year, transfer, and graduate applicants to the University.
Originally from St. Louis, Missouri, he received both his bachelor's and master's degrees from the University of Nebraska-Lincoln. He is also a proud member of the Iota Phi Theta Fraternity, Inc. Prior to moving to Houston, he served as an admissions professional at Washington University in St. Louis.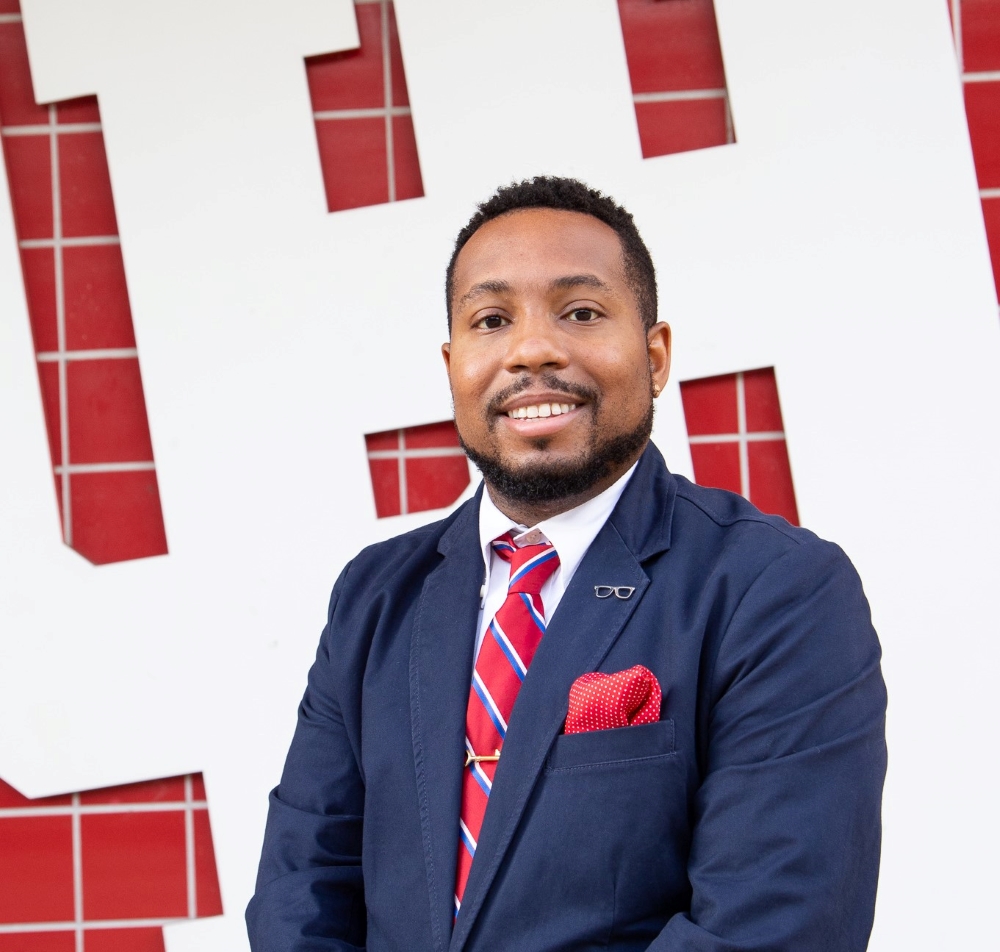 "My admissions philosophy is informed by my own experiences as a first-generation college student, and I am committed to promoting the powerful and transformational benefits of a post-secondary education," Burroughs said. "I am thrilled to work alongside colleagues who are committed to equity, inclusion, access and educational justice at Houston's University.
Being a new Houstonian, he is excited to be in such an eclectic food scene and welcomes any and all food recommendations. Since he is an avid foodie, you can find him and his partner out and about trying the latest local restaurants. Burroughs also looks forward to actively promoting community and social change in the Houston Metropolitan Area.
"Kriston brings a wealth of experience and expertise to the University of Houston," said Dr. Mardell Maxwell, executive director of the Office of Admissions. "We are thrilled to have his vision leading the university's undergraduate recruitment program. We will continue to show prospective students why there is no better time, than now, to be a Coog."