DSAES News
July 21, 2022
The LGBTQ Resource Center is proud to announce that Juliann Losey has joined the staff as the Gender and Sexuality Education Program Manager.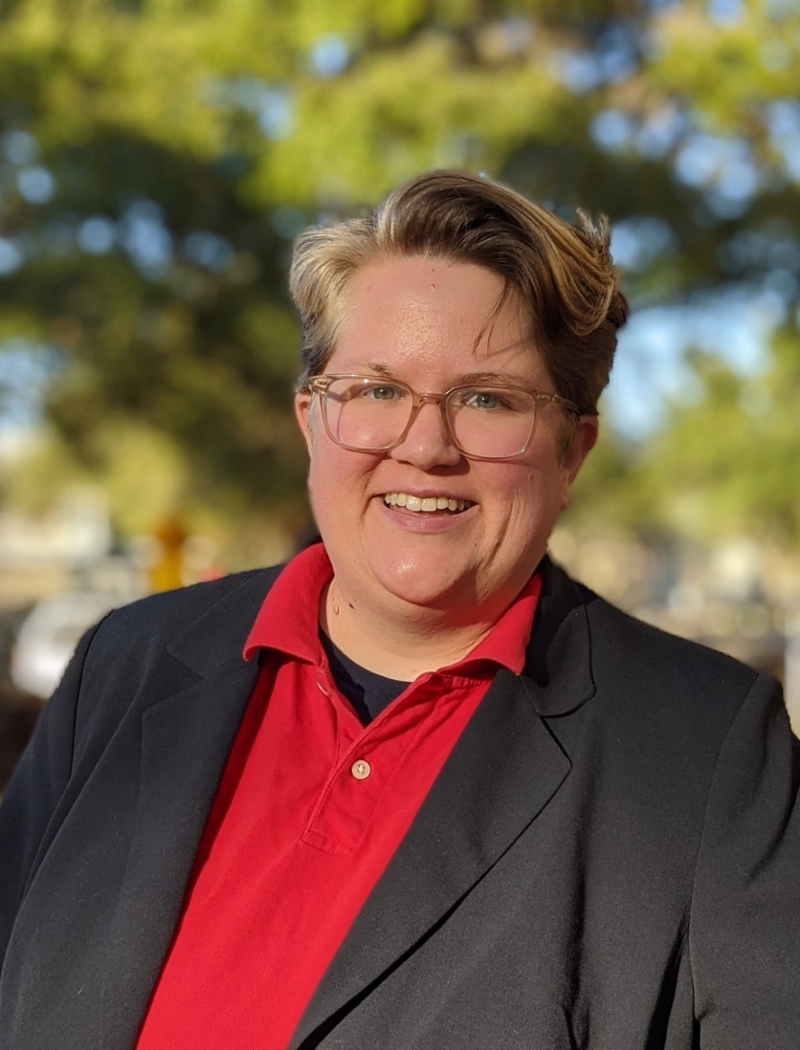 Juliann will oversee the LGBTQ+ ambassador/leadership program. They will bring campus-wide speakers to expand LGBTQ+ awareness, as well as conduct gender and sexuality educational workshops about a variety of issues relating to identity, inclusion, and allyship.
Losey has a BS in English Professional Writing from the University of North Alabama, as well as a Master's in Leadership and Ethics from Spring Hill College. They have worked in the field of Higher Education Student Affairs in Residential Life for the past ten years, most recently at the University of North Carolina at Greensboro.
In their work in Student Affairs, they have worked with identity and leadership development, social justice, and in particular, gender and sexuality topics. They have developed experiential programs for students around the history of gender and how intersectionality and culture can affect views towards gender. They have also presented on LGBTQQIA identities and how to treat people with dignity and respect.
When not at work, Juliann enjoys writing, doing improv and stand-up, and exploring local restaurants with friends. During the pandemic, though, they have been learning to cook and have spent lots of quality time with their puppy.
"I am so grateful for the opportunity to join the dynamic UH community. Serving in the Gender and Sexuality Programming Manager position for such an exciting, diverse and innovative community is truly a dream come true."