DSAES News
July 21, 2022
Nearly 100 University of Houston students participated in "ServeHTX: WOW Day of Service" recently. The 7th annual volunteering event, sponsored by the Center for Student Involvement, provided University of Houston students an opportunity to volunteer with a campus or community partner of their choice.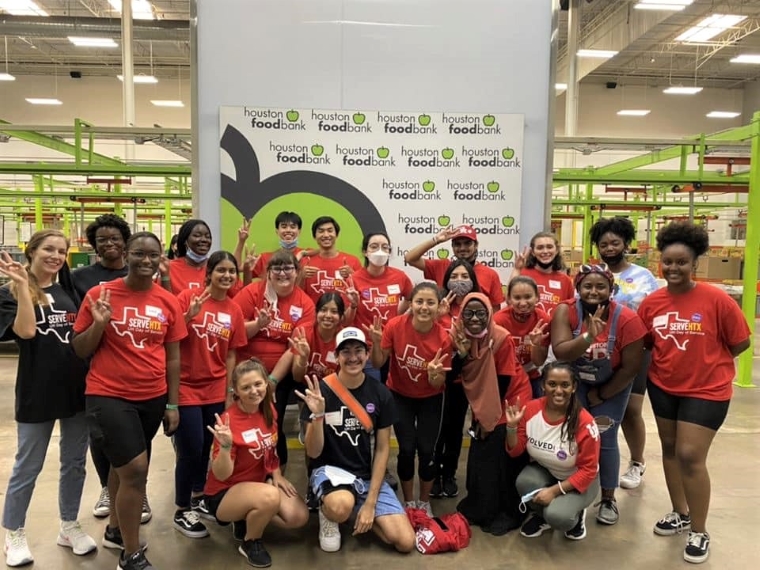 On August 27, students volunteered with:
Volunteer tasks included a Bayou clean up, removing invasive species, sorting food donations, recycling mattresses, and a neighborhood clean up.
"Everything went so well. We are grateful to UH and CSI for working with us," said Jarita Laddimore Mitchell, chair of the New South Union Civic Association. "While there were only 10 students in the group, they made a great impact. They were a totally awesome group of students. We love the Cougars!"
Led by site leaders from Metropolitan Volunteer Program and the Impact Living learning Community, students put in a grand total of 255 service hours, valued at $7,277.70, according to the Independent Sector's calculator.
"Opportunities like our ServeHTX Day of Service are critical for our students on so many levels, said Katy Kaesebier, associate director for the Center for Student Involvement. "First, it allows UH students to work toward alleviating social issues impacting Houston. Just as important, it provides an avenue for our students to reconnect, or connect for the first time, to their home and our neighbors in the Third Ward in a positive way."
---
CSI provides involvement opportunities for students at the University of Houston. Over 500 student organizations are registered with CSI and it is the central location for leadership programs and civic engagement opportunities. CSI staff support six university-sponsored organizations with the planning and implementation of campus programs, events, and traditions. The Center for Student Involvement creates an inclusive and accessible environment that provides meaningful and diverse learning and involvement opportunities to impact student success.