DSAES News
July 21, 2022
The Center for Diversity and Inclusion is proud to announce its 2021 Fall Speaker Series keynote speaker as Favianna Rodriguez. This program will be hosted on Thursday, October 28 at 6:00 p.m. in the Student Center Houston Room. Rodriguez will be presenting her keynote "Culture is Power," which focuses on intersectional storytelling, migration, gender justice, and climate justice. She will also share strategies on how to build cultural power to catalyze lasting social change.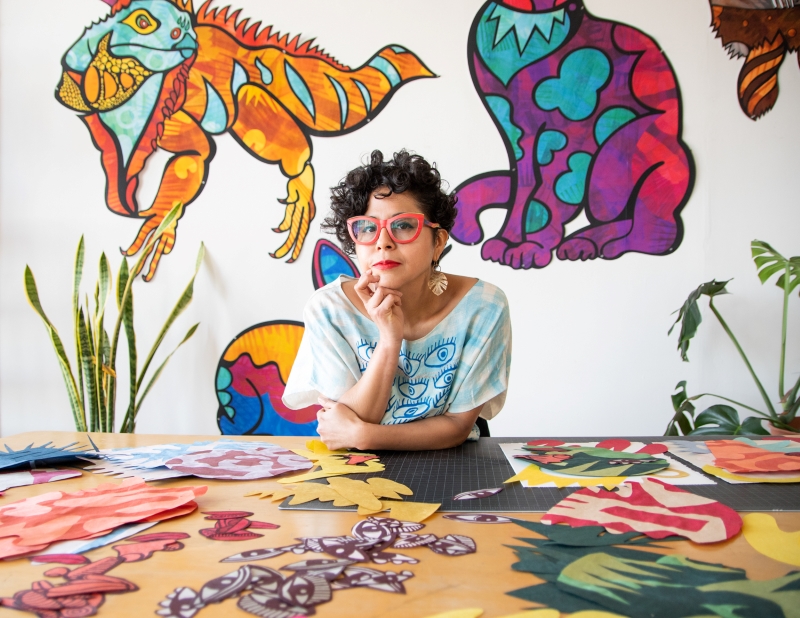 This keynote will be followed by a social justice poster-making workshop.
Based in Oakland, California, Rodriguez is an artist, cultural organizer, and social justice activist. Rodriguez's extensive list of work includes art for bBen & Jerry's Pecan Resist flavor and two public art commissions with the city of San Francisco. Rodriguez also serves as the co-founder and president of The Center for Cultural Power, a national organization that empowers artists to disrupt the status quo and ignite change at the intersection of culture and social justice.
Pre-registration is now open. For more information about this event, please contact Sydnee Garcia.
---
More about the Center for Diversity and Inclusion: The Center for Diversity and Inclusion engages, empowers, and educates the highly diverse student population at the University of Houston by providing workshops, programs, student leadership opportunities, and brave space environments to promote cross-cultural communication and culturally-responsive practices that help diverse communities connect. The cultural competencies gained through CDI's programs facilitate a learning environment where UH constituents are better equipped to understand multiple perspectives, practices, and promote a culture of inclusion.