DSAES News
July 21, 2022
Don Yackley, assistant vice president for student affairs over Student Housing and Residential Life, has been selected to serve as the president-elect of the Southwest Association of College and University Housing Officers (SWACUHO). This volunteer position is a three-year term.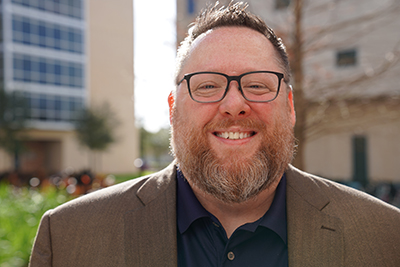 The president-elect is elected at the annual conference business meeting of the association. This position automatically progresses to the presidency the succeeding year at the close of the annual conference. Executive board officials are voted on and selected by the nomination committee.
Yackley has been with the University of Houston for nine years, serving first as the executive director of Residence Life and Housing, and since September 2019 as the assistant vice president for student affairs — student housing & residential life.
Yackley has many accomplishments, including developing a housing master plan, constructing three new residence halls, increasing the Faculty in Residence program, and launching the Cougar Experience learning community that provides a housing scholarship and support to students from lower socioeconomic backgrounds.
During his time at UH, Yackley has helped increase the student housing bed capacity on campus from 6,075 in 2012 to 8,339 as of August 2020. Under his leadership, the department has achieved a first-time in college retention rate of 86 percent for the past four years. Don has also worked to improve the residential grade point average of all students from 2.76 in 2001 to 3.02 in 2018. He has cultivated a residential living experience that has created a positive impact on student success.
"I am honored to be elected to the SWACUHO Executive Boards and look forward to serving and giving back to the Association," Yackley said.
Yackley's past involvement with SWACUO and the Association of College and University Housing Officers-International (ACUHO-I) include serving as faculty for the ACUHO-I Stars College (2018-2020) and National Housing Training Institute (2017), and as chair of the SWACHO Professional Development Committee (2018-present) and ACUHO-I Housing Internship Committee (2015-2017).
Dr. Richard Walker, vice president for the Division of Student Affairs and Enrollment Services, said SWACUHO has chosen an excellent president-elect to help lead the organization.
"Don's dedication to our housing team and the residents who live on campus is commendable," Walker said. "Don's transformation of our housing department and devotion to student success make him a remarkable asset to the University of Houston, and I know he'll translate his tremendous talents to helping SWACUHO succeed as well."