DSAES News
July 21, 2022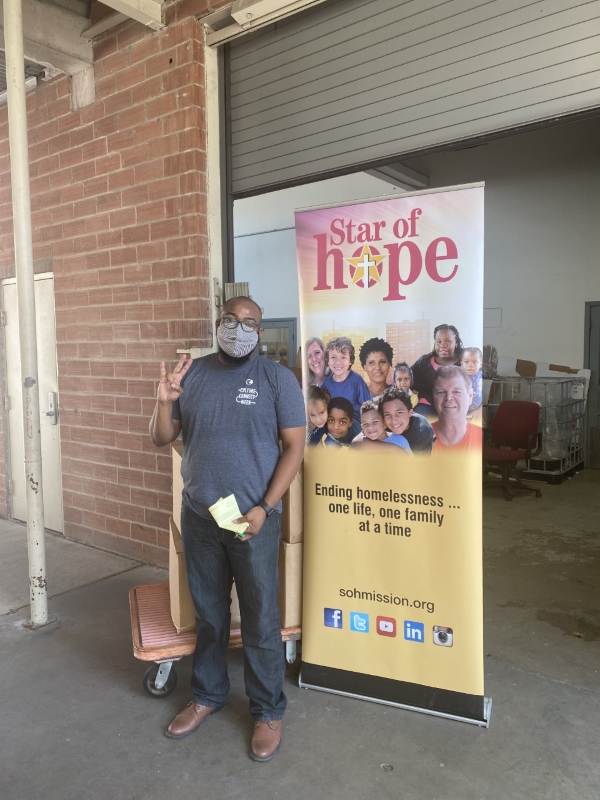 The Center for Diversity and Inclusion held its #IAMUH T-Shirt Swap during UH Weeks of Welcome recently. Community members brought in their old t-shirts to be donated in exchange for an #IAMUH shirt.
#IAMUH is a campaign that highlights and celebrates the many diversities and unique stories that can be found within the University of Houston community. Because diversity is one of the university's strengths, #IAMUH was created to embrace and highlight the multiple diversities within our institution.
"I am grateful to have the opportunity to give back to the Houston community in this small way," said Varselles Cummings, director for the Center for Diversity and Inclusion.
The t-shirt swap was held August 23 to August 24, 2021.
More than 500 shirts were donated to Houston's own Star of Hope, a non-profit organization that supports those who are without homes in the Houston community. The organization also provides programming and services related to education, employment, spiritual growth, life management, and substance abuse recovery.
---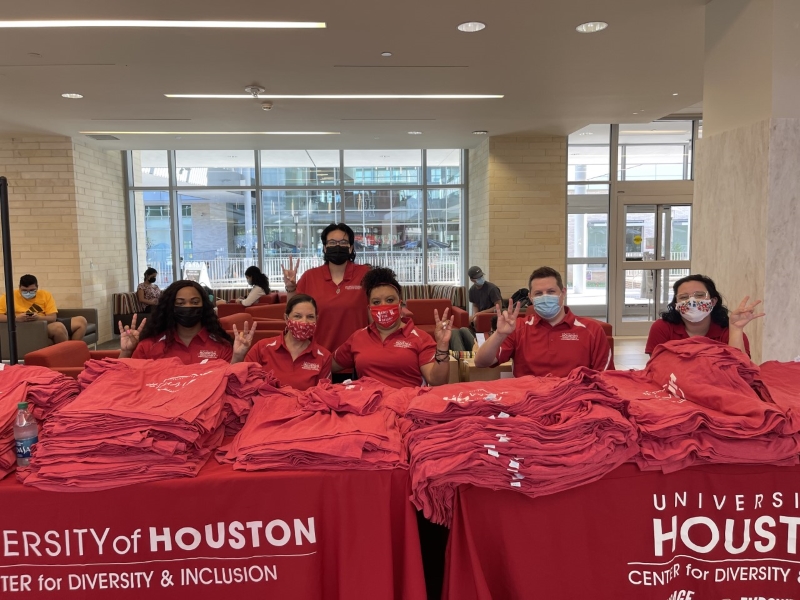 More about the Center for Diversity and Inclusion: The Center for Diversity and Inclusion engages, empowers, and educates the highly diverse student population at the University of Houston by providing workshops, programs, student leadership opportunities, and brave space environments to promote cross-cultural communication and culturally-responsive practices that help diverse communities connect. The cultural competencies gained through CDI's programs facilitate a learning environment where UH constituents are better equipped to understand multiple perspectives, practices, and promote a culture of inclusion.