DSAES News
July 21, 2022
The University of Houston's Student Centers are proud to host Because I Said I Would (BISIW), a social movement and nonprofit dedicated to the betterment of humanity through promises made and kept. This virtual speaker event will feature founder, Alex Sheen, and will be live-streamed on Tuesday, February 2nd at noon and can be viewed on our BISIW website using UH Login.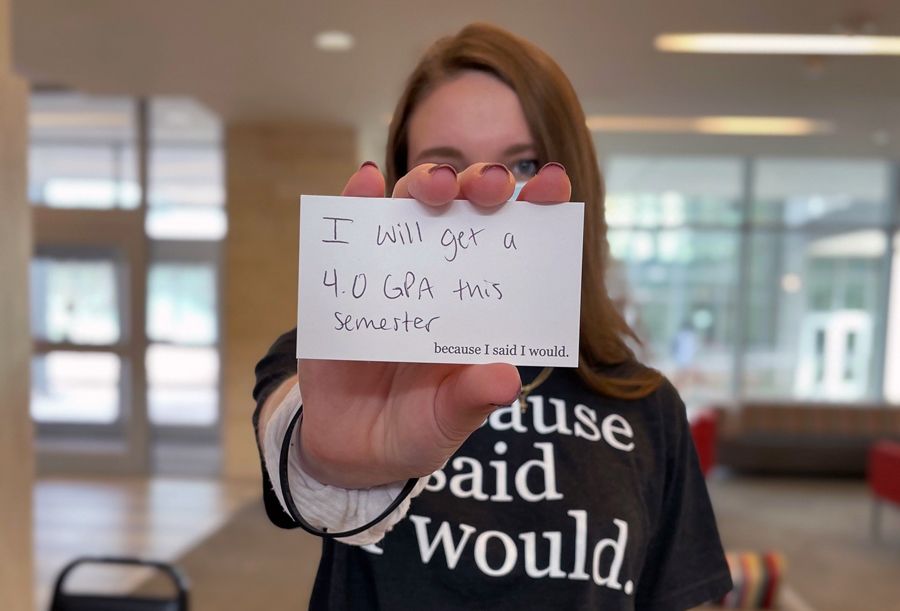 Sparked by the loss of his father, Alex and his organization send "promise cards" to anyone anywhere in the world at no cost. Alex is someone who truly honors commitment. He once walked over 240 miles across the entire state of Ohio in 10 days to fulfill a promise. In just two years, 'BISIW' has sent over 12.3 million promise cards to over 153 different countries. The promises written on these cards have made headlines around the world. Alex is a five-time Tedx Talk speaker and his charitable work has been featured on ABC World News with Diane Sawyer, CNN, The Today Show, NPR, The Los Angeles Times and many other programs.
Anyone in the UH Community can participate, Get Involved, and Make a Promise. The success of any movement is commitment. BISIW wants UH students, faculty and staff committed to being accountable to doing what they said they would do.
Participants can submit a promise card electronically or post on social media, tag @uhstudentcenter and use the hashtag #bisiwUH. Following appropriate approval and signing a waiver, promise cards will be displayed on the Student Centers Digital Art Gallery following the event.
For more information about this program, please contact: Eve Esch (713) 743-3040.