Our Student Leaders are a group of students dedicated to the mission of the Center for Student Empowerment and serving as a resource for their peers that are looking for more support. They are trained to:
Conduct initial interviews for students seeking CSE membership
Provide one-on-one mentoring to students who are looking to get more involved with CSE
Help students find resources on campus that support their holistic success
Facilitate workshops for members
Offer direction in the areas of CSE, university, and community resources as well as best student practices
Plan, promote, and facilitate programs and events that are sponsored by The Center for Student Empowerment
Represent the Center for Student Empowerment at community events and present on the plethora of support resources we provide.
2022 - 2023 Student Leaders
Juliet O. (she/her)
Graduate Assistant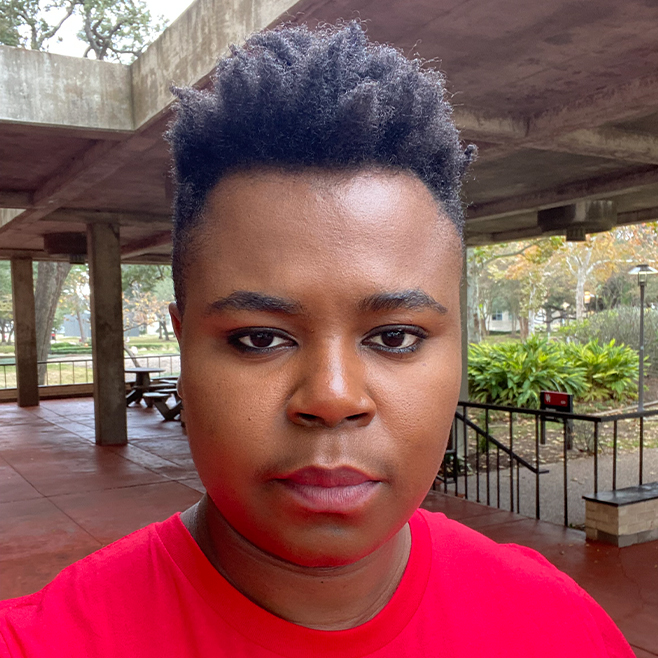 I am an Advanced Standing Clinical Social Work student at the University of Houston Graduate College of Social Work. Before moving to Houston Texas this past summer, I was a Registered Social Worker with Alberta Health Services based at the Alberta Hospital Edmonton, Alberta Canada. I am passionate about supporting people to be the best version of themselves and have recently been interested in mental health disorders and advocacy. I have a long-term career goal of becoming a Licensed Clinical Social Worker and mental health instructor. I was born and raised in Nigeria but have lived on three continents (Africa, Europe, and North America) in the last 11 years. I am excited to be a team member of the Center for Student Empowerment at the University of Houston.
---
Victor V. (he/him)
Graduate Assistant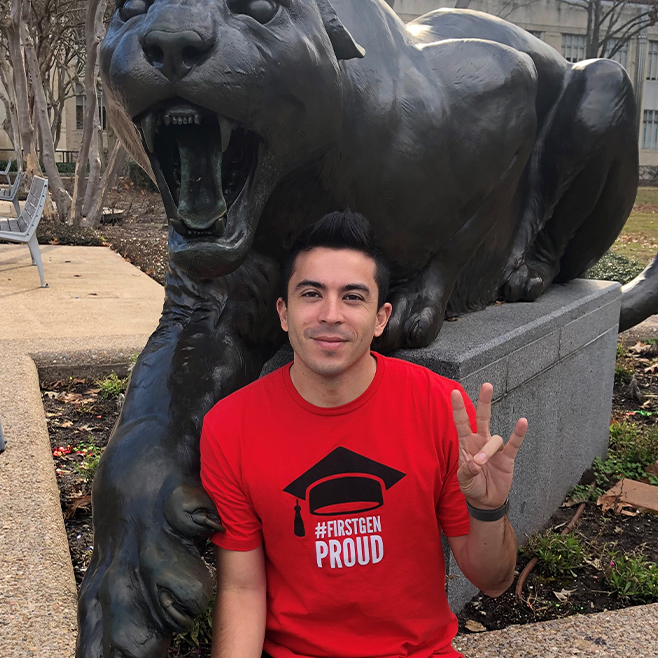 Victor is a Counseling Psychology Graduate Student at the University of Houston College of Education. He completed his undergraduate studies at Western Kentucky University and got a master's degree in Health Psychology at Pontificia Universidad Javeriana in Cali, Colombia. His long-term career goal is to become a counseling psychologist and be able to contribute to veterans and marginalized communities in the Houston area. He is a proud US Army veteran of Hispanic descent, and he believes interculturalism is the key to learning and creating a better world, which is why he is thrilled to have the opportunity to be a member of the Center for Student Empowerment at the University of Houston.
---
Dylan R. (he/him)
Student Leader
Dylan is pursuing a degree in Kinesiology. Dylan loves reading books, gaming, and movies. He is also a member of the Diamond Family Scholars Program, which is how he was introduced to the Center for Student Empowerment. One of his favorite things about CSE is the family atmosphere as well as the support system.