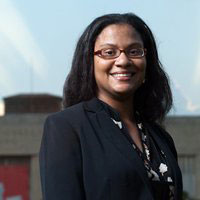 Dr. Raven Jones (she/hers)
Director
rljones@central.uh.edu
As Director of the Center for Student Empowerment, Dr. Raven Jones enhances the quality of education for UH students within the CSE program. As an avid researcher, program developer, and trainer, Dr. Jones's research concentrates on the cultural resources within urban communities that can be utilized to improve the resiliency and psychological development of underrepresented students. Through the program, Dr. Jones prevents minor obstacles from becoming major setbacks to degree achievement.
---
Trina Lowery (she/hers)
Assistant Director
trwilli3@central.uh.edu
Trina Lowery has had a long career of working with students, both in higher education and at the high school and middle school levels. Before joining the University of Houston, Lowery served as the Project Explore advisor in the Houston Independent School District, where she oversaw a college and career readiness exploration program for middle schoolers. Before that, she worked for Lone Star College in various roles over the years, including as an outreach recruiter and program manager.
---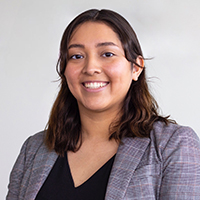 Laura Gonzalez (she/they)
Program Coordinator
lkgonza4@central.uh.edu
Laura Gonzalez was a recipient of the Rice Investment Grant, which covered all tuition during her time at Rice University. She graduated from Rice in 2021 with a Bachelor's in Kinesiology. During her undergraduate career, Gonzalez served as Treasurer for the Latinx cultural organization at Rice and created visual installations to increase Latinx visibility on campus.
Gonzalez performed health research amongst Latinx communities with labs at the University of Houston and the BioSciences Research Collaborative. She also served as the nutrition educator and graphic designer for the Child Nutrition Department, serving 25 YES Prep campuses. Currently, Gonzalez serves as an academic advisor on the Board of Directors for Harmony Public Schools.
Inspired by her personal journey through college, Gonzalez is excited to join the CSE program to help first-generation, low-income, Latinx, and DACA students attain the resources they need and guide them towards success.