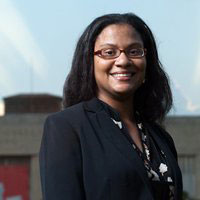 Dr. Raven Jones (she/hers)
Director
rljones@central.uh.edu
As Director of the Center for Student Empowerment, Dr. Raven Jones enhances the quality of education for UH students within the CSE program. As an avid researcher, program developer, and trainer, Dr. Jones's research concentrates on the cultural resources within urban communities that can be utilized to improve the resiliency and psychological development of underrepresented students. Through the program, Dr. Jones prevents minor obstacles from becoming major setbacks to degree achievement.
---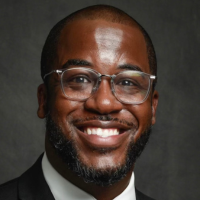 Gabriel Grady (he/his)
Assistant Director
ggrady@central.uh.edu
Grady brings over a decade of social service experiences working with underrepresented population. Most recently Grady served as an Area Coordinator with Campus Living and Housing at Grambling State University. In this role Grady developed programs to enhance student retention for foster care students and underrepresented students. Most creditably "The Quad Living Learning Community," in which this community was aimed at addressing student's mental health needs as it relates to: social support, belongingness, and self-efficacy.
Grady served as the Program Director with Youth Advocate Programs, Inc. providing advocacy services for families involved with Child Protection Services and youth in involved in Juvenile justice system. Grady is currently enrolled at Grambling State University pursuing an online degree in Master of Social Work. Grady earned his Bachelor of Arts in International Studies at University of Southern Indiana.
---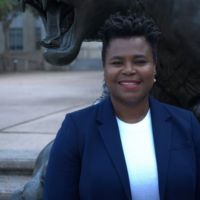 Juliet Ogbonna (she/hers)
Care Manager
joogbonn@central.uh.edu
Juliet is a seasoned social worker, working tirelessly to ensure health and wellness, thus preventing mental health crises among individuals, families, and communities. Juliet has worked across countries and has outstanding progressive social work experience in non-profit, human services, mental health, and higher education. Through her work, she has helped address social issues such as death by suicide, mental crisis, child neglect and abuse, homelessness, involuntary psychiatric hospitalization and rehospitalization, food and financial insecurity, and social isolation.

Juliet has worked with a diverse client population experiencing chronic mental health conditions and intergenerational trauma.

Juliet received an Associate in Social Work degree from MacEwan University, Edmonton, Alberta, and a Bachelor of Social Work (BSW) from the University of Victoria, British Columbia, Canada. She recently graduated from the University of Houston Graduate College of Social Work, majoring in Clinical Social Work.

As a Care Manager for the Centre for Student Empowerment (CSE), Juliet will continue using evidence-based clinical social work skills to develop and manage innovative services designed to increase student success by assisting students with medical, psychological, psychiatric, social, financial, and academic needs.