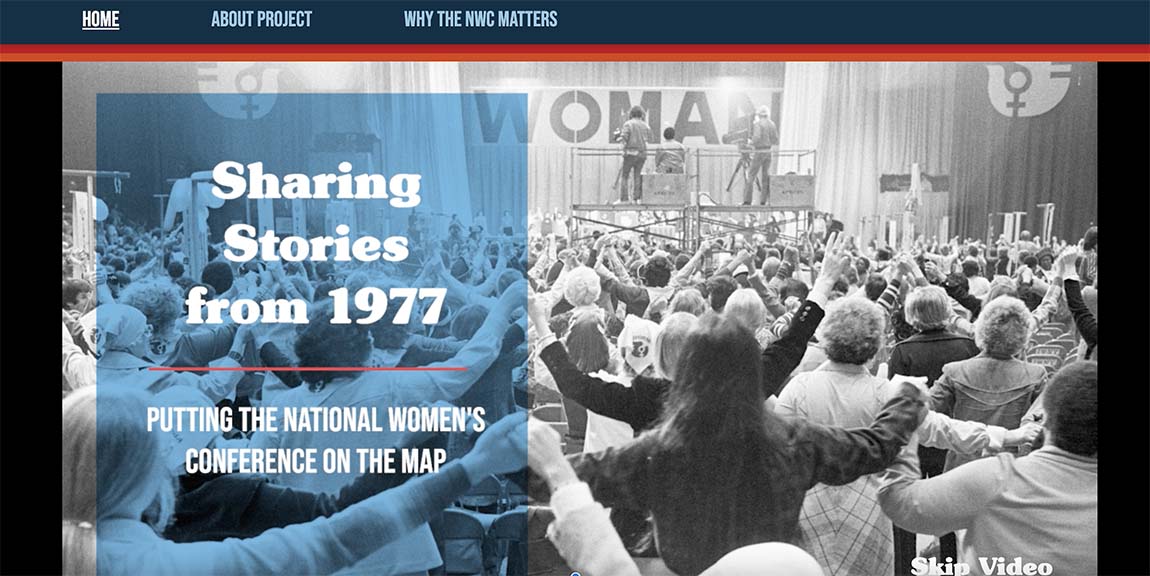 Sharing Stories from 1977
Sharing Stories from 1977, a project housed in the Center for Public History, joins historians and technologists who share a strong interest in documenting and preserving the stories of NWC participants through biographies, oral histories, historical ephemera, demographic mapping, and interpretive essays. It makes important interventions in the historiography of women and politics by showing the range of political engagement from grassroots organizing to the halls of Congress. Americans in the 1970s, this project reveals, were much more civic and politically minded and much more committed to the expansion of American democracy than the literature currently suggests. The project shows this through detailed study of the demographic evidence about the 150,000+ participants at the NWC. The team use methods that are new to political historians, women historians, and women and gender studies scholars working on this time-period. The initial website, presenting student research conducted nationwide, debuts in March 2022, and the fully-featured website will be nearly complete by the NWC's 50th anniversary (2027).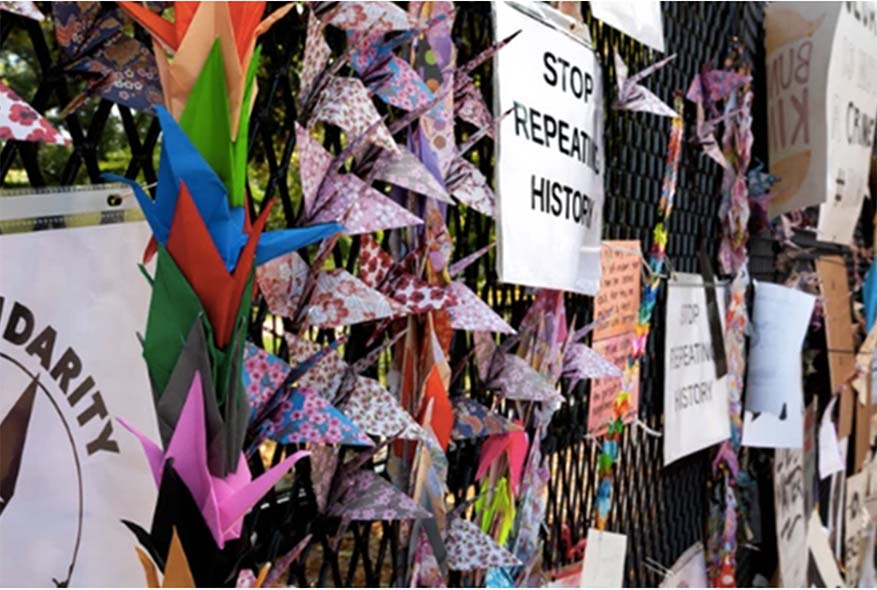 Black. Migration. Houston.
Black. Migration. Houston. (BMH) is an interdisciplinary group of scholars and community organizers who study the international migration of black people to the Texas Gulf Coast. This project's objective is to educate students, service providers, and the general public on the intersection of migration, sexuality, and blackness through its public facing website, https://blackmigrationhouston.net. As this project develops, it will expand the site in the following ways: (1) the teaching resources for educators and community members (i.e. syllabi and critical thinking material) will expand; (2) the resources content for black migrants and 1st generation people will be expanded (centering the concerns of gender non-conforming and queer persons); (3) an interactive and virtual reality component will be developed.