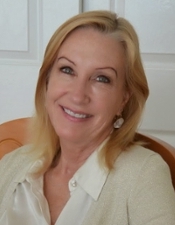 Associate Professor and Department Chair
Phone: 713.743.3961
Email: txkarner@uh.edu 
Office: 450 Philip G. Hoffman Hall
Download CV
Education
Ph.D., Sociology, University of Kansas
M.A., Sociology, Idaho State University
B.S., Design, University of California-Davis
Biography
Visual sociologist, Tracy Xavia Karner, is an expert in how people use visual media to understand themselves and their worlds. An award-winning teacher and popular speaker, Xavia has lectured internationally as well as throughout the US.
In her research, she explores the social contexts of image creation and dissemination as well as the role images play in everyday visual sociability. Karner's recent writings investigate photography in fine art venues and everyday uses, such as Facebook, and have been published in both popular and academic venues. Her most recent book, Making a Scene! How Visionary Individuals Created an International Photography Scene in Houston, Texas (Schilt Publishing 2023), chronicles 40 years of the Houston photography community from its inception to its development as an internationally significant destination for photography.
A nationally known expert in the field of qualitative sociology, she is the recipient of a Brown Foundation Fellowship and a number of international and national awards for her research. Professor Karner has also co-authored a popular textbook with Carol Warren, Discovering Qualitative Methods: Ethnography, Interviews, Documents, and Images, 3rd Edition, (Oxford University Press 2014). She is the author and online presenter of a 21 segment video series used internationally in introduction to sociology courses, "Sociology on the Job," for Pearson Publishing (2013). Additionally, Professor Karner has explored visual and cultural perspectives with regard to gender, popular culture, mental health, social policy, art aesthetics, ethnicity and nationalist movements which have been published in several academic journals, including Visual Studies, Symbolic Interactionism, Qualitative Health Research, Ethnic and Racial Studies, Communication and Cognition, American Studies Journal, The Clinical Sociology Review, Journal of Aging Studies, Journal of Aging and Mental Health, The American Sociologist and the Journal of Aging and Social Policy.
Xavia serves on the Editorial Board for the international journal Visual Studies and is active in the Houston photography community. Professor Karner serves on the advisory board of Houston Center for Photography, is a supporter and past officer of Photo Forum at Museum of Fine Arts Houston and served as a reviewer for Fotofest's 2010 Meeting Place.
Selected Honors
Brown Foundation Fellow at the Dora Maar House, Ménerbes, France, May 2014
Joseph S. Werlin Sociology Faculty Award to Promote Latin American-U.S. Cultural Understanding for AY 2012-2013 and AY 2013-2014
Ross Lence Teaching Excellence Award, Social Sciences, University of Houston, 2007
Finalist, UH Teaching Excellence Award in Tenure/Tenure Track, 2006
Finalist, UH Teaching Excellence Award in Innovative Teaching, 2006
Research Fellowship, Friends of Women Studies, University of Houston, 2004
Research Interests
Visual and Qualitative Sociology
Sociology of Culture, Narrative and Self
Community Services and Program Evaluation
Teaching
Graduate Courses
Qualitative Methods
Seminar in Visual Sociology
Seminar in Sociology of Culture
Undergraduate Courses
Qualitative Methods
Social Psychology
Sociology of Art
Sociology of Culture
Visual Sociology
Selected Publications
Karner, Tracy Xavia. 2023. Making a Scene! How Visionary Individuals Created an International Photography Scene in Houston, Texas. Amsterdam: Schilt Publishing.
Karner, Tracy Xavia. 2020. "Faces of Kakuma," photo essay in No Man's Land, Marti Corn. Houston: The Station Museum.
Karner, Tracy Xavia. 2019. "From Direct Light" foreword to Light Forms: The Photographs of Deborah Bay. Houston: PhotoRelevance.
Karner, Tracy Xavia. 2017. "The Facebook Gaze: Disciplining Action in Online Interpersonal Space" Pp. 119-136 in Social Spaces and Social Relations, edited by M. Bogunia-Borowska. Switzerland: Peter Lang Publisher.
Karner, Tracy Xavia. 2017. "Storied Lives" foreword to The Ground on Which I Stand: Photographs of Tamina, Martha Corn, pp. xi-xii. College Station, Texas: A & M Press.
Karner, Tracy Xavia. 2017. "Visual Sociability: Photography and Contemporary Life" in The Sociology Project: Introducing the Sociological Imagination, University of Houston edition, edited by J. Manza, R. Arum, and L. Haney. New York: Pearson.
Karner, Tracy Xavia. 2015. "An Experiential Glimpse" foreword to Briefly Seen: New York Street Life, Harvey Stein, pp. 4-6. Atglen, Pennsylvania: Schiffer Publishing.
Karner, Tracy Xavia. 2014. "A Visual Typology of Urban Narratives: the photographs of Susan A. Barnett." Visual Studies 29(3):294–298. https://doi.org/10.1080/1472586X.2014.941571
Warren, Carol A.B., and Tracy Xavia Karner. 2014. Discovering Qualitative Research: Ethnography, Interviews, Documents, and Images, 3rd New York: Oxford University Press.
Karner, Tracy Xavia. 2011. "The Photographs of Øyvind Hjelmen" foreword to Elswhere, Øyvind Hjelmen. Heidelberg, Germany: Kehrer Verlag.
Warren, Carol A.B., and Tracy Xavia Karner. 2010. Discovering Qualitative Research: Ethnography, Interviews, Documents, and Images, 2nd New York: Oxford University Press.
Karner, Tracy Xavia. 2009. "Dualities of Gender and Transformation" foreword to Hard Knocks: Rolling with the Derby Girls, Shelley Calton, pp. 12-20. Germany: Kehrer Verlag.
Karner, Tracy Xavia. 2009. "Fearless, Outspoken, and Absolutely Free: Women and Creativity" Pp. 16-19 in Thrive, edited by C. Goeser. Houston: Women's Studies at the University of Houston.
Karner, Tracy Xavia. 2008. "Photographic Knowing: Engaging Perspectives through Photography." SPOT Fall:22–25.
Karner, Tracy Xavia. 2009. "Changing Lens: An Autoethnographic Account of Seeing and Knowing" Pp. 375-385 in Selected Articles from the 2nd Annual Congress on International Qualitative Research (Selección de artículos del segundo congreso internacioal de investigación cualitativa). Universidad de Guanajuato, Mexico.
Karner, Tracy Xavia. 2008. "If Only Time Healed All Wounds: Post Traumatic Stress Disorder in Older Men." Special issue, Generations: Journal of the American Society on Aging 32: 82– https://www.jstor.org/stable/44877634
Karner, Tracy Xavia, and Donna Bobbit-Zeher. 2006. "Losing Selves: Dementia Care as Disruption and Transformation." Symbolic Interaction 28(4):549–570. https://doi.org/10.1525/si.2005.28.4.549
Warren, Carol A.B., and Tracy Xavia Karner. 2005. Discovering Qualitative Research: Ethnography, Interviews, Documents, and Images, 1st New York: Oxford University Press. Los Angeles: Roxbury.
Karas, Jennifer, and Tracy Xavia Karner. 2005. "Understanding the Diabetic Body-Self." Qualitative Health Research 15(8):1086–1104. https://doi.org/10.1177/1049732305276677
Whitney, Julie, Mark E. Kunik, Victor Molinari, Frederick G. Lopez, and Tracy X. Karner. 2004. "Psychological Predictors of Admission and Discharge: Global Assessment of Functioning Scale Scores for Geropsychiatric Inpatients." Journal of Aging and Mental Health 8(6):505–513. https://doi.org/10.1080/13607860412331303784
Montgomery, R., Tracy Xavia Karner, and K. Kosloski. 2003. "Weighing the Success of a National Demonstration to Create State Responsibility for Long Term Care." Journal of Aging and Social Policy 14(3-4):119–139. Reprint, New York: Haworth, 2002. https://doi.org/10.1300/J031v14n03_07
Starns, M., T.X. Karner, and R. Montgomery. 2002. "Exemplars of Successful Alzheimer's Demonstration Projects." Home Health Care Quarterly 21(3-4):141–175. Reprint, Binghamton, NY: Haworth Press, 2002. https://doi.org/10.1300/J027v21n03_08
Karner, T.X. and Hall, L.C. 2002. "Successful Strategies for Serving Diverse Populations." Home Health Care Quarterly 21(3-4):107–132. Reprint, Binghamton, NY: Haworth Press, 2002. https://doi.org/10.1300/J027v21n03_06
Montgomery, R., T.X. Karner, K. Kosloski, and J. Schaefer. 2002. "Initial Findings from the Evaluation of the Alzheimer's Disease Demonstration Grant to States Program." Home Health Care Quarterly 21(3-4):5–32. Reprint, Binghamton, NY: Haworth Press, 2002. https://doi.org/10.1300/J027v21n03_02
Kosloski, K., J. Schaefer, T.X. Karner, and D. Allwardt. 2002. "The Role of Cultural Factors on Clients' Attitudes toward Caregiving and Perceptions of Services." Home Health Care Quarterly 21(3-4):65–88. Reprint, Binghamton, NY: Haworth Press, 2002. https://doi.org/10.1300/J027v21n03_04
Karner, Tracy Xavia. 2001. "Caring for an Aging Society: Cohort Values and Eldercare Services." Journal of Aging and Social Policy 13(1):15–36. https://doi.org/10.1300/J031v13n01_02
Karner, Tracy Xavia. 1999. "Racconti visuali di esperienze. Ri-raccontare se stessi attraverso una narrazione culturale del Vietnam" Pp. 395-412 in Mondi da Vedere – Verso una Sociologia Piu' Visuale, edited by P. Faccioli and D. Harper. Milano: Angeli.
Karner, Tracy Xavia. 1998. "Engendering Violent Men: Oral Histories of Military Masculinity" Pp. 197-232 in Masculinities and Violence, edited by L.H. Bowker. Thousand Oaks, CA: Sage Publications. https://dx.doi.org/10.4135/9781483328010
Karner, Tracy Xavia. 1998. "Professional Caring: Homecare Workers as Fictive Kin." Journal of Aging Studies 12(1):69–82. https://doi.org/10.1016/S0890-4065(98)90021-4
Karner, T.X., R.J. Montgomery, D. Dobbs, and C. Wittmaier. 1998. "Increasing Staff Satisfaction. The Impact of SCUs and Family Involvement." Journal of Gerontological Nursing 24(2):39–44. https://doi.org/10.3928/0098-9134-19980201-11
Affiliations