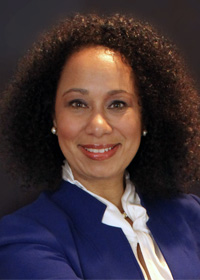 Lecturer
Education
Ph.D. - Howard University, Washington, D. C.
Recent Publications:
Slatton, Brittany & Carla Brailey (June 2019). Women and Inequality in the 21st Century. New York: Routledge.
Brailey, Carla and Brittany Slatton. "Women, Work, and Inequality in U.S.: Revisiting the "Second Shift". Journal of Sociology and Social Work (June 2019) 7, no. 1, 29-35.
Courses Taught
Undergraduate:
Introduction to Sociology

Contemporary Issues in 

Society
Independent Study
Collective Behavior and Social Movements
Issues in Research
School Sociology
Urban Community Life
African American History
Education, Oppression & Resistance - Core I, Social Movements- Core III
Portfolio Development
Women's Issues in Literature
Critical Thinking in Literature
Communication Skills II, Comparative Slavery
Black Women in America
Sociology of Leisure
Sociology of Gender
Human Sexuality
ONLINE -
Education, Oppression & Resistance (Core I)
Ethical Decision Making in Human Services
Sexuality and Society
Human Sexuality
Urban Sociology
Sociology of Education
Social Movements
Sociology of Gender
Sociology of Work
Graduate:
Foundations of Sociology

Internship

Sociology of 

Education
Sociology of Religion
Urban Sociology
Graduate Project I, II, III, IV,
Economics of Change
Strategic Planning
Seminar in Social & Public Policy
ONLINE –
Urban Sociology

Seminar in Urban Political Sociology