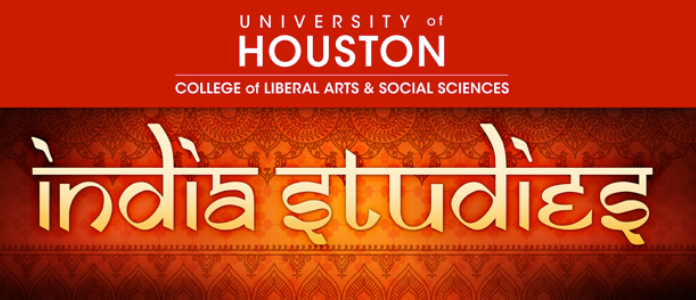 Advisory Board:
Drawing on these rich local resources, the India Studies advisory board helps us build partnerships with Houston-Indian communities, organizations, and businesses and also supports developmental strategic planning for the program.
Advisory Board Members
Sushila Agrawal
Omana Abraham
Sam Abraham
Pradeep Anand
BAR LICENSE
New York, U.S.A.
Delhi, India.
ADMISSIONS
Federal Court of the Southern District of Texas.
Federal Court of the Southern District of New York.
EDUCATION
University of Houston Law Center, Houston, Texas, U.S.A. -- LL.M.
University of Delhi Law Center, Delhi, India --  LL.B.
Hindu College, University of Delhi,Delhi, India -- Master of Arts ( History)
Hindu College, University of Delhi,Delhi, India -- Bachelor of Arts ( History)
Indian Law Institute, New Delhi, India -- Post Graduate Diploma, Cyber Law
Amity Law School, New Delhi, India  -- Diploma, Intellectual Property Rights Law
EXPERIENCE
ATTORNEY 
July 2010 - Present                      
Houston, TX, U.S.A.
Substantial experience in electronic discovery;
Worked on Review platforms such as Relativity, Stratify, Concordance, Autonomy/Introspect, Axcelerate, Citrix, Ringtail, Kroll Ontrack, Clearwell, Stratify, Documatrix, InspicioandVelocity;
While working on an oil and gas case, worked on law suits concerning Department of Justice and Securities Exchange Commission of the United States of America;
Worked for almost two years on one of the largest law suit in USA involving oil spill in the Gulf of Mexico, U.S.A;
Worked on electronic discovery projects concerning law suits in the field of oil and gas, banking, patent infringement, civil litigation, breach of trust, antitrust, business contracts, real estate, medical privacy, breach of contract, products liability and insurance/ reinsurance related matters; 
Well versed in immigration law of the United States of America.
THE LEGIST LAW FIRM
April 2009-July 2010
New Delhi, India
Of Counsel in the Firm;
Dealt with matters relating to Value Added Tax (VAT), Urban and Property Law, Indian Immigration Law, Employment Law, Prison matters and Govt. Affairs.
CENTRAL GOVT. OF INDIA 
June 1991- March 2009
New Delhi, India
Joint Commissioner, Dept. of Trade & Taxes, Govt. of National Capital Territory of Delhi, India;
Officer on Special Duty (Aide) to Minister of State for Home Affairs, Govt. of India who was in charge of internal security, para military and immigration matters of India;
Deputy Secretary/Joint Secretary, Dept. of Services, Govt. of National Capital Territory of Delhi, India;
Deputy Secretary, Dept. of Home, Govt. of National Capital Territory of Delhi, India
Deputy Director/Officer on Special Duty to Vice Chairman, Delhi Development Authority, (DDA), Delhi, India;
Superintendent of Prison, Tihar Jail, Govt. of National Capital Territory of Delhi, India;
Assistant Collector, Sales Tax, Department, Govt. of National Capital Territory of Delhi, India.
MEMBERSHIP
American Immigration Lawyers Association (AILA);
New York State Bar Association;
New York County Lawyers' Association;
American Bar Association;
South Asian Bar Association, Houston, TX, U.S.A;
Bar Council of Delhi, India.
OTHER
Member, Advisory Board, ASIA SOCIETY, Texas Center;
Member, Advisory Board - INDIA STUDIES PROGRAM, University of Houston, TX, USA.
Pankaj Dhume
Murthi Divakaruni
William Fitzgibbon
Subhash Gupta
Krishna Mudan
Suma Mudan
Bhaskara Mutyala
Sita Mutyala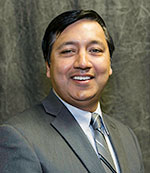 Rick Pal is the President and CEO of AirGenerate, a Fastech 50 company that is a manufacturer of award-winning energy-efficient water heaters. In his role, he has led development and release of new patented products, managed R&D relationship with National Renewable Energy Lab (NREL) and Northwest Energy Efficiency Alliance (NEEA), negotiated partnerships with multiple manufacturers in China, oversaw quality and process improvements, and lobbied with agencies like Energy Star. He executed "class of industry" marketing model based on public relations, social media, utility and government initiatives, as well as awareness campaign including trade shows and mass media. His efforts has resulted in a sales network that includes 30+ manufacturer representatives, 285 stocking wholesalers, and 1500 certified contractors, and key partners such as Electrolux, Fergusson, HD Supply, Costco, and Lowe's.
He is also the former Master Franchisee for Liberty Tax Service in Greater Houston Area where he managed 27 franchisees and 44 offices with 22,000 tax customers and 800 seasonal employees. The company had a successful buy-out in 2007.
He began his career in software industry where he worked in senior roles for EnterpriseWorks (acquired by Iconixx), Commerce One (NASDAQ: CMRC), and Webify Solution (acquired by IBM).
He is the founder of Ek-Disha, a non-profit that funds high-impact humanitarian projects. Since 2005, they have partnered with dozens of NGOs like Prajwala, Goonj, Embrace, Gawad Kalinga, Ayzh, and Wello Water to impact tens of thousand of lives.
He is a graduate of McCombs School of Business at the University of Texas at Austin. He has created, 'Pal - Make a Difference" endowment at his alma mater to award an annual scholarship to students making a difference in their community.
He is a fellow of Texas Next Generation Project, Asia21 leader, TEDx speaker and guest lecturer at University of Houston's SBDC. He is a board member of Texas Union Advisory Council at University of Texas, India Studies at University of Houston, Asia Society Business Steering Committee, Fort Bend Education Foundation, and Embrace Global. He serves on City of Sugar Land's Building Standards Commission, Fort Bend ISD Bond Committee, and Texas Exes Scholarship Committee.
Sen Pathak, Ph.D., F.N.A.Sc., Geneticist and Professor of Cell Biology and Laboratory Medicine at The University of Texas M.D. Anderson Cancer Center in Houston; Professor, Genetics Program at The Graduate School of Biomedical Sciences, The Health Science Center and at The School of Health Professions, Houston; Professor of Medicine at Baylor College of Medicine; Senior Scientist (adjunct) in the Department of Genetics at Southwest Foundation for Biomedical Research, San Antonio, Texas, USA; Visiting Professor of Genetics at The University of Sao Paolo, Faculty of Medicine at Ribeirao Preto, Barazil; and currently a Lifetime Emeritus Professor of Cancer Biology and a Distinguished Research Professor of Genetics at The University of Texas M.D. Anderson Cancer Center at Houston, Texas. He is Internationally recognized scientist for his pioneering research work first on Mammalian Population Cytogenetics and lately on human and other mammalian Cancer Genetics.
While writing the recommendation letter for Pathak's promotion to a full Professor, the co-discoverer of the Philadelphia (Ph) chromosome, Peter C. Nowell, M.D. in 1984 wrote, "He (Pathak) has made significant contributions with respect to tumors of the breast, and more recently melanoma. I think it is fair to say that he is one of only three or four truly qualified experts on the cytogenetics of human solid tumors in the world." The same year another Internationally recognized Cancer Cytogeneticist, Felix Mitelman, M.D., Ph.D., of Sweden wrote, "In my opinion Dr. Pathak is a highly merited scientist of International repute." The "grand father" of Mammalian Cytogenetics and three times nominee for Nobel Prize, Prof. T.C. Hsu, Ph.D. in 1998 wrote, " (Sen) Hope you will live longer than I and make more contributions to science than anyone existing (you cannot compete with Darwin or Pasteur, but you can compete with anybody else). I am so proud of you that I consider getting you in this lab (at M.D. Anderson Cancer Center) was one of my best achievements."
Background and Research
Pathak was born in Village Surhur Pur, Azamgarh, in the State of Uttar Pradesh, India, in a farmer's family. After having his early primary, middle and high school education in his home town, he joined the Banaras Hindu University, and obtained his B.Sc. in Botany, Zoology and Chemistry in 1961, M.Sc. in Zoology in 1963 (First class first, Gold medalist), and Ph.D. in Mammalian Cytogenetics in 1967, all from Varanasi, India. His Ph.D. thesis on the chromosomes of bats was the first Ph.D. dissertation on mammalian chromosomes from India where photomicrographs were used.
Prior to joining M.D. Anderson Cancer Center, Pathak spent little over a year in the Department of Pathology at Texas Children's Hospital and Baylor College of Medicine in Houston, Texas, as a Robert A. Welch Foundation Fellow. In early 1972, he joined the most stimulating research group of Professor T.C. Hsu in the Department of Biology at M.D. Anderson Cancer Center which was just across the street from Baylor College of Medicine. Dr. Pathak started there as a postdoctoral fellow in Biology and slowly ascended to the rank of full Professor in 1986.
The discovery of chromosome banding techniques was the most important advancement in the early 1970's when the field of human cytogenetics in general and cancer cytogenetics in particular was at a standstill. During the dawn of banding era, many human and other mammalian cytogeneticists all across the world were reluctant to believe that banding techniques will be able to identify the homologous chromosomes. By using Giemsa (G-) and C- banding techniques, Pathak was the first to cytogenetically identify three hybrid animals between two species of the Climbing Rat, genus Tylomys. These hybrids were identified from a group of 11 animals that were given to him for their cytogenetic analyses as his first project at M.D. Anderson Cancer Center. No one in the lab including the boss, Dr. T.C. Hsu, knew about the identity of these hybrids which was later on confirmed by the animal supplier (Chromosoma 42: 215-228, 1973). His observations brought credits and showed the usefulness of banding techniques and opened avenues for further research. In subsequent years, Dr. Pathak published two papers on a novel concept that demonstrated the conservation of genetic materials in evolutionarily widely separated mammalian species (Genetics 78: 703-714, 1974; J. Mammal. 55: 695-704, 1974). These observations provided strong support of inter-specific chromosome banding homology and paved a new area of mapping genes on chromosomes of evolutionarily separated mammalian species. His belief and research that constitutive heterochromatin (C-banding) is not a "junk DNA"as some scientists believed, but plays and important role in speciation (Cytogenet. Cell Genet. 12: 315-326, 1973) has provided solid foundation for the necessity of this DNA in the genome. His observations have further demonstrated that most C-band regions are telomeric DNA, a survival factor of the cell and for the species (Cytobios 93: 141-146, 1998; Int J Oncol 15: 423-429, 1999; Chromosoma 110: 214-220, 2001). His pioneering work for demonstrating the synaptonemal complexes that bring homologous chromosomes together for pairing by light microscopy in now widely used in various laboratories interested in meiosis (Chromosoma 70:195-203, 1979).
After studying and experiencing about the structure and function of chromosomes of Aardvark to Zebra (A to Z), Pathak decided to bring that knowledge in the field of human cancer research. He proposed the hypothesis in early 1980's as an invited speaker by Avery A, Sandberg then at the Roswell Park Memorial Institute, Buffalo, New York, that every human neoplasm is analogous to a new mammalian species. As new species would like to survive in nature by protecting themselves from the predators, migrating for food and water supply and being able to breed, cancer cells would like to do the same in vivo by protecting themselves from the immune cells, metastasizing to local and distant lymph nodes and forming new blood vessels (angiogenesis) for nutrients and growth factors (Perspectives in Cytology and Genetics 10: 13-22, 2001). The idea of finding Primary and Secondary genetic abnormalities in cancers came to him from his studies of animals caught in nature (Trends in Chromosome Research, pp. 204-220, 1990). He has clearly shown a parallelism between the genetic changes including chromosome translocations, addition and amplification of specific genetic materials in speciation and their presence in neoplastic transformation published by Springer-Verlag, 1990. Pathak's hypothesis that cancer cells originate from the organ- and tissue-specific stem cells has received considerable support now by many investigators. The study of cancer stem cells has attracted the attention of many in the field of Oncology Research. His initial work on the human renal cell carcinoma (adult kidney tumor) published (Science 217: 939-941, 1982) indicating the 3p anomaly as the culprit has been confirmed in hundreds of cases by other investigators. He also contributed in the demonstration of a tumor suppressor gene(s) on chromosome 3p (Proc Natl Acad Sc, USA 91: 3383-3387, 1994). As early as 1975, Pathak demonstrated that 2.0% to 3.0% of precancerous cells migrate in the human blood circulation and can be found in peripheral blood cultures. For example, alteration of chromosome 13 in retinoblastoma, 11 in Wims' tumor, 1, 3 and X in renal cell carcinoma, 6 and 9 in melanoma, 3, 5 and 12 in colon cancer, 1, 13 and 17 in breast cancer, 5, 7, 10 and 16 in prostate cancer, 1, 5, 7 and 9 in lung cancer are specific examples that can be found in the peripheral blood lymphocytes of cancer patients and in some of their predisposed family members (Hum Genet 60: 291-293, 1982; World J Surg 8: 487-492, 1984; Cancer Genet Cytogenet 19: 29-36, 1986; Amer J Hum Genet 40: 413-420, 1987; Anticancer Res 9: 17-20, 1989; Amer J Gastroenterol 86:679-684, 1991; Cancer Epidemiology, Biomarker& Prevention 2: 587-591, 1993; Int J Oncol 7: 765-772, 1995 and 11: 681-684, 1997; Cancer 79: 1527-1532, 1997). His current work on the role of telomere dynamics in controlling the activity of the centromere, induced and spontaneous cancer and normal cell death (apoptosis), cancer predisposition, metastasis and aging process has generated great promise. According to him, cancer is a disease of old age when genetic instability is accumulated due the attrition of telomeres. His group has published extensively on the role of telomere dynamics in cancer metastasis where telomeric DNA is amplified in a variety of human and murine cancers of different histopathology (Int J Oncol 4: 323-328, 1994; The Prostate 36: 264-271, 1998). The idea that metastatic tumor will show amplification of telomeric DNA came to Pathak from his extensive research done on different taxa of mammalian species. He has earlier reported that rodents have largest number of genera and species with enormous amount of telomere as compared to cat group among mammals with very low number of species and minimal amount of telomeric DNA.
Pathak's another significant contribution is of bringing awareness to researchers about the cancer cell line contamination and their authentication (In Vitro 19: 635-641, 1983; Cancer Bull 41: 330-333, 1989; Brit J Cancer 76: 1134-1138, 1997; Cancer 83: 1891-1893, 1998; Mammology 3: 31-38, 2007). Based on a open letter written to the Secretary of USHHS in 2007 by 17 eminent cancer researchers including Pathak from US and UK regarding the problem of cell line contamination and misidentification, guidelines for the authentication of cell lines are now being seriously considered by many Funding agencies, Editorial Board of High Impact journals, Cancer Centers and Research Institutes. As a matter of fact, the American Type Culture Collection (ATCC) Standards Development Organization is currently preparing a publication for the authentication of human cell lines. Finally, Dr. Pathak is a world expert on the identification of various mammalian interspecies and intraspecies including human cell line contamination.
Honors and Awards
Pathak is a Fellow of the National Academy of Sciences of India, has served twice as Member of the National Research Council on the assessment of the standard of Doctoral Research Programs in US Universities, a Member of the Scientific Advisory Board of the Internationl Institute of Anticancer Research, Attiki, Greece, and currently serves on the Advisory Board of the India Studies Program at the University of Houston, Texas. He has trained more than 30 doctoral, postdoctoral and visiting scholars from around the world, and this list is increasing. Pathak has received numerous other honors and awards including:
Brahman Shrestha Award presented by the Brahman Samaj of India (BSI) for being the Renowned Scientist and Brahman Activist on the occasion of 19th Annual Convention of Brahman Samaj of North America (BSNA) held at Washington D.C., USA, on July 6, 2014.
Brahman Shiromani Purashkar awarded for his excellent service and support to Brahman Samaj of North America (BSNA) during the 19th Annual Convention held in Washington D.D., USA, on July 4 – 6, 2014.
Exclusive Interview by Mr. A.R. Azad, Editor-in-Chief of the Dusaara Matt (in Hindi), Dilshad Garden, New Delhi, INDIA, on February 10, 2014; Published on pages 27 – 32, March 1 issue of Dusaara Matt, 2014.
Lifetime Achievement Award presented by the Banaras Hindu University Alumni Association of America (BHUAA) for his contributions to Science, Houston, Texas, September, 2013.
Lifetime Achievement Award for serving Houston Hindu Community for over 40 years and helping with Cancer Research, presented by the Honorable Mayor of Houston (Ms. Annise Parker) on behalf of Hindus of Greater Houston, September 7, 2013.
Karmanishtha Purashkaar awarded for his extremely valuable contributions to the Brahman Samaj of North America during the 18th Annual Convention held in Houston, TX., USA, July 4 – 6, 2013.
Brahman Ratan Award presented for his Seva/Service to the Community in India by the Brahman Samaj of India during the 18th Annual Convention of BSNA in Houston, Texas July 4 – 6, 2013.
Barbara B. Bowman Distinguished Geneticist Award for Outstanding Contributions to Genetics, presented during The Texas Genetics Society Annual Meeting, San Antonio, Texas, March 22- 24, 2012.
R.K. Excellence National Medical Oncologist/Cancer Care of the Year 2011 Award; The R.K. HIV/AIDS Research & Care Center Charitable Trust- PTRE 22227 (M), at Shri Sathya Sai International Hall, Lodhi Road, New Delhi, India, December 14, 2011.
Outstanding Faculty/Mentor Award, presented by the School of Health Professions, The University of Texas M.D. Anderson Cancer Center, Houston, TX. 2011.
Outstanding Scientist Award presented by the American Association of Indian Scientists in Cancer Research (AAISCR), Orlando, FL., 2011.
Prof. M.L. Bhatia Memorial Foundation Award, Lucknow, U.P., INDIA, 2008.
Lifetime Achievement Award as Professor Emeritus of Cancer Biology, The University of Texas M.D. Anderson Cancer Center, Houston, TX., November, 2007.
Outstanding Faculty/Mentor Award, presented by the School of Health Professions, The University of Texas M.D. Anderson Cancer Center, Houston, TX., 2006.
First Distinguished Alumni Award, presented by the Banaras Hindu University Alumni Association of North America (BHUAAA), Houston, TX., 2004.
Outstanding Faculty/Mentor Award, presented by the School of Health Professions, The University of Texas M.D. Anderson Cancer Center, Houston, TX., 2004.
Distinguished Service Award, presented by The University of Texas M.D. Anderson Cancer Center, Houston, TX., 2003.
Oration Award, presented by the Minister of State, Honorable I.D. Swami; Ministry of Home Affairs, Government of India, during the World Brahman Convention, Ashoka Hotel, New Delhi, INDIA, December 27 – 28, 2003.
The Carl B. and Florence E. King Foundation Award, presented at the University of Texas M.D. Anderson Cancer Center, Houston, TX., 2002.
First Special Oration Award, presented by the Gujarat Cancer & Research Institute and the Gujarat Cancer Society, Ahmedabad, Gujarat, INDIA, November 4, 2000.
Prof. V.M. Thakare Memorial Oration Award from Gujarat University School of Sciences, Ahmedabad, Gujarat, India, 2000.
All India Congress of Cytology and Genetics Award for the outstanding contributions in the field of Human and Mammalian Cytogenetics, Kalyani, West Bengal, India, 1999.
Thirty Years of Dedicated Service Award by The University of Texas M.D. Anderson Cancer Center, Houston, TX., 1999.
Gold Medalist, stood first class first in the final M.Sc. Zoology Class of 1963, Banaras Hindu University, Varanasi, India, 1963.
University Prize twice for securing the highest percentage of marks in Zoology, Banaras Hindu University, Varanasi, India, 1962 and 1963.
Other Activities
Dr. Pathak has been serving as Reviewer, Member of the Editorial Board, Co-Editor and Associate Editor of more than 50 National and International Journals including – Science, Nature, Proceeding of the National Academy of Sciences, USA, Cell and many others. He has examined numerous Ph.D. dissertations of students from various Indian Universities. He has published more than 358 peer-reviewed articles for scientific journals and has contributed to more than 20 books, chapters and review articles, and has launched the careers of more than two dozens of basic and translational cancer research scientists. Some of his students are currently serving as Director, Co-Director and Faculty Members at The University of Texas M.D. Anderson Cancer Center in Houston, Texas and as Professors in other institutions around the world.
Dr. Pathak is currently involved into two major areas: (1) Encouraging and stimulating younger generation scientists in the field of cancer research by giving talks all over the world and (2) helping affiliation of as many Cancer Hospitals and Cancer Research Centers from India and Turkey with that of the M.D. Anderson Cancer Center at Houston, Texas, by serving on the Steering Committees of these two Countries. This way, he will be able to help this "second to none cancer center in the world" fulfill its mission in Making Cancer History.
Manish Rungta
Sarita Singh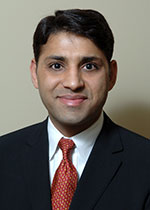 Dinesh Singhal is a board certified civil trial attorney with over 18 years of legalexperience as a business advisor. He is licensed to practice law in Texas, California, New York and Delhi, India. His expertise extends to areas of complex contract & commercial disputes involving purchase and sale of businesses, partnership issues, business torts, banking and bankruptcy issues. During his career Dinesh has tried over 20 cases as lead counsel in federal and state courts, often meeting with success. Dinesh has represented domestic and international clients in corporate and transactional matters involving multi-party agreements, licensing of technology, joint ventures, international partnerships, employment contracts, and issues arising out of customs regulations under the 2003 Patriot Act.
Arun Verma