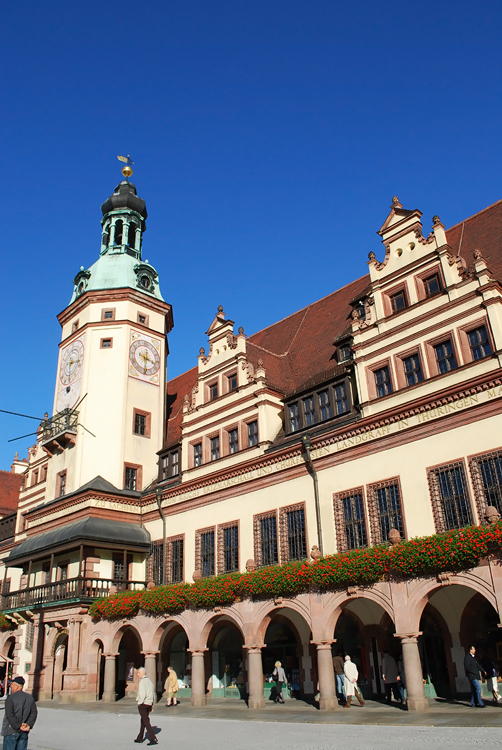 University of Houston / Universität Leipzig (Germany) Exchange Scholarship
Through the University of Houston/Universität Leipzig Exchange, one student from UH is given the opportunity to attend the Universität Leipzig (Germany) supported by a DAAD-Leipzig scholarship. Students will attend the Universität Leipzig either from September through February for the German "Winter Semester" or from April through July for the German "Summer Semester." 
The competition for the Leipzig scholarship is open to students from all disciplines, but all applicants, with the exception of graduate students pursuing research in Leipzig, will need to demonstrate a solid foundation in the German language to participate in this exchange. At the University of Leipzig, participants can enroll in a variety of German language courses specifically designed for non-native speakers but also have the opportunity to enroll in regular university courses in German or other disciplines. For more information about German language courses for international students at the Universität Leipzig, please consult the offerings of the Studienkolleg Sachsen. 
For an introduction to the Universität Leipzig, including a list of disciplines with courses taught in English, please check this presentation. Students interested in the Leipzig exchange should also consult " Der Weg nach Leipzig/Your Way to Leipzig" to find out more about studying at the Universität Leipzig and about the city. Please disregard the information about applying to the Universität of Leipzig directly. It will not apply to the student selected by UH to participate in the Leipzig exchange.
Undergraduate applicants should have a minimum of two years of college German or equivalent but successful completion of some advanced (3000-level) German coursework is preferred.
Prior to the beginning of the Leipzig semester, the scholarship recipient will participate in a three-week orientation course for international students: Language and orientation course (for ERASMUS and exchange students. The course is free except for material costs (approximately 105 Euro) and is essential for a successful study-abroad experience. Course participants will have the opportunity to meet other students, explore Leipzig, and take part in excursions.
While attending the Universität Leipzig, students need to maintain enrollment at the University of Houston and will pay UH tuition for the study-abroad semester. Prior to their departure, students need to work with their advisor to complete a course equivalency form (available at Learning Abroad) to ensure that their Leipzig coursework transfers to UH.
Participating students will have to arrange for health insurance coverage while abroad and provide proof of coverage in order to be accepted by the Universität Leipzig.
The recipient of the Houston-Leipzig exchange scholarship will receive a monthly stipend (through the DAAD "German Academic Exchange Program") of approximately 350.00 Euro. This scholarship covers rent (in one of the university dorms) and also helps to cover most basic living costs (including meals in the cafeteria and public transportation). Tuition at the Universität Leipzig is free but students will have to pay semester fees (approximately 70.00 Euro per semester). To cover travel expenses for travel from Houston to Leipzig and to help with the remaining living expenses in Leipzig, we strongly recommend that students apply for additional financial aid through Learning Abroad.  Students are also encouraged to apply for departmental scholarships.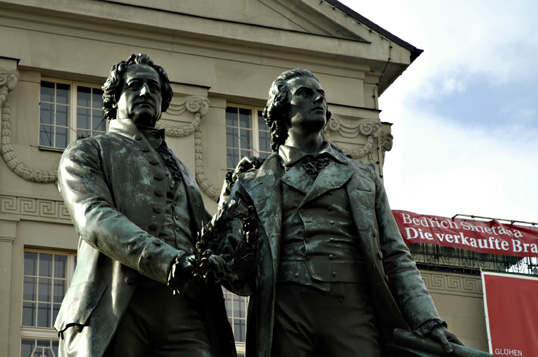 Application process for the 2021-22 Academic Year
While study abroad is suspended due to Covid-19, we encourage students interested in the exchange to complete the application form fo and submit it, without the letters of recommendation but with all other supporting documents by November 15, 2020 to Dr. Glass at hfglass@central.uh.edu 
Interviews will be held with finalists when study abroad resumes. For questions, please contact Dr. Glass at hfglass@central.uh.edu 
Important Notice:
Students participating in the Leipzig exchange must complete all steps required by Learning Abroad prior to departure and upon return, which can be found here.