UH Master Brand Logos and Marks
Our logos are symbols of our pride and the most visible representations of who we are. Our logos are our identity, and it is vitally important that our logo designs are presented consistently and uniformly in all materials.
The University of Houston's Master Brand consists of three core logos:
UH Signature Mark
The UH Signature Mark combines the University's renowned Interlocking UH logo with a freshened UH Wordmark to create the University's primary identifying mark for use in all official University of Houston communications and marketing materials.

The Interlocking UH
The Interlocking UH logo is the University's boldest and most well-known symbol. Appearing throughout the UH campus and worn proudly by the University's athletes, students, alumni and fans, it is the University's primary spirit mark for use on team uniforms, apparel and other licensed merchandise.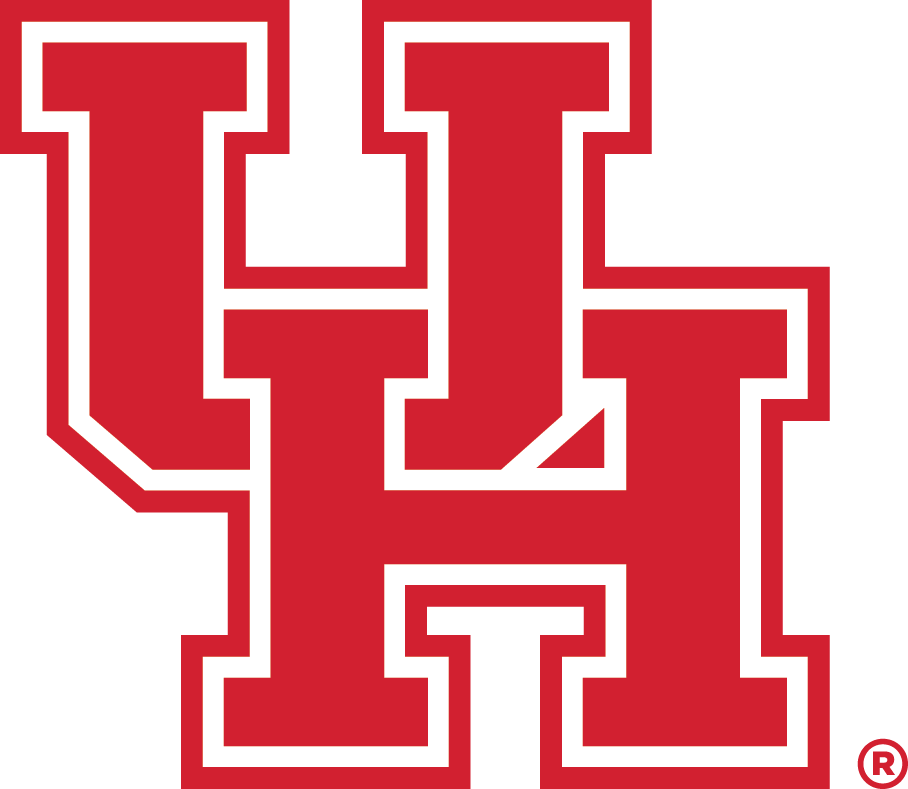 University of Houston Wordmark
The freshened University of Houston Wordmark is an integral component of the UH Signature Mark and should not be used separately from the UH Signature Mark. However, the Division of University Marketing and Communications may approve its use as a free-standing identifier in special circumstances upon receipt of a written request and following review. Please direct questions about use of the University of Houston Wordmark to brand@central.uh.edu.