Noyce Scholarship Program

Recruitment, Preparation and Retention of STEM Students as High School Teachers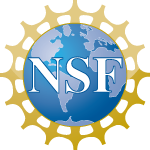 Grant-funded by the National Science Foundation Division of Undergraduate Education's Robert Noyce Teacher Scholarship Program (Grant # 1240083)The purpose of the Robert Noyce Scholarship Program at the University of Houston is to address the recruitment, preparation and retention of science majors for secondary education in physics and chemistry through Noyce scholarships and summer internships. Major goals include awarding scholarships and summer internships, developing and implementing a Science By Inquiry Course, evaluating instructional strategies for training highly qualified physics and chemistry teachers and developing specialized degree plans for a BS Physics with teachHOUSTON Option, BA Physics with teachHOUSTON Option, and BS in Mathematics with a Physics minor.
Noyce Scholarship Program
The objective of the scholarship program is to award $12,000/year scholarships to junior and senior level physics and chemistry majors and minors, and post baccalaureate students seeking secondary teacher certification in physics or chemistry through the teachHOUSTON Program.  The goal is to award a graded number of scholarships, 6, 8, 10, 12 and 12 each consecutive year with 60% of the scholarships awarded to Physics majors or minors each year.
Noyce Internship Program
The goal of the internship program is to annually support 12 lower division undergraduate summer internships for a 6-week experience working with science master teachers in the ExxonMobil Bernard Harris Summer Science Camp (EMBHSSC).  The EMBHSSC is a two-week, academic, residential camp organized to provide activities, experiments, projects, and field experiences for underserved students entering 6th, 7th, or 8th grade.  Summer interns will help plan physics and chemistry lessons for the campers before the start of the camp and then assist in teaching these lessons with science master teachers and Noyce scholars during camp operation.  Upon completion of the camp, the interns will review and improve the science modules and they will make suggestions for modules to use for future camps.  The summer internship program will introduce students to teaching early on in their academic careers and it will serve as a recruitment tool where the interns will be future candidates for the Noyce Scholarship Program.
ToolKits & Resources
Contact Information
Dr. Donna Stokes
PI – Noyce Scholarship and Internship Program
Associate Professor
Undergraduate Academic Advisor
Department of Physics
University of Houston
617 Science and Research #1
Houston, TX 77204
713.743.3588
713.743.3589 (Fax)
dstokes@uh.edu
Dr. Paige Evans

Co-I – Noyce Scholarship and Internship Program
Clinical Associate Professor
Director of Student Teaching
teachHOUSTON
University of Houston

Houston, TX  77204-5058
713.743.3993