Senior Geology Major Jameson Mark Hampton Earned a $3,500 Scholarship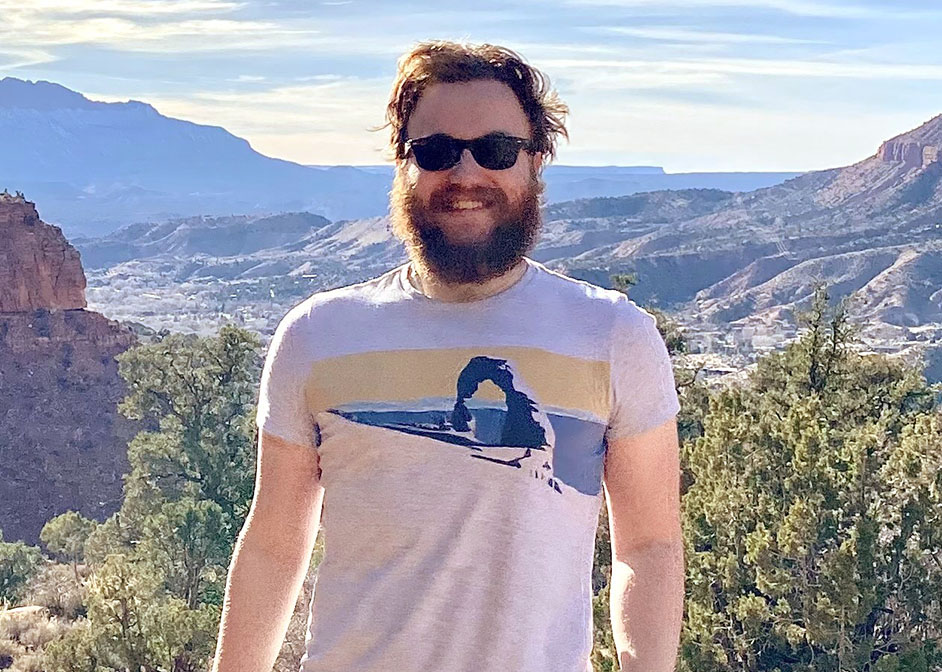 Earth and Atmospheric Sciences (EAS) senior Jameson Mark Hampton earned a $3,500 scholarship from the Houston Geological Society (HGS). Hampton, who is originally from Houston, is a geology major with a minor in geophysics. After his December 2023 graduation, he plans to pursue an M.S. degree in geoscience.
HGS, founded in 1923 and one of the largest local geoscience organizations in the world, held its annual scholarship dinner on February 13. The Society supports both graduate and undergraduate students from several Texas universities. At the event, speakers from Chevron discussed career paths and opportunities in carbon sequestration.
Students are selected for the scholarship by an HGS committee. However, before they are considered by HGS, they must be nominated by their department to submit an application. Hampton was nominated by the EAS Scholarship and Awards Committee.