Virtual Meeting Connects Researchers across Latin America and the US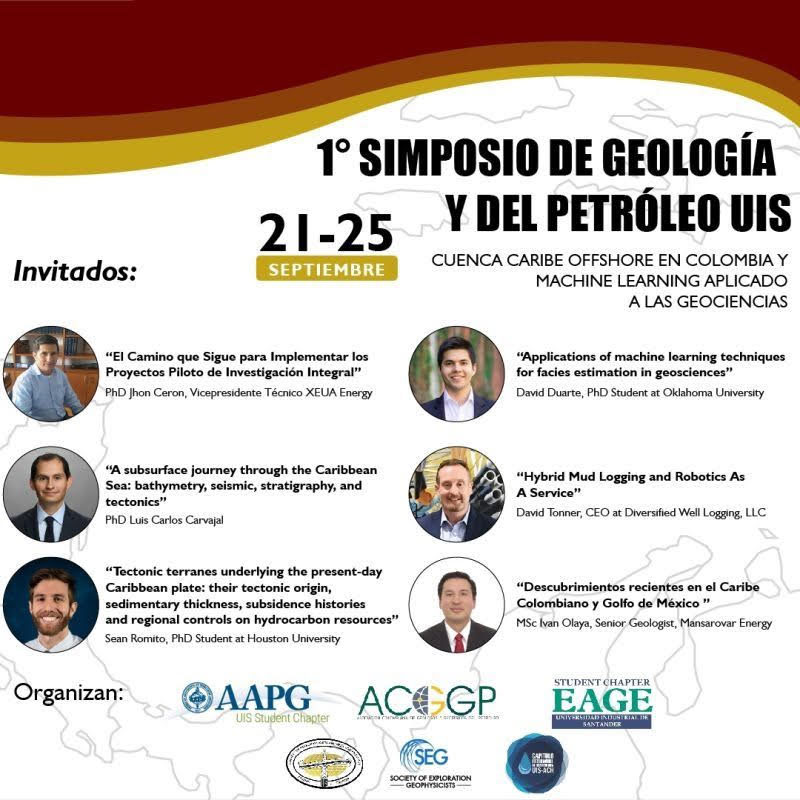 Two graduate students, one graduated and one current, in the University of Houston's Department of Earth and Atmospheric Sciences represented the university at the 1° Simposio De Geología y Del Petróleo UIS. The symposium, organized by multiple student organizations at the Universidad Industrial de Santander, Colombia, spanned an entire week from Sept. 21-25, 2020.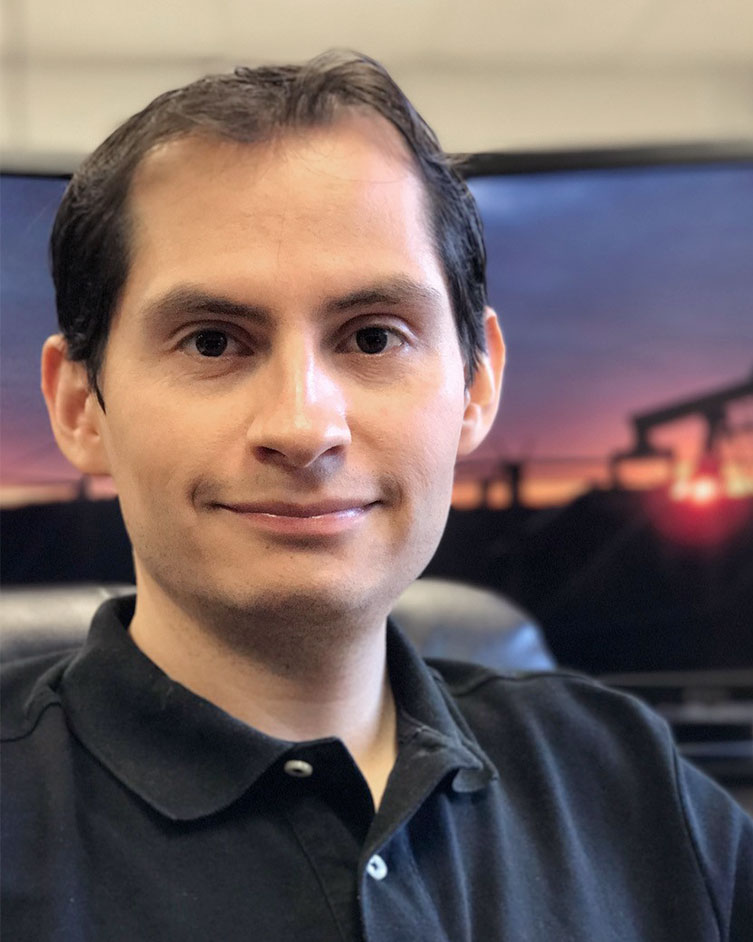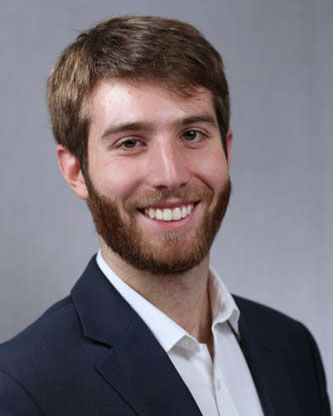 Luis Carlos Carvajal (Ph.D. Geology '17 and now with BHP) and Ph.D. student Sean Romito (expected graduation Dec. '21) were invited to give hour-long, keynote presentations on their respective areas of expertise across the Caribbean and northern South America. Their presentations were designed to share insights on regional stratigraphy, tectonics, and hydrocarbons to a large audience of undergraduate and graduate students.
Carvajal's Topic, based on his EAS Ph.D. dissertation:
A subsurface journey through the Caribbean Sea: Bathymetry, seismic, stratigraphy, and tectonics.
Romito's Presentation, based on his current Ph.D. research:
Tectonic terranes underlying the present-day Caribbean plate: Their tectonic origin, sedimentary thickness, subsidence histories, and regional controls on hydrocarbon resources.
The 1° Simposio De Geología y Del Petróleo UIS was a completely free event streamed on YouTube for students, by students. The conference organizers focused on inviting an international group of expert speakers across the themes of the Caribbean offshore basins in Colombia and addressing the application of machine learning techniques with specific regards to the geosciences.
Though current COVID-19 conditions make physical meetings difficult, these student organizations seized the advantages inherent in a virtual space by hosting such a large conference with a variety of different speakers to ensure that the free-flow of research and ideas from academia and industry to students was maintained.