Summer Program Includes Language and Culture Study
Seven students—four graduate students and three undergraduate students—are currently in China as part of the U.S.-China Collaboration on Landslide Research and Student Training Summer Program. The eight-week program began on June 3.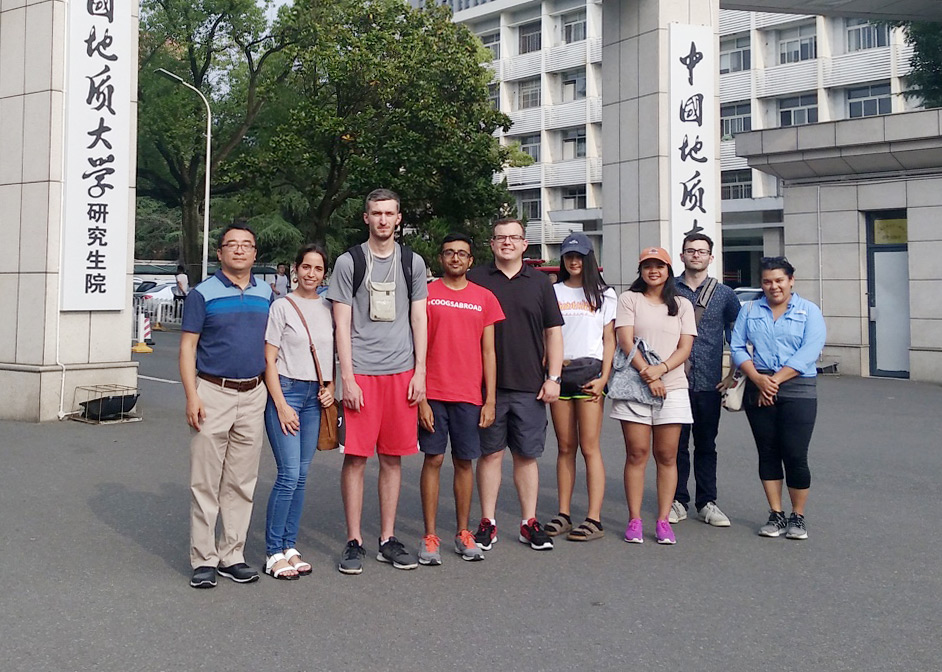 Five students from the University of Houston's Department of Earth and Atmospheric Sciences are participating, including three graduate students (Matthew Law, Zachary Parra, Daniel Rusinek) and two undergraduate students (Bhavya Merchant, Lorena Ramirez). Two participants are from other universities: Margarita M. Solares Colón from University of Puerto Rico at Mayaguez and Anika Huq from Hamilton College in New York.
The program, hosted by UH and China University of Geosciences, also includes Dr. Guoquan Wang from UH EAS and Professors Huiming Tang, Changqian Ma and Hanwen Zhou from CUG.
This program is supported by a National Science Foundation International Research Experience for Students grant awarded to UH. The current program represents the third year of the three-year project.
The first week of the program took place in Houston, June 3-9, focusing on preparation for the trip to China. The students trained with LiDAR, UAV, and GPS, attended a short course in Chinese language and culture, and met with UH's Study Abroad Office. On June 10, the students flew to Beijing and spent one week in Tianjin and Beijing for urban subsidence investigations before departing for Wuhan, China.
In Wuhan, the students had a two-week Chinese language and culture course at the China University of Geosciences. Following that experience, the students will move on to three weeks of fieldwork in the Three Gorges Reservoir region for landslide investigations. The group will return to Houston on July 21 for a one-week program wrap-up at UH.