Program Involves Two Months of Study and Research
This summer, Dr. Guoquan (Bob) Wang of the University of Houston's Department of Earth and Atmospheric Sciences will take seven U.S. students to China for landslide investigations in the Three Gorges area. The students will work in China for six weeks, from June 10 to July 20.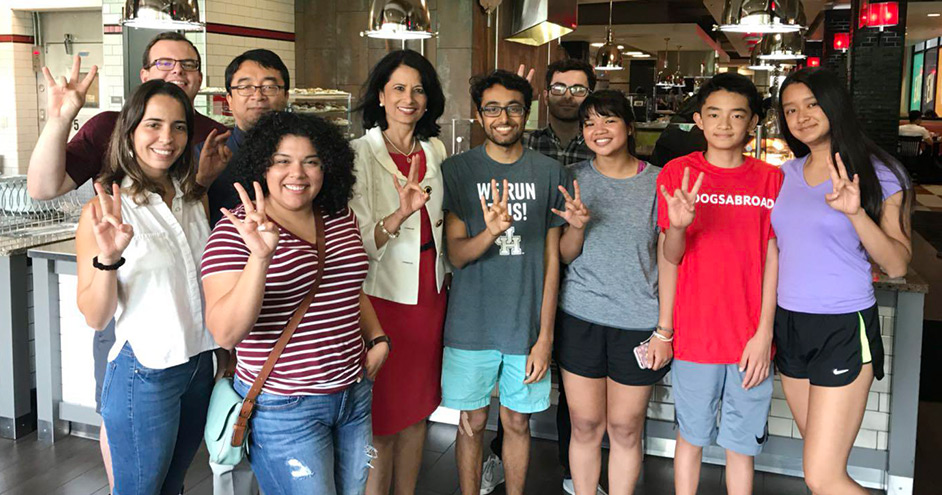 This two-month summer research program is funded by the National Science Foundation International Research Experience for Students, US-China Collaboration on Landside and Student Training (ires.nsm.uh.edu). Wang has taken 16 U.S. students to China through this program during the summers of 2016 and 2017.
The 2018 program started on June 4 with five students from the UH EAS department and two other students from the University of Puerto Rico at Mayaguez and the Hamilton College in New York. Students had an orientation at the Learning Abroad Office and met UH President Renu Khator in the cafeteria at Moody Towers. They will depart to China on June 10.
After returning from China, the students will spend one week in Houston completing program wrap-up activities.