Academic Inventors are 'Rising Leaders in their Fields'
James Briggs, professor of biochemistry and associate dean for faculty affairs in the College of Natural Sciences and Mathematics, and Shishir Shah, professor and chair of the Department of Computer Science, have been named Senior Members of the National Academy of Inventors (NAI). They are two of the four UH professors elected this cycle in recognition of their achievements in innovation that are making an impact around the world.
Briggs and Shah, along with Triantafillos Mountziaris of Cullen College of Engineering and Gomika Udugamasooriya of the College of Pharmacy, are among 95 academic inventors from institutions around the country chosen as rising leaders in their fields with "success in patents, licensing and commercialization" and for producing "technologies that have brought, or aspire to bring, real impact on the welfare of society."
The newest UH members represent innovation in the fields of biochemistry, computer science, engineering and medicine.
"This recognition is further evidence of the impactful and innovative work being done at UH that truly makes a difference in people's lives around the world," said Ramanan Krishnamoorti, vice president of energy and innovation at UH. "It's remarkable what can be accomplished at the intersection of hard work, knowledge and creativity. I congratulate our newest NAI Senior Members on this well-deserved achievement."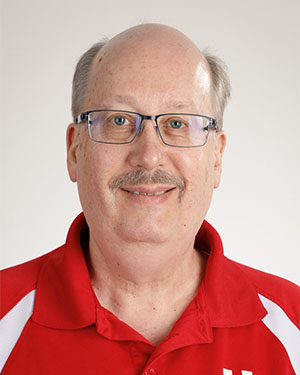 James Briggs
James Briggs is a co-inventor on eight UH patents and co-founded three companies employing UH intellectual property. He worked with the Office of Technology Transfer and Innovation to develop the Faculty Innovation Ambassador Program to provide a peer network for mentorship and help remove barriers to disclosure, filing, licensing and commercialization.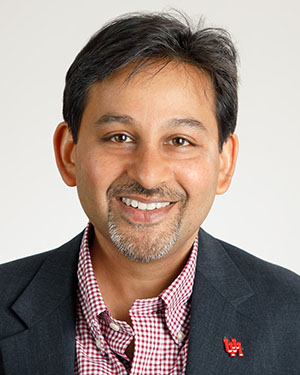 Shishir Shah
Shishir Shah developed vision science products and technologies instrumental in a variety of applications including manufacturing, homeland security, biometrics and life sciences. His work has resulted in several patents that have led to technologies and products relevant to applications in cellular and genetic screening and systems for video analytics to help scientists, researchers and clinicians.
35 UH Faculty Members in NAI
The NAI's mission is to recognize and encourage academic inventors with patents issued from the U.S. Patent and Trademark Office, enhance the visibility of academic technology and innovation, encourage the disclosure of intellectual property, educate and mentor innovative students and translate the inventions of its members to benefit society. The Senior Member program helps expand the organization's reach and further its goals in recognizing the contributions of academic inventors around the world.
"I'm delighted to see how this program has expanded in just a couple years' time," said Paul R. Sanberg, president of NAI. "It really reflects the shift we are seeing at universities and the general academic space where invention is not only being awarded but prioritized as well."
Following their nomination, individuals undergo a rigorous selection process by the NAI Senior Member Advisory Committee, which is composed of elected NAI Fellows who are considered pioneers in their respective fields. The latest class of NAI Senior Members, the largest to date, represent 50 research universities and are named inventors on over 1,200 patents.
The new Senior Members will be inducted at the Senior Member Ceremony at the 12th Annual Meeting of the National Academy of Inventors on Monday, June 26, in Washington, D.C.
A full list of Senior Members is available on the NAI website.
- Bryan Luhn, University Media Relations