Longstanding Members Recognized for Trailblazing Achievements across Computing Field
Zhigang Deng, University of Houston Moores Professor of computer science, was named a Distinguished Member of the Association for Computing Machinery. ACM named 63 Distinguished Members in 2021 for outstanding contributions to the field. All inductees are longstanding ACM members and were selected by their peers for a range of accomplishments that advance computing as a science and a profession.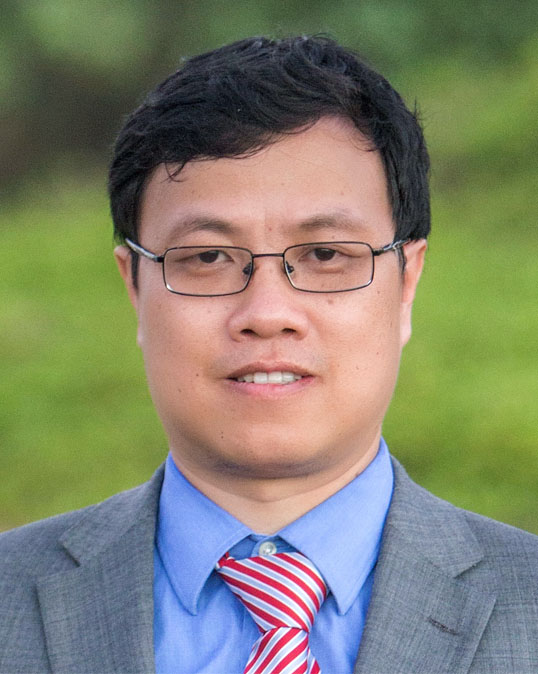 "I feel honored to be recognized as a Distinguished Member by the Association of Computing Machinery," Deng said. "It is the most prestigious professional organization for computing professionals. In particular, I feel my endeavors, including research, at UH over the past 15 years is well-received and appreciated by the most renowned professional computing community."
Deng thanks his family members, former and current students, including postdoctoral researchers, and his numerous University colleagues, especially those within the computer science department at UH's College of Natural Sciences and Mathematics, for their support and encouragement.

The 2021 distinguished group of computing professionals were selected for their contributions in one of three fields: education, engineering or science. Deng was selected for his scientific contributions.
Deng's research covers the broad areas of computer graphics, computer animation, human-computer conversation and robotics. He is the recipient of several awards and honors including the UH Moores Professorship, Conference on Computer Animation and Social Agents Best Paper Awards, ACM International Conference on Multimodal Interaction Ten Year Technical Impact Award, UH Teaching Excellence Award and the Google Faculty Research Award.
"Each year we are excited to recognize a new class of ACM Distinguished Members both for their professional achievements, as well as their longstanding membership with ACM," said ACM President Gabriele Kotsis. "The Distinguished Members program is both a way to celebrate the trailblazing work of our members and to underscore how participation with a professional society enhances one's career growth. This award category also emphasizes how ACM's worldwide membership is the foundation of our organization."
The 2021 Distinguished Members work at leading universities, corporations and research institutions across the globe. To be nominated, a candidate must have at least 15 years of professional experience in the computing field, five years of professional ACM membership in the last 10 years and have made a significant impact in the field of computing, computer science or information technology. In addition, it is expected that a Distinguished Member serve as a mentor and role model, guiding technical career development and contributing to the field beyond the norm.