Computer Science Professor Stephen Huang Leads New Program
Computer science professors at the University of Houston are seeking students interested in pursuing doctoral degrees in cybersecurity. Their new push stems from a recent Department of Education grant.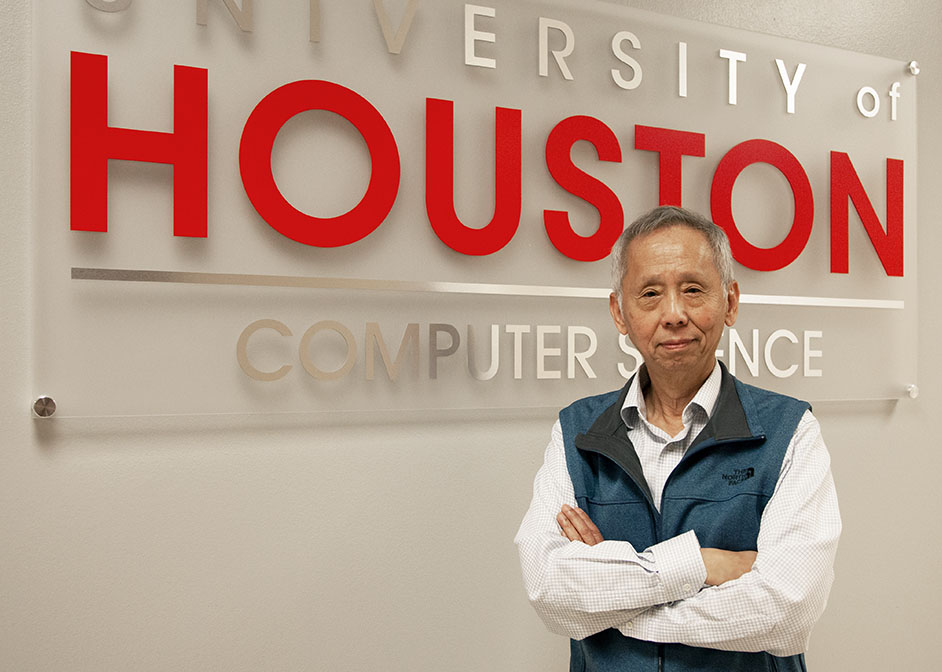 The Graduate Assistance in Areas of National Need (GAANN) program funded at UH will provide fellowships to high-performing graduate students who plan to pursue a Ph.D. with a research focus on cybersecurity. Recipients must have a financial need and be U.S. citizens or permanent residents.
Professor of computer science Stephen Huang, principal investigator of the grant, said the program is meant to address the critical shortage of cybersecurity professionals who can teach and perform research.
"This shortage limits the nation's ability to expand existing educational programs," he said. "There is a critical need to address this shortage to increase the cybersecurity workforce to defend our cyberspace."
The program will prepare students to become faculty members who will develop the next generation of the security workforce.
"Any UH Ph.D. student, if they're working on cybersecurity, can apply for this fellowship, regardless of their advisor," Huang said.
Semester Course on Teaching
In addition to conducting cybersecurity research, students accepted into the program will learn how to teach effectively, as part of a year-long teaching experience. Students will take a course through UH's College of Education for one semester. The course is taught by Moores Professor H. Jerome Freiberg, a co-principal investigator of the grant and researcher in curriculum and instruction.
"We have to teach them how to be good teachers," said Huang. "We need to give them experience and inspire them to pursue a teaching career."
Following course completion, students will be teaching assistants for the next semester.
Grant Can Fund Several Students
The award amount from the Department of Education is $606,792. Huang said UH is matching 25% of the federal award. That means six or seven students can be supported.
UH received the same GAANN grant in 2007 and 2010 in computational sciences. This is the first time the program is focused on recruiting students interested in cybersecurity only.
Students accepted into the program will receive a maximum of $50,730 per year for at least three years. This includes a stipend of $34,000 and an institution payment of $16,730. The award covers tuition, fees and living expenses. The institution payment may be applied to tuition and fees, a computer, conference travel and other research expenses.
Contacting Students from Black and Hispanic-Serving Institutions
A recruiting database for the department's summer Research Experience for Undergraduates will be used to help Huang enroll more students from underrepresented groups. The database helps Huang and his colleagues develop relationships with historically black colleges and universities and Hispanic-serving institutions with solid STEM programs.
The team will also take advantage of NSF-funded programs like the Houston-Louis Stokes Alliance for Minority Participation and the Rice-Houston Alliance for Graduate Education and the Professoriate.
Weidong Larry Shi, associate professor of computer science, and Aron Laszka, assistant professor of computer science, are Huang's colleagues and co-principal investigators of the grant. They will help Huang recruit and mentor Ph.D. students.
Catherine Horn, professor of educational leadership and policy studies at the College of Education, is project evaluator of the award and will design assessment tools to examine the project's outcome.
- Rebeca Trejo, College of Natural Sciences and Mathematics