Congratulations to the 2019 Recipients
The Department of Computer Science annually recognizes faculty and students for achievements in research, service and academics. The 2019 recipients and awards include:
Undergraduate Excellence Award: Marko Jovanovic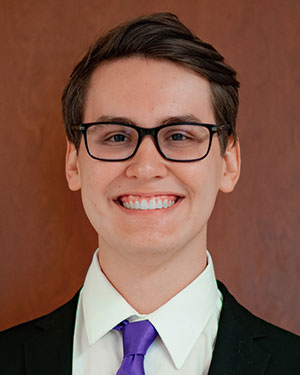 Marko Jovanovic was an undergraduate student involved with multiple activities across campus. He joined Sigma Pi fraternity which allowed him to participate in philanthropies such as Walk to End Alzheimer's and community-building events such as Frontier Fiesta. In Fall 2018, Jovanovic participated in a semester-long undergraduate research project that involved the annotation of motion and the storage and processing of sensitive human data. He was an undergraduate TA for COSC 2430 Data Structures and Programming and COSC 3337 Data Science. Marko graduated with his B.S. in December 2019 and, at the age of 18, was the youngest member of the UH fall 2019 graduating class.
Best M.S. Student Award: Sai Prashant Chintalapudi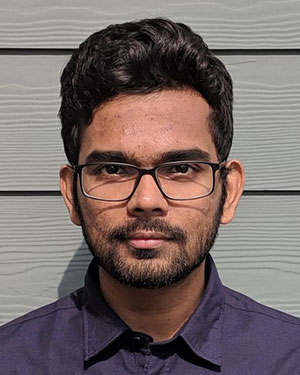 Sai Prashant Chintalapudi is a recent master's program graduate. He earned a bachelor's degree in metallurgy but was always fascinated with programming. Chintalapudi was a little apprehensive about the switch but successfully finishing his first project in the master's program under Dr. Omprakash Gnawali, associate professor of computer science, gave him a huge confidence boost. The goal of the project was to build a smart security camera with a Raspberry Pi 2B, a remote server and an android application, and ultimately have the components communicate with each other. For Chintalapudi, the project was immensely satisfying and helped him realize that he wanted to pursue software development as a career. Currently, Chintalapudi is working as a software engineer at TATA Consultancy Services.
Best Junior Ph.D. Student Award: Guangli Dai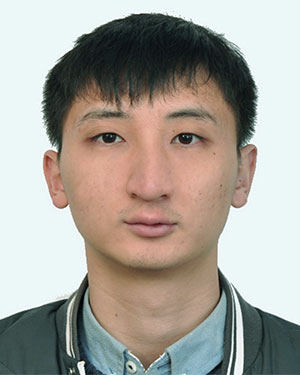 Guangli Dai is a Ph.D. student advised by Dr. Albert Cheng, professor of computer science. Dai's current research investigates how to make a virtualized operating system that is widely applied in cloud computing more real-time by modifying the scheduler inside using the Regularity-based Resource Partitioning (RRP) model. His goal after graduating is to continue systems-level research and apply it to a realistic scenario.
Best Senior Ph.D. Student Award: Sudipta Kar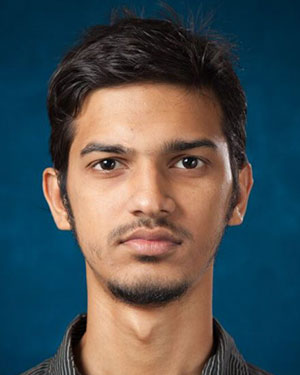 Mentored by Dr. Thamar Solorio, Sudipta Kar is a Ph.D. student who had amazing opportunities working as a summer research intern at both Intel AI and GE Healthcare. What has impacted Kar the most is his time as an intern working on projects distant to the research being conducted for his dissertation. He had to step out of his comfort zone, collaborate with people who had very different skill sets and expertise, and still complete the projects. Kar's current research involves a system that takes a movie plot synopsis as input and generates tags like "inspiring, suspenseful, thought-provoking, violence." Such tags are useful for recommendation engines like Netflix and other streaming platforms. He is very excited to join the Amazon Alexa team this semester as an Applied Scientist Intern.
Best Senior Ph.D. Student Award: Luming Ma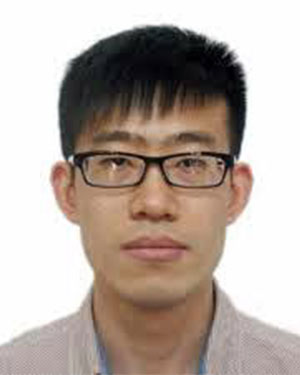 Luming Ma is a Ph.D. student in the Computer Graphics and Interactive Media (CGIM) Lab under the guidance of Dr. Zhigang Deng. His dissertation research focuses on the reconstruction and manipulation of facial performance from videos. For example, capturing a fine-scale geometric 3-D face model as well as the facial texture from an RGB video. His goal is to bring human performance capture techniques into VR applications. In summer 2019, Ma interned with Facebook where he was able to apply computer graphics techniques and deep learning methods that he learned in his Ph.D. courses toward his internship projects.
Best Dissertation Award – Summer/Fall 2019: Soumyottam Chatterjee
Soumyottam Chatterjee completed his Ph.D. in August 2019 under the guidance of Dr. Gopal Pandurangan. His dissertation titled "Achieving Efficiency, Robustness, and Security in Distributed Computing," investigated ways to improve various performance metrics of distributed computing systems. Currently a postdoctoral researcher at Georgetown University, Chatterjee's primary research interest is in the design and analysis of algorithms, especially in the domain of distributed computing.
Best Dissertation Award – Summer/Fall 2019: Pavel Govyadinov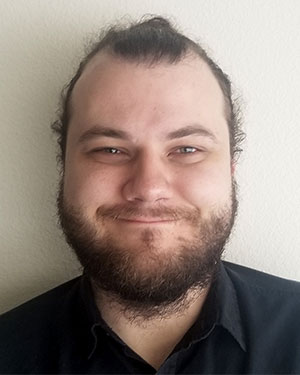 Pavel Govyadinov received his Ph.D. in August 2019 and was co-advised by Dr. Guoning Chen (Computer Science) and Dr. David Mayerich (Electrical and Computer Engineering). His dissertation presented a platform for enabling scalable segmentation, visualization and analysis of microvascular networks encoded within multi-terabyte, three-dimensional microscope images. Govyadinov is currently a postdoctoral trainee through the National Library of Medicine (NLM) Training Program in Biomedical Informatics and Data Science where he is applying his dissertation work to create a generalized model for bioprinting. His research focuses on solving challenging data analysis and visualization problems in the biomedical field.
Academic Excellence Award: Dr. Arjun Mukherjee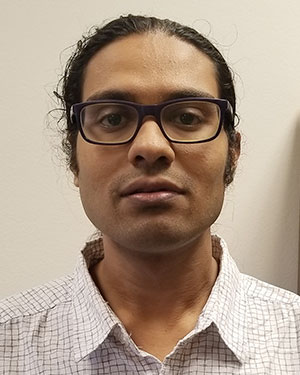 Dr. Arjun Mukherjee is an assistant professor whose research interests include Bayesian inference, data mining, natural language processing, sentiment analysis, opinion spam and web mining. In 2018, Mukherjee received his second NSF grant of approximately $300,000, in which he was the sole PI. This grant was on the tail of his first NSF grant in 2015 of approximately $500,000, for which he was also the sole PI. His research on natural language processing and social computing is novel and continues to be well received.
Academic Excellence Award: Dr. Aron Laszka
Dr. Aron Laszka joined the department as an assistant professor in 2017. In 2019, Laszka received his first NSF award of approximately $175,000. He published papers with phenomenal impact in 2018 and 2019. His 2018 publications alone have already accrued over 100 citations. Laszka's research interests broadly revolve around security and resilience of cyber-physical systems and the Internet of Things, the economics of cyber-security, and game theory and artificial intelligence for security. His research has appeared in major conferences and iconic journals, such as the IEEE Proceedings.
Congratulations to the awardees!
- Quentisha Puryear and Matthew Pariyothorn, Department of Computer Science