New Leadership During Time of Explosive Interest and Tremendous Growth
On September 1, 2019, Shishir Shah began his tenure as chair of the Department of Computer Science. He replaces Jaspal Subhlok who returned to teaching and research after serving nine years as chair.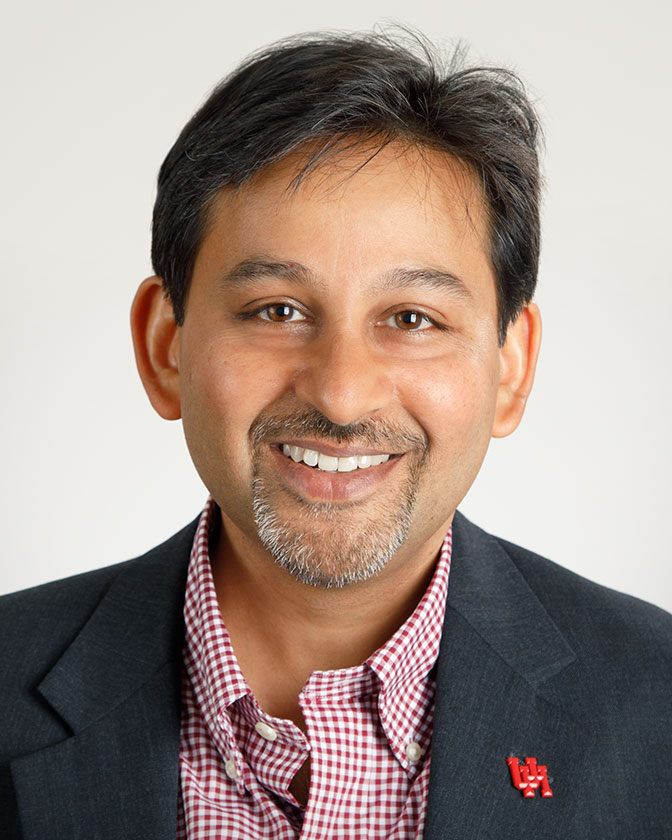 Shah earned his B.S. in mechanical engineering, and his M.S. and Ph.D. in electrical and computer engineering, all from The University of Texas at Austin. After completing his Ph.D. in 1998, he spent two years as a faculty member at Wayne State University. Thereafter, he worked primarily in two different biotechnology startup companies serving as president and chief operating officer. In 2005, he joined the University of Houston as an assistant professor of computer science and was promoted to professor in 2016.
"Shishir comes to the department chair position with several years of key leadership positions within the department, College and Faculty Senate," said Dan E. Wells, dean of the College of Natural Sciences and Mathematics. "He has an exemplary record of service to UH."
He served the department as director of undergraduate studies (2010–2015) and most recently associate chair (2016–2019). His involvement at the College and University level includes serving on multiple committees; most notably as chair of the undergraduate committee of the Faculty Senate.
Shah said he looks forward to the new role and is excited to work closely with students, faculty, staff, alumni, and industry partners.
"I'm humbled and honored to lead the department during this time of explosive interest and tremendous growth in computing," Shah said. "My goal is to elevate our department profile and become one of the leading computer science departments in the world."
He currently leads the Quantitative Imaging Laboratory. His research expertise is in computer vision, video analytics, and human behavior understanding. He has three edited books and over 200 publications to his credit. Shah's teaching spans from a freshman introductory programming course to senior and graduate level courses covering digital image processing and computer vision.
- Mathew Pariyothorn, Department of Computer Science