UH Community Reported Increased Susceptibility to Fraudulent Emails
Phishing is the attempt to get sensitive information, such as passwords, bank information, or social security numbers, through the use of deceptive emails, often disguised as a trustworthy entity. Phishing attempts, designed to look like emails from a bank, employer, or trusted acquaintance, can range from the clumsy to the incredibly sophisticated.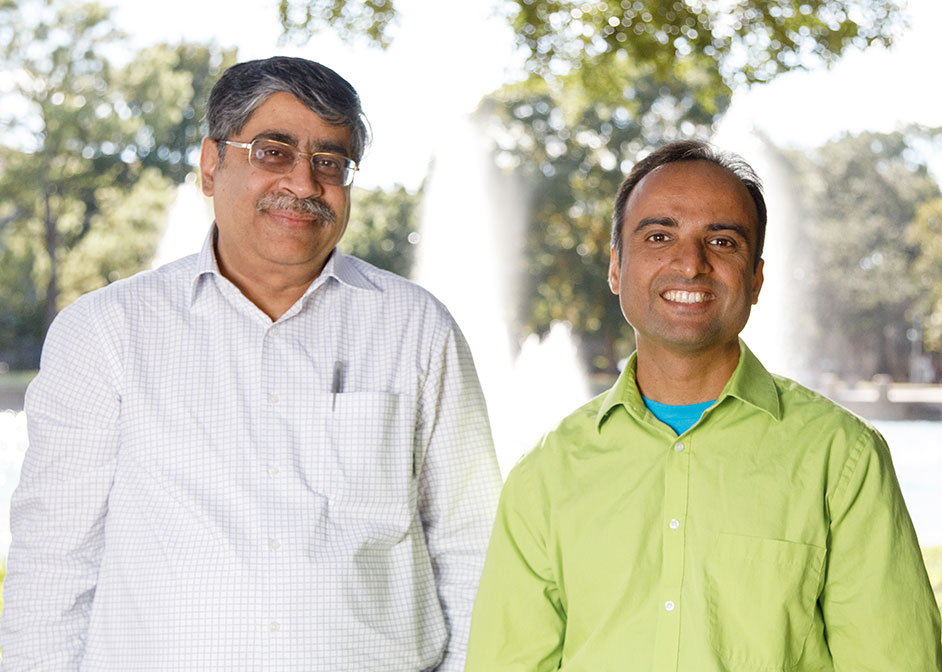 Although most people are aware of phishing and know to look out for suspicious emails, under times of increased stress, caution can get thrown to the wind.
Stress Can Alter Responses to Phishing Attempts
With that in mind, a team of three University of Houston computer scientists conducted a survey following Hurricane Harvey to assess how people's responses to phishing attempts changed during the hurricane. This survey, which went out to the entire UH community, asked about the number of phishing emails received during the hurricane, as well as their reactions to the attempts.
"When people are stressed, they might click on a link or download an attachment that they would normally avoid," said Rakesh Verma, professor of computer science in the College of Natural Sciences and Mathematics.
Verma, along with associate professor of computer science Omprakash Gnawali and computer science Ph.D. student Devin Crane, recently published a paper in the Proceedings of Resilience Week, which detailed their findings about phishing attempts after Hurricane Harvey.
In this study, people reported a 6.3% increase in their susceptibility to phishing attempts, defined as clicking on links or downloading attachments. This change in behavior appears to be linked to both the volume of emails received during this period, as well as the timing of hurricane-related emails.
Tips to Detect Fraudulent Emails
"There are several things to look out for. For example, were you expecting this email?" Verma said.
There are multiple clues that might indicate an email is fraudulent. These clues are: a suspicious email address from which this email originated, the subject line and text of the email, as well as the origin of the email, including its IP address, which can be determined by examining the email's full header. Another point of suspicion would be if an email contains an unexpected deadline. Phishing detectors can also help filter out suspicious emails.
"Be really watchful. You don't have to respond to routine emails right away, especially during a disaster," Verma said. "If an email looks like it might be suspicious, it helps to reach out another way, such as through a phone call, in order to verify."
- Rachel Fairbank, College of Natural Sciences and Mathematics