UH Receives $1.2 Million for STEM Scholarships

NSF Grants are Part of National Effort to Increase High-Skilled Workforce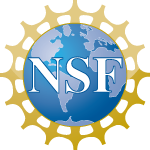 Two departments at the University of Houston have received a combined $1.2 million from the National Science Foundation to support scholarships for students in computer science and engineering technology.
The money comes from the NSF's S-STEM (Scholarships for Science, Technology, Engineering and Math) program. The program is intended to improve educational opportunities and support programs for academically talented students with financial need in an effort to boost the nation's STEM workforce.
Rakesh Verma, professor of computer science in the College of Natural Sciences and Mathematics, received $583,597 to provide scholarships for computer science students. The goal is to serve about 15 students a year during the three-year project. Participating students will be offered workshops and seminars, along with field trips to area companies, to build skills in ethics, communication skills, leadership and creativity.
Many of the workshops and seminars also will be open to students who aren't in the S-STEM program, Verma said. Shishir Shah, Chang Yun and Stephen Huang, all members of the computer science faculty, are co-principal investigators for the project.
Competitions – for programming, game development and animated storytelling – will involve both the scholarship students and area high school students, a way to build a pipeline for computer science education, Verma said. Entrepreneurship training and regular meetings with the department's graduate students, who come from around the world, will address another goal – preparing students for the global workplace.
All together, the project will focus on strengthening the students' critical thinking skills.
"Ultimately, it's about thinking skills," Verma said. "The goal of education should be to improve thinking."
Xiaojing Yuan, associate professor of engineering technology in the UH College of Technology, is principal investigator for a $639,895 grant. She said it will be used to provide scholarships for an estimated 40 engineering technology students over the next five years within the disciplines of computer engineering technology, mechanical engineering technology and electrical power engineering technology.
A number of national reports have identified the need for more STEM graduates. A 2012 report by President Obama's Council of Advisors on Science and Technology recommended that the nation graduate 1 million new scientists and engineers by 2022 in order to be competitive in the 21st century.
Universities are working to address the need: Enrollment in the UH Department of Engineering Technology has jumped by almost 48 percent over the past five years, and the UH computer science department has almost doubled in size during that time, to more than 600 students.
Like the computer science department did, Yuan and her colleagues in engineering technology have designed a program, Succeed in Engineering Technology Scholars, or SETS, to identify and develop future leaders in the field. Students will be selected for the scholarships, worth up to $5,000 and renewable for up to three years, on the basis of academic ability or promise and financial need.
Yuan and Heidar Malki, professor of engineering technology and a co-PI on the grant, said the scholarships are only part of the program.
SETS is designed as an active learning community, they said, with scholarship recipients gaining regular interaction with faculty, as well as a deeper relationship with local industry through meeting with guest speakers and networking with professionals from local companies. SETS participants also will show their projects in the department's biannual design symposium.
Malki said they plan to have the first cohort chosen by fall 2015. Once students are selected, they must maintain a 3.0 grade point average to remain in the program the following year.
- Jeannie Kever, UH Media Relations