February 25, 2020
TRANSFORMATIVE PRACTICE:
USING DIS/ABILITY STUDIES AND CRITICAL RACE THEORY TO DISRUPT THE SCHOOL TO PRISON NEXUS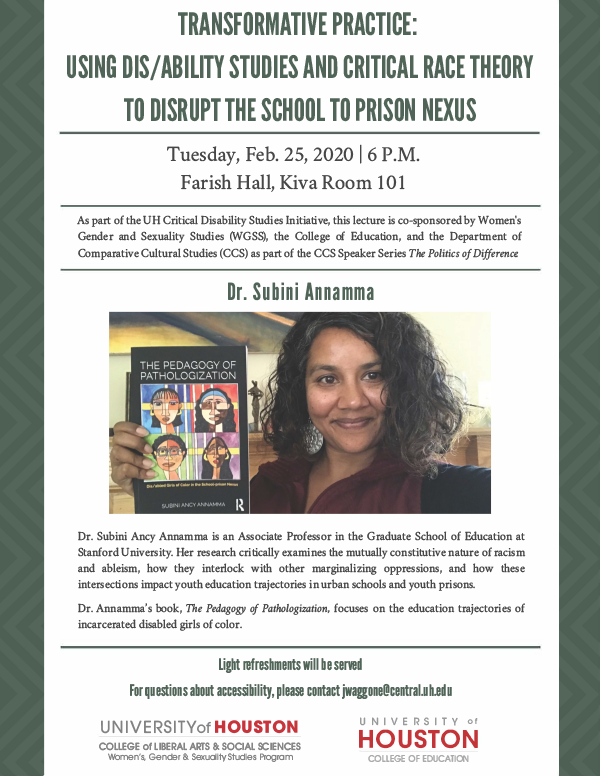 Past Events
September 26th, 2019
UHDSH will be hosting a brown bag book discussion with Eunjung Kim on Friday, September 27th at 12-1:30pm in the WGSS conference room, Agnes Arnold Hall, 624.
Dr. Kim's book is available digitally for UH users through the UH Libraries website, and we will be focusing on the Introduction and Chapters 1 and 2. If you are interested in attending this discussion, please RSVP to us by Monday, September 16th to help us ensure the conference room is the best venue.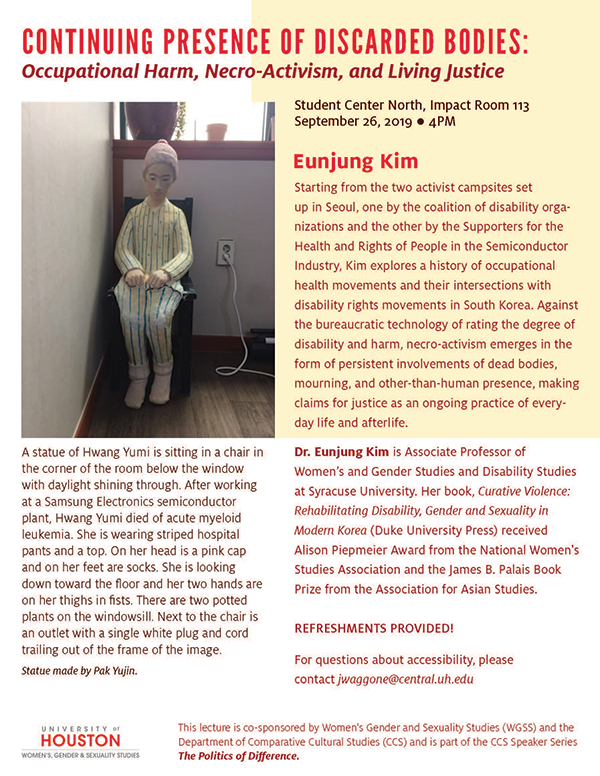 April 28th, 2019
UHDSH book group discussion with South Asian Youth in Houston Unites (SAYHU) about Leah Lakshmi Piepzna-Samrasinha's new book Care Work: Dreaming Disability Justice.

March 5th, 2018
February 6, 2018