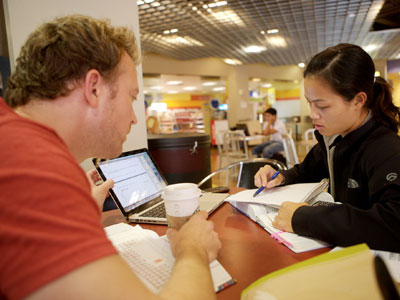 Undergraduate Students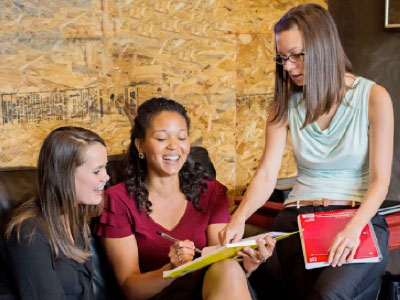 Graduate Students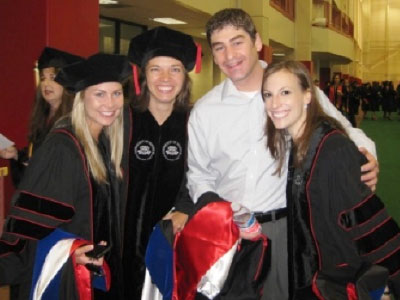 Alumni
Undergraduate Students
The I/O program contributes to undergraduate student success by providing opportunities for students to become actively involved in faculty research groups. By volunteering in a research group, our undergrads gain valuable experience learning how field and laboratory research is developed and conducted, building online surveys, analyzing data using SPSS, and interfacing with actual organizational clients. In fact, our undergrads have made a number of outstanding achievements including:
Winning $3,500 UH Summer Undergraduate Research Fellowship (SURF) to conduct independent research projects
Authoring or co-authoring research papers presented at national professional conferences, including SIOP and the Academy of Management
Gaining admission into some of the top I/O graduate training programs in the country
Graduate Students
We are also extremely proud of the achievements of our graduate students who have earned a number of national awards and honors including:
Human Resources Research Organization's (HumRRO) 2009 Meredith P. Crawford Fellowship in Industrial-Organizational (I-O) Psychology ($12,000) for the top student at the dissertation stage
SIOP's 2008 Joyce and Thayer Graduate Fellowship in I/O Psychology ($10,000) for stop student conducting research in selection or training
SIOP's 2006 John C. Flanagan Award for best student poster at the annual SIOP conference
Southern Management Association's (SMA) 2007 Best doctoral paper in the HR Track at the annual SMA conference
Academy of Management's (AOM) 2008 Best Paper Proceedings
SIOP's 2011 Small Grant Award
Winning, organizing, and hosting the 2010 the Industrial/Organizational and Organizational Behavior (IOOB) Graduate Student Conference in Houston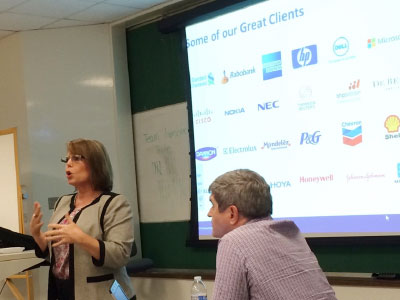 While at UH, our students also produce high quality research that has been published in journals such as Journal of Applied Psychology, Personnel Psychology, Journal of Occupational Health Psychology, Journal of Managerial Psychology, Human Performance, Stress & Health, International Journal of Training and Development, Personality and Individual Differences, and International Journal of Intercultural Relations.
Alumni
After graduating, our alumni have gone on to successful careers in large and small organizations in a variety of industries (see below). Our alumni can be found all over the U.S. and around the world in places like Singapore, the United Kingdom, Kenya, Turkey, United Arab Emirates, and Australia. In many cases, alumni continue to work with faculty and other UH alumni on both publications and applied projects.
Here are some examples of where our alumni work after earning their PhDs:
Universities: U. of Missouri, Indiana U., Clemson, U., U. of Tennessee at Chattanooga, San Jose State U., Cal State - Northridge, U. of Western Australia (Business School), Saint Louis U., Baylor U. (Hankamer School of Business), Zayed U. (Dubai), U. of Dallas (Graduate School of Management), U. of Houston (Bauer College of Business)
Applied Research: American Institutes for Research, Personnel Decisions Research Institutes (PDRI), Association of American Medical Colleges (AAMC)
Public Sector: Federal Bureau of Investigation, NASA – Johnson Space Center, City of Houston, U.S. Army Research Institute
Private Sector (Internal): Dell, Lockheed Martin Aeronautics, JP Morgan Chase, Sara Lee Corporation, Conoco-Phillips, Boeing, Exxon, Dow Chemical, MetLife, M.D. Anderson Cancer Center, International Monetary Fund, Ford Motor Company, Home Depot
Private Sector (Consulting): APT Metrics, Korn/Ferry International, DCI Consulting Group
Additionally, a number of our alums have chosen an entrepreneurial path and have their own independent consulting firms through which they provide professional services to organizational clients.