Mike Floyd is UH's Second Truman Scholar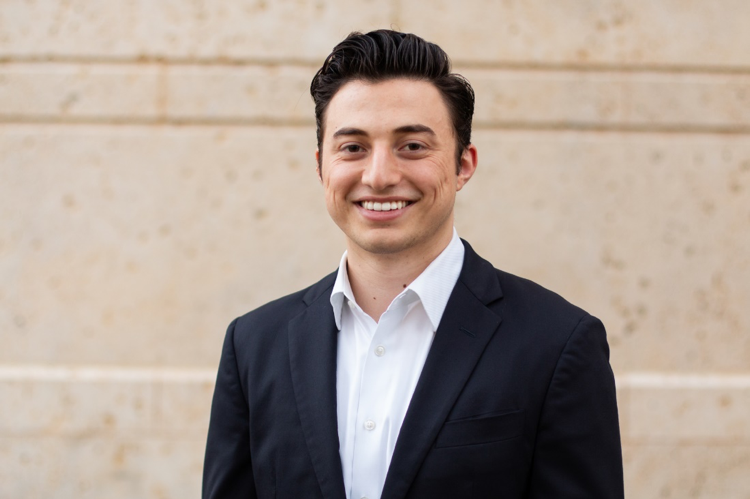 Photo credit: Kathryn Lenihan at The Cougar
This year political science senior Mike Floyd was named a Truman Scholar. He is only the second student from the University of Houston to receive this award, and the first in 36 years. Floyd joins 61 other scholars selected from among nearly 800 applicants.
Floyd credits his recent success, in part, on support and education he received at UH. "Without my education from the Political Science department and the Honors College, I know that I wouldn't have the privilege of being named a Truman Scholar," he said. "With incredible faculty and extraordinary opportunities, the Political Science Department and the Honors College offer a world-class education that cultivates critical thinking and creates a joy of learning. I'm proud to be a student at UH, and I'm grateful for all the professors and staff who have taught me over the years."
The Truman Scholar fellowship is considered among the most prestigious in the country. Its aim is to support, and invest in, young people who devote themselves to public service. As a recipient, Floyd will be given $30,000 toward graduate school, have the opportunity to participate in professionalization and leadership training, and to network with political elites.
The recent award of this fellowship is only the most recent of many accomplishments by Mike Floyd. According to The Cougar, he is the youngest ever state party official for the Texas Democratic Party, having been elected as treasurer in 2018. In 2017 he was elected to the board of trustees for the Pearland Independent School District.
"Mike Floyd modeled what every professor wants in a student," said Dr. Jeremy Bailey, who provided advice on an independent study Floyd conducted on Thomas Jefferson. "I knew Mike as a quietly powerful thinker and as an engaged member of the Phronesis minor's intellectual.
community. I had no idea that Mike was doing what he was doing outside of that. He doesn't wear his accomplishment on his sleeve."
As a stipulation for the benefits of his fellowship, Floyd will have to spend at minimum three of the seven years following graduate school in public service.