Hire a University of Houston Ph.D.
Our graduate students have strong records of accomplishment and promise. Some of our recent graduates have accepted tenure-track faculty positions at CIDE, Utah State University, Lamar University, and the University of Alabama. Others have been awarded pre-doctoral and post-doctoral fellowships at Harvard University and Rice University. We are excited to call your attention to students entering the academic job market in Fall 2019. For more information about any of our students, please refer to their web sites or contact Professor Eduardo Aleman (ealeman2@uh.edu), the Graduate Placement Coordinator.
American Politics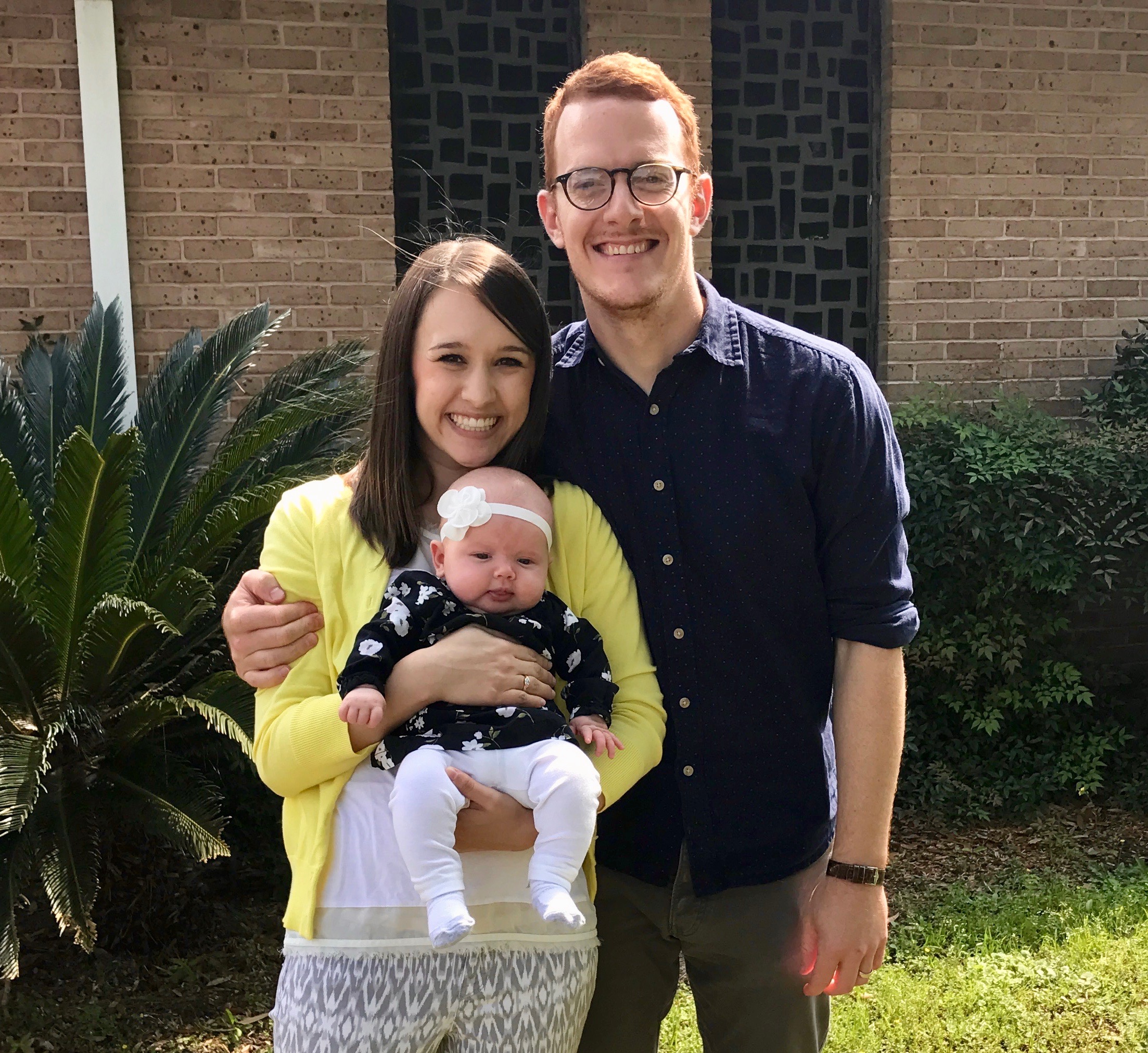 Philip D. Waggoner PhD (2018 expected)
Dissertation Title: Sponsorship and Specialization in Congress  
Philip Waggoner is a Ph.D. candidate in the Department of Political Science, studying American legislative institutions. From interactions amongst democratic institutions to strategic decision making, Philip uses a variety of statistical techniques and measurement theory to address questions related representation and those with political power. His dissertation unpacks the justification behind legislators' decisions to use bill sponsorship to advance their careers. Specifically, he demonstrates that bill sponsorship is a highly nuanced and strategically leveraged tool for signaling policy priorities, pursuing representation responsibilities, and also for signaling issue specialization. His research has appeared or is forthcoming in the Journal of Legislative Studies, Research & Politics, and The Social Science Journal. He received a B.A. in Political Science from Colorado State University, an M.P.A. from the School of Public Affairs at the University of Colorado, Denver, and worked full time in local and state politics in Colorado for several years. He is currently on the American politics job market.
Dissertation Committee: Justin H. Kirkland (Chair), Brandon Rottinghaus, Jennifer H. Clark, Boris Shor, Justin Grimmer (Stanford)
---
Markie McBrayer PhD (2017)
Dissertation Title: The Institutional Foundations of Local Decisionmaking & Representation
Dissertation Committee: Ling Zhu (chair), Jason Casellas, Justin Kirkland, and Melissa Marschall
Markie McBrayer earned her PhD in Political Science in December 2017. She studies American politics and public policy, with a focus on political institutions, representation, and social inequality in the American context, particularly at the local level. Her research has appeared or is forthcoming in Statistics, Politics, and Policy; the Journal of Race, Ethnicity, and Politics; and the Global Encyclopedia of Public Administration and Public Policy. She has an MA from Tufts' Urban and Environmental Policy and Planning program and worked as a transportation consultant prior to her career in academia. McBrayer is lecturing at the University of Idaho and has extensive experience teaching introductory American politics courses (online and face-to-face), research methods, the presidency, and policy analysis. She was also a UH Future Faculty Fellowship recipient and is committed to excellence in classroom teaching.
---
Comparative Politics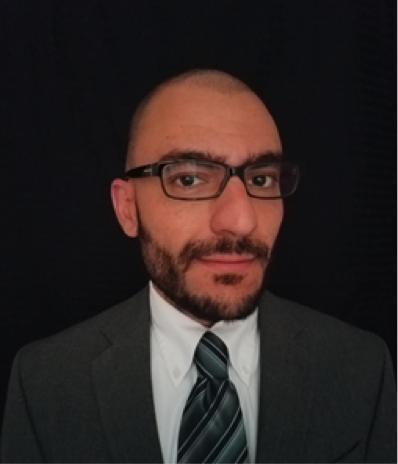 Leonardo Antenangeli PhD (2018)
Dissertation Title: Determinants of Subnational Corruption: The Case of Brazil
Dissertation Committee: Francisco Cantú (Chair), Tanya G. Bagashka, Patrick Shea, Pablo M. Pinto (outside reader)
Leonardo Antenangeli earned his PhD in Political Science from the University of Houston in 2018. His research agenda focuses on subnational determinants of corruption in Latin America, with a particular interest in the case of Brazilian municipalities. In his dissertation, he explores bottom-up approaches to combating corruption at the local level, focusing primarily on the effectiveness of monitoring, transparency, and societal pressure in reducing corrupt behavior. His work is featured in Social Science Quarterly and Statistics, Politics, and Policy. Leonardo is currently a Postdoctoral Fellow at the Hobby School of Public Affairs at the University of Houston, and also teaches introductory and upper-level courses in the University of Houston System.
---
Susan Achury PhD (2019 expected)
Dissertation Title: The impact of formal authority in Latin American constitutional justice
Dissertation Committee: Lydia Tiede (Chair), Eduardo Alemán, Tanya Bagashka, and Julio Ríos-Figueroa.
Susan Achury is a Ph.D. candidate in the Department of Political Science. Her research agenda explores when and how institutions matter to explain political behavior and policy outcomes. In her dissertation, she analyzes how rarely studied judicial institutions related to formal authority shape the ability of high courts to influence public policy. She argues that broadening the type of actors who can initiate a complaint (accessibility) and broadening courts' jurisdiction to hear certain types of cases (scope), as well as limiting constraints on courts' voting rules (decisiveness of the court), all increase the frequency in which courts rule against the preferences of lawmakers (i.e., legislators and executives). Using original data and a variety of statistical techniques, she provides a comparative study of Latin American systems of constitutional adjudication with case studies on Costa Rica and Peru. She shows that formal authority of courts moderates their deference to elected branches when facing conditions that facilitate coordinated retaliation by the government against courts. The findings suggest that the interaction between judicial institutions and political contexts should be reassessed and inform institutional development. Her dissertation contributes to identifying combinations of judicial institutions that generate good governance and enhance human development in Latin America. Her work on other institutions has been published in Party Politics and Electoral Studies.

Susan is a lawyer from La Universidad Nacional de Colombia and received an M.A. in Political Science from the University of Texas at El Paso in 2013. She is writing her dissertation with the support of the CLASS Dissertation Completion Fellowship 2018-9 and will graduate in May 2019.
---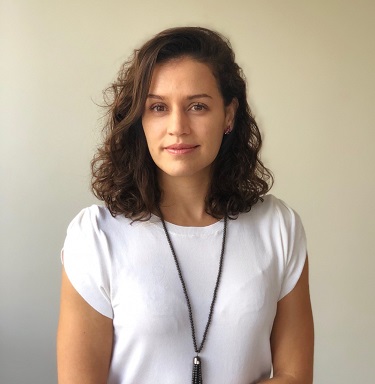 Emilia Barreto PhD (2019 expected)
Dissertation Title: Environmental Policy in the European Union
Dissertation Committee: Tanya Bagashka (Chair), Ling Zhu, Ryan Kennedy
Emilia's research is grounded in the intersection of international relations, comparative politics and comparative policy studies. For instance, her dissertation examines the influence of the European Union on member-states' climate policy as well as of domestic politics on climate policy. Initial findings suggest that although the EU is autonomous in the climate area, a few powerful member-states have some leeway over policy implementation and that climate policy is influenced by domestic politics, even in an international setting such as the EU. In addition, Emilia is interested in how international and domestic politics overlap and affect individuals; thus, her research also incorporates discussions of gender, race and development issues.
---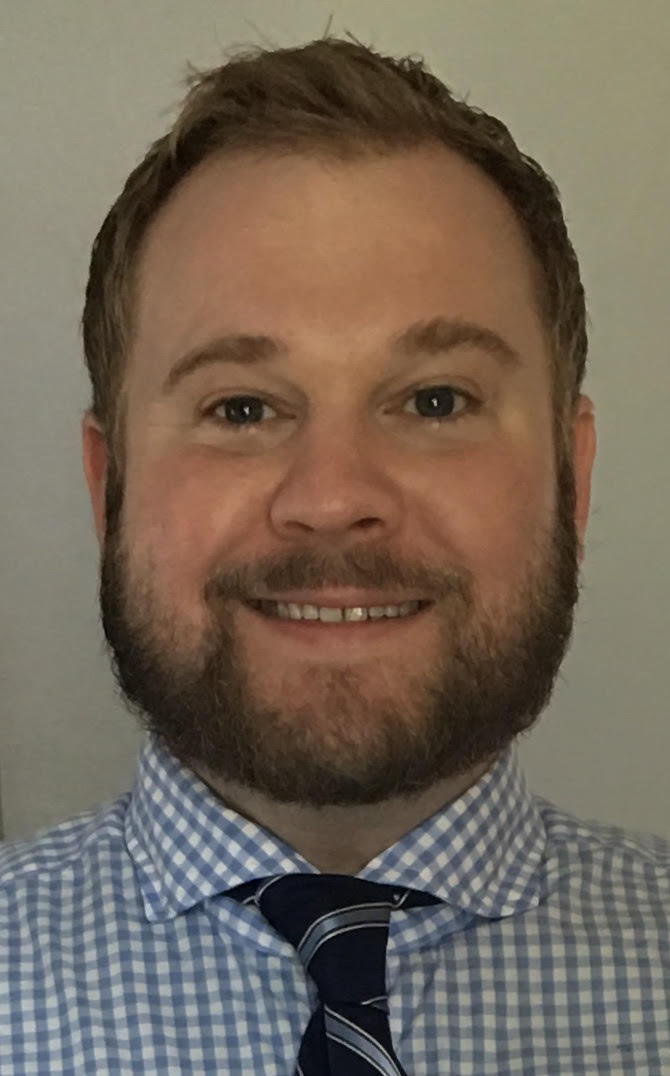 Matthew Ward PhD (2017) 
Matthew's research agenda focuses on the intersection between political psychology and comparative politics. This agenda aims to shed light on how challenging political environments and framing threats interact with individual dispositions to shape political attitudes and preferences toward democracy and social tolerance in the Middle East and the United States. In his dissertation, he explores how political and economic instability in the Middle East has contributed to a decline in support for democracy and democratic norms in the wake of the Arab Spring. Using survey and experimental data from Egypt, he finds that authoritarianism—the disposition to prefer order and tight in-group boundaries over individual autonomy under threatening conditions—is a significant contributor to these macro-level decreases in support for democracy and increases in support for autocratic governance. This is especially applicable to individuals who would otherwise be open to movements toward democratization.

Matthew has taught Introduction to Research Methods in Political Science and has worked as a research assistant to Dr. Ryan Kennedy. He has also served as a teaching assistant for Statistics for Political Scientists. He is currently working on several projects, including papers that explore the role of youth in the Arab Spring and improving measurements and applications of the authoritarian disposition to political attitudes in the Middle East. He is currently a member of Ryan Kennedy's Machine-Assisted Human Decision-making (MAHD) lab, working on projects that investigate human trust in algorithms and automation in the domains of politics and criminal justice.

Matthew received his B.A. in Political Science, North African and Middle Eastern Studies, and French from the University of Michigan and his M.A. in Political Science from the University of Houston. He is fluent in French and Arabic. He graduated in May 2017 with his PhD from the Department of Political Science and is currently on the job market.
International Relations
Haeyong Lim (PhD 2019 Expected)
Dissertation Title: Political Economy of Transparency: How transparency changes domestic political and economic realities, and international peace.
Dissertation Committee: Tanya Bagashka (Chair), Pablo Pinto, Patrick Shea, Tyson Chatagnier

Haeyong Lim is a Ph.D. candidate in the Department of Political Science with research interests in international political economy, specifically, in the political and economic effects of government transparency. His dissertation explores whether joining an international transparency initiative increases foreign direct investment (FDI). Using a signaling game and newly released data, his dissertation shows that state participation in the international transparency initiative signals a favorable economic environment to international investors. His second essay examines whether international institutions complement or substitute domestic institutions. This essay shows that the EITI member countries tend to delay the promotion of domestic transparency by delaying or refusing the endorsement of the Freedom of Information Act (FOIA). His third essay examines the pacifying effect of transparency. The essay provides evidence that transparency can pacify international relations between transparent countries, but the pacifying effect of transparency is more likely to appear between transparent countries. Haeyong received a B.A. in Political Science and Economics and M.A in Political Science from Seoul National University. He is a recipient of 2018 EITM Certification Scholarship.
---
Political Theory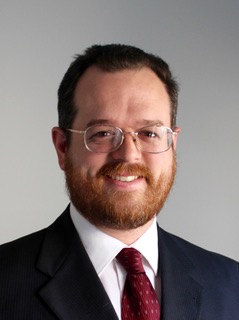 Roger Abshire PhD (2018 expected)
Dissertation Title: The Problem of Constitutional Discretion
Dissertation Committee: Jeremy D. Bailey, Jeffrey Church, Brandon Rottinghaus, George Thomas
Roger's research and teaching interests focus on American Political Thought, American Political Development, Modern Political Thought, Constitutionalism, Constitutional Law, Judicial Process, and American Politics. He has presented several papers in these fields and has taught an undergraduate Constitutional Law course. His dissertation, titled "The Problem of Constitutional Discretion", traces the institutional and theoretical development of three discretionary constitutional powers (legislative procedural rule making, the presidential pardon power, and jurisdictional equity), and argues that the constitutionalization of discretionary power undermined the American constitutional project.
---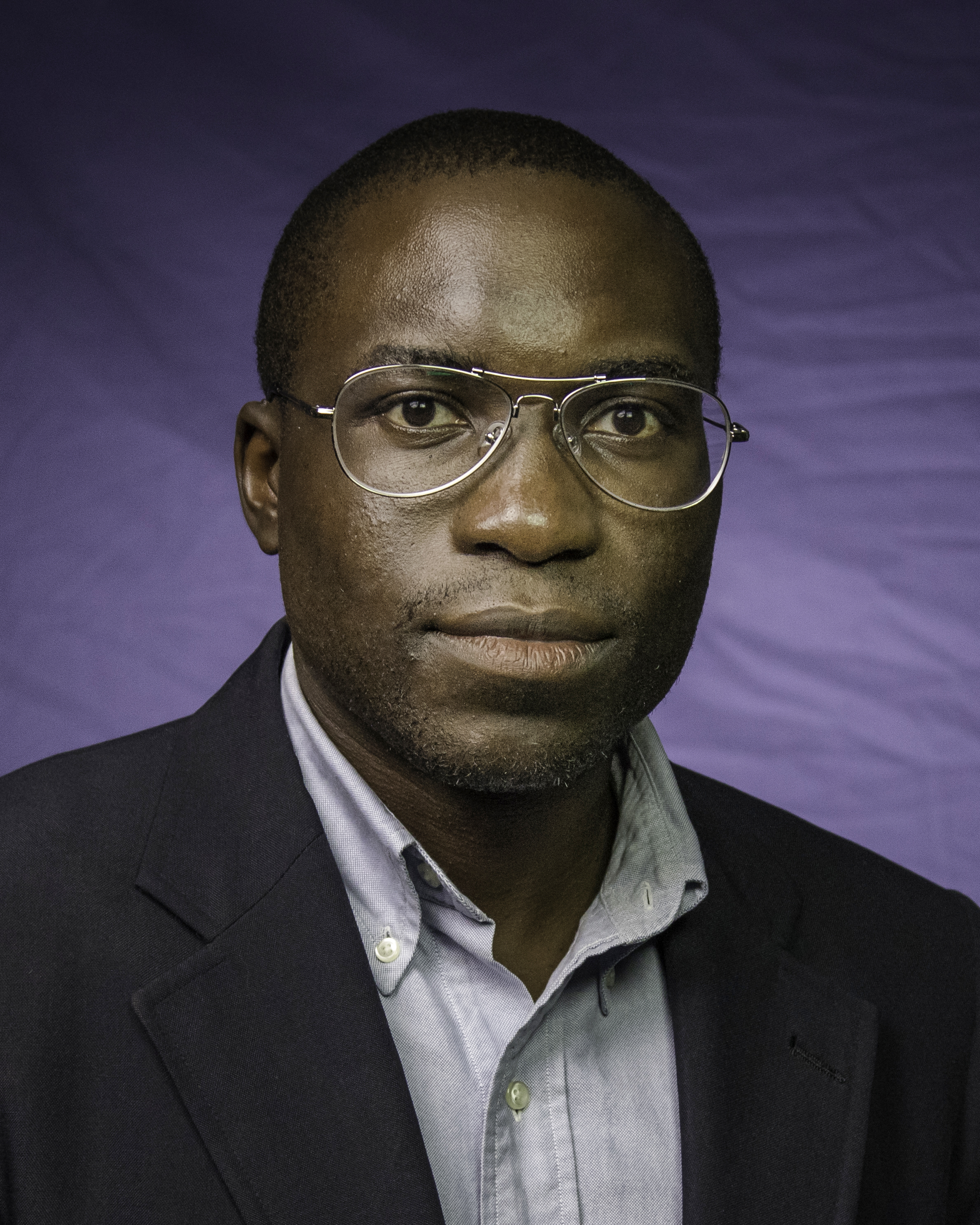 Ndifreke Ette PhD (2018 expected)
Dissertation Title: Carl Schmitt's Middle Course: 'The People' as Actors within the Constitution
Dissertation Committee:  Jeffrey Church (Chair), Jeremy Bailey, Alin Fumurescu, Peter C. Caldwell (External Adviser, Rice University)
Ndifreke Ette is a Ph.D. Candidate in the Department of Political Science, where his research focuses on democratic theory, modern political thought, constitutionalism in the Weimar Republic and Carl Schmitt's political thought. His dissertation investigates Carl Schmitt's ideas on popular participation in politics. At University of Houston, Ndifreke has taught courses on American Government and the political theory of modern Conservatism and Progressivism.
---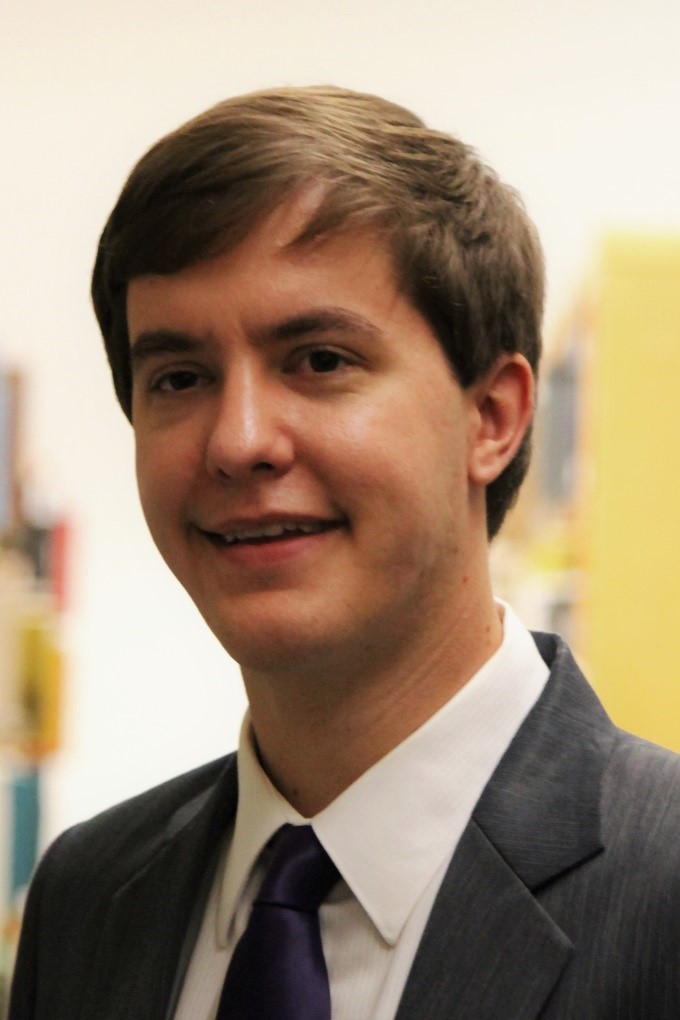 Scott Hofer (PhD expected May 2019)
Dissertation Title: Creating Liberal Justice? The Sources of Inequality and Their Moral Weight
Dissertation Committee: Ling Zhu, Jeffrey Church, Jeremy Bailey, and Jason Casellas
Scott Hofer is a PhD Candidate in the Department of Political Science, where his research focuses on the intersection of law, political theory and public policy. His dissertation focuses on the rights-orientated appeals of liberalism, their relationship with inequality, and the public policies of redistribution. Hofer's dissertation project highlights the importance of understanding justice claims in liberalism and how the assessment of these claims shapes the public's perception of social justice and preferences for social policy. He has taught or co-taught courses in American Politics, Constitutional Law, Political Theory, and Public Policy. Hofer received his MA from the University of Houston and BA degrees in Philosophy, Government and International Affairs at Augustana University. Prior to his career in academia, Hofer worked in politics—both in campaigns and the bureaucracy—including as an aide in the US Senate.
---