History professor writes book about El Paso company town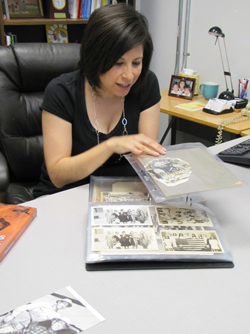 UH History professor Monica Perales' new book, Smeltertown: Making and Remembering a Southwest Border Community, published by The University of North Carolina Press, details the history and life stories of Mexican Americans who grew up in a company town in El Paso, Texas. For Perales, the story is personal — her grandparents were among the many residents of La Esmelda, as residents called it. Perales recently spoke with class.uh.edu about the new book and what she learned from her research.
Perales can be reached at mperale2@central.uh.edu.
Credits: Video interview: Jennifer Palton and Melissa Carroll. Video editing: Brandon Moeller