Center for Mexican American Studies welcomes new director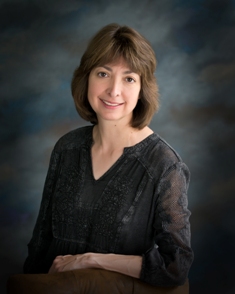 For the first time in over 30 years, the Center for Mexican American Studies begins a new semester under new leadership. Dr. Pamela A. Quiroz will now head the Center as the CMAS's new director.
Dr. Quiroz joins CLASS from the University of Illinois-Chicago where she had been a member of the faculty since 1999, most recently serving as a professor of Sociology & Educational Policy Studies. She takes over the position from Dr. Tatcho Mindiola, who had been CMAS's director since 1972.
"Tatcho Mindiola is a personal hero of mine, and I am honored to follow in his footsteps," said Dr. Quiroz. "How do I approach the rich history that he leaves behind? Honestly, with some trepidation, but also with enormous enthusiasm. I am excited about carrying on the work of the Center and coming to Houston."
A sociologist, Dr. Quiroz earned her PhD from the University of Chicago. Her prior experience includes serving as a visiting research associate at Autonomous University of Barcelona and an assistant professor at the University of Massachusetts-Amherst. In addition, Dr. Quiroz has been a faculty affiliate for the Institute for Research on Race and Public Policy at UIC and a fellow at Stanford University's Center for the Advancement of the Behavioral and Social Sciences.
Dr. Quiroz's research interests focus on identity development as it occurs in different social contexts: the impact of school organization on the development of student identities; how English speaking Latinos navigate ethnic identity and ethnic authenticity; the intersecting identities of people who engage in personal advertising; and the identity development of transracially adopted children.  Dr. Quiroz' interest in adoption intersects with her personal life as she not only researches adoption but she and her husband are also adoptive parents of two sons. 
She has published extensively in various academic journals, including the Journal of Family Issues, the Journal of Research on Adolescence, Childhood, and Sociology of Education. Her current book, Marketing Diversity and the 'New' Politics of Desegregation: An Urban Education Ethnography, is currently under contract with Cambridge University Press.
Moving forward at CMAS, she plans to build on existing relationships and broaden the center's reach by promoting interdisciplinary collaborations and research.