Department of Modern &
Classical Languages
University of Houston
613 Agnes Arnold Hall
Houston, TX 77204-3006
Phone: 713-743-8350
Fax: 713-743-2693
Email: mcl@central.uh.edu
News and Events
Congratulations Alessandro Carrera
The "Segretariato Europeo per le Pubblicazioni Scientifiche" (SEPS), a European Union bureau for the subvention of scientific publications, has awarded Alessandro Carrera (MCL) and Prof. Massimo Verdicchio (University of Alberta) a grant of 3000 euros for the translation, editing, and introduction of Massimo Cacciari's "Europe and Empire." The book explores the genealogy of the idea of Europe and addresses issues such as European identity, secularization, and the geopolitics of the European Union. Fordham University Press will publish "Europe and Empire" in 2014.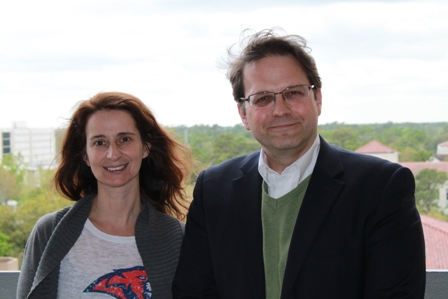 Congratulations Francesca Behr and Richard Armstrong
MCL cogratualtes Francesca Behr (Associate Professor of Classical Studies / Italian Studies) and Richard Armstrong (Associate Professor of Classical Studies) as 2013 recipients of University of Houston Teaching Excellence Awards. 
Francesca D'Alessandro Behr, Associate Professor of Classics and Italian Studies in  MCL has received the 2012-13 University of Houston Teaching Excellence Awards for the category Provost Core. The WID/Core courses that she most typically teaches are CLASS 4381 Women in the Ancient World, CLASS 3374 Latin Classics in translation (which will be taught next Fall) and ITAL 3397 Women Writers and Filmmakers of Modern and Post modern Italy. She is a fellow of the Honors College and affiliated with the UH Women's, Gender & Sexuality Studies Program.
Richard H. Armstrong, Associate Professor of Classical Studies in MCL and The Honors College, has received the 2012-13 University of Houston Teaching Excellence Award. Professor Armstrong is the Coordinator of The Human Situation, the gateway "great books" course taught annually in the Honors College.  In addition, he teaches CLAS 3375 Roman, Jew and Christian: The Politics and Sociology of Religion in the First Century AD (offered in Spring 2014), CLAS 3371 Ancient Comedy and Its Influence, CLAS 3341 The Roman Republic, and CLAS/WCL 4353: Classics and Modernity.  His classes are approved for the minors in WCL, Phronesis, and Center for Creative Work, in addition to Classical Studies.
Upcoming Fall 2013 Courses
Join Modern and Classical Languages for these exciting offerings for the Fall 2013 Semester.
Beginning and Intermediate Turkish
Beginning Hindi
Elementary Modern Greek
Fascism & German Cinema
From Homer to Hollywood
Gender and Sexuality in World Film
Intro to Jewish Studies
Paris and Berlin Since 1800: A Tale of Two Cities
The Dark Side of Modernity
The Rise of Cool Cinema
Who Owns Antiquity?
Dr. Carrera's Keynote Speach at NEMLA
As one of the keynote speakers of the 2013 NEMLA (North Eastern Modern Language Association) Conference in Boston, MA, on March 22 Alessandro Carrera will give a lecture on "The Untimely Timeliness of Giacomo Leopardi's Theory of Pleasure." The lecture will be part of a one-day series of panels and sessions on the times and works of the most important Italian romantic poet.
Patriots & Peacemakers: Arab Americans in Service to Our Country
Arab Americans have been an integral part of the United States of America since its inception, contributing to our society in myriad ways, including public service. 
Join us at the University of Houston Alumni Center Monday, March 11 through Friday, April 5, 2013 and is the culmination of four years of research on men and women who have served our nation with dignity, loyalty and sacrifice.
Visit the website and view the flyer for more information.
Under the Bombs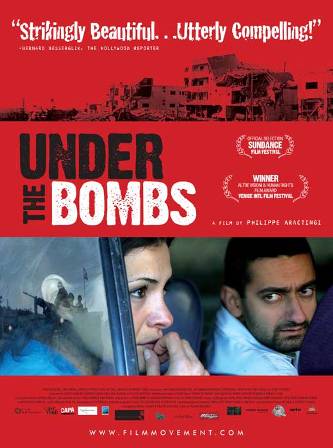 The Arab Studies program at the Department of Modern and Classical Languages and the Arab Student Union are happy to present a public screening of "Under the Bombs," a Lebanese film depicting events in the wake of the 2006 war, with English subtitles. Middle Eastern food will be served, with a talk on the film by Latif Adnane from the Houston Palestine Film Festival will follow. Please distribute this poster and visit us on Facebook: "ASU and MCL present: Under the Bombs" Admission is free! The event will take place Friday, March 22 1 – 4 PM in Social Work 101.
View the flyer here.
Study Abroad Program in Italy!
Four weeks studying in Rome, with all its history, art, beauty and intrigue. Students can take up to 2 courses for credit at the University of Houston, that are potentially transferable to other schools. Class time and assignments will be interspersed with organized visits in Rome, excursions to Pompeii, Naples and Assisi. Explore Rome and visit other parts of Italy in your free time outside the classroom.
UH in Rome 2013!  Spend the month of June in Rome, Italy, and pick up 3 or 6 credit hours, or just go for the fun!  Three courses will be offered (base on enrollment):  Elementary Italian I, Roman Civilization (CLAS, HIST, ARTH), and ILAS 4350 Senior Seminar (a Great Books course).  Fee waivers of $250 per course, and a $500 scholarship are virtually automatic.  UH Alumni, friends and family are welcome to apply as well.
Poster PDF is here:  http://www.uh.edu/class/ccs/liberal-studies/news-events/_files/poster-rome-13.pdf
Click here for the full itinerary and details:  http://www.uh.edu/class/ccs/liberal-studies/news-events/files/uh-rome-trifold-2013.pdf
Application deadline is February 15th, and deposits (10%) are due February 22nd.  You can apply online with the Study Abroad office at:  http://www.uh.edu/studyabroad/FacultyChecklist.pdf
Contact Dr. Behr tbehr@uh.edu with any questions.