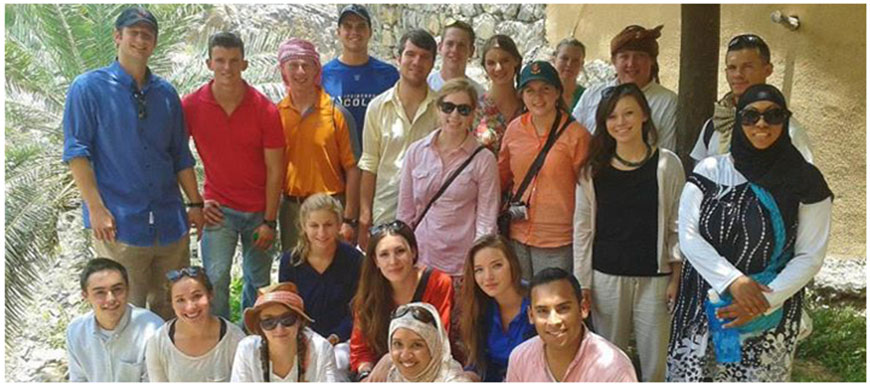 Students from the UH Middle East Studies program (MESP, formerly Arab Studies program) regularly travel abroad to study Arabic language and culture. MESP does not have a special arrangement with any single overseas program, but rather works with several Arabic study abroad institutes and academies. As such we recommend the following intensive summer study abroad programs for Arabic Language. We have an ongoing and growing relationship with each of these programs, and our recommendation of them is based on several factors, including past UH student participation and success, program instructional quality, location safety, and affordability. In many cases, these programs also offer partial scholarships to students who apply early to help with the cost of tuition. UH Arabic students can also receive Arabic credit upon successful completion of these programs.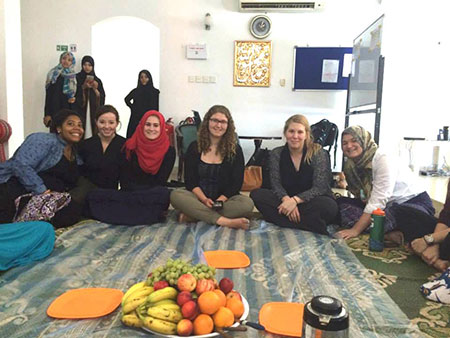 To apply, it is recommended that you choose 1–3 of the following programs based on your particular interest and browse their websites carefully. Regular admission deadlines for the summer are generally around March 15th, but sometimes they may be earlier than this. Be sure make yourself aware of all of the particular details for the any given program you choose. Interested students should know that coordinating between the MESP, the UH Learning Abroad office, and the study abroad program is their responsibility.
It is never too early to start planning your application. As you make preparations to apply, it is highly recommended that you contact either Michael Fares (mjfares@central.uh.edu) or Emran El-Badawi (eelbadaw@central.uh.edu) well in advance to schedule an advising session so we can help you develop a competitive application and answer specific program questions you have.
Finally, you are also encouraged to contact other students from UH who have participated in these programs in the past to learn from them first-hand about their experiences. Where available, alumni contact names and emails are listed next to the program they participated in, along with the year they participated.
Center For International Learning (CIL) – Muscat, Oman
UH Alumni Contacts for CIL Oman:
Marina Schneider (Summer 2016) - mshneider3@uh.edu
Trevor Mace (Summer 2016) - Trevor_mace@yahoo.com
Bailey Morgan (Summer 2015) - bmorgan93@gmail.com
Center for Arab and Middle East Studies (CAMES) – Beirut, Lebanon
UH Alumni Contacts for CAMES in Beirut:
Lena Grooms (Summer 2016) - lenac.gms@gmail.com
Mary Catherine Huneycutt (Summer 2015) - mchuneycut@aol.com
Edward Mojica (Summer 2015) - melekhedward@gmail.com
Sijal Institute for Arabic Language and Culture – Amman, Jordan
UH Alumni Contacts for Sijal Institute
Summer Institute for Intensive Arabic Language and Culture (SINARC) – Beirut, Lebanon
Arab American Language Institute in Morocco (AALIM) – Meknes, Morocco
School for International Training (SIT) Summer Arabic Program – Rabat, Morocco
Jordan Language Academy (JLA) – Amman, Jordan
UH Alumni Contacts for JLA
QASID Arabic Institute – Amman, Jordan
Qatar University Arabic for Non-Native Speakers Program – Doha, Qatar
Graduate Studies in Arabic & Islamic Studies 1 – Hamad Bin Khalifa University - Doha, Qatar
Graduate Studies in Arabic & Islamic Studies 2 - Doha Institute for Graduate Studies – Doha, Qatar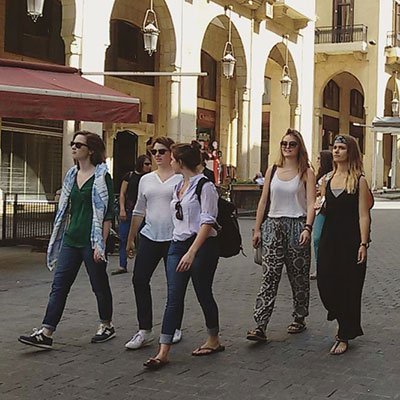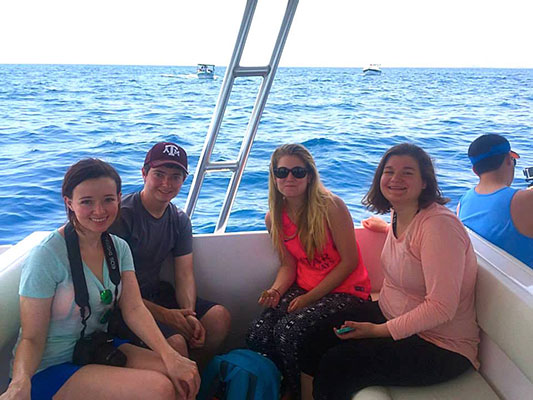 In addition to these MESP faculty preferred programs, a list of other programs in the Middle East affiliated with the UH Learning Abroad Office be found here.
Learning Abroad Scholarships
Students who plan to study Arabic abroad are strongly encouraged to apply for the International Education Fee Scholarship (IEFS), the primary scholarship offered by the UH Learning Abroad Office. Information about other learning abroad scholarships available can be found here.