Dr. David Rainbow, Co-Director

David Rainbow is a historian of modern Europe and Russia in the Honors College. He teaches courses on Russian and Eurasian history, empires in world history, European intellectual history, and the history of energy in Russia and Eurasia. He also teaches in the Honors College's yearlong signature course, "The Human Situation." Dr. Rainbow is the editor of a forthcoming volume, Ideologies of Race: Imperial Russia and the Soviet Union in Global Context (McGill-Queens University Press, 2019). He is also writing a book on the history of Russian imperial power in Siberia in the 19th and early 20th centuries. Before coming to the Honors College in 2015, Dr. Rainbow held positions at Columbia University, New York University, and on a cattle ranch in southwestern North Dakota. (Ph.D., New York University).
Dr. Alexey Golubev, Co-Director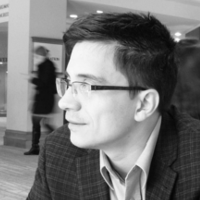 Alexey Golubev is Assistant Professor of Russian history and digital humanities at the Department of History with a focus on social and cultural history of Russia of the twentieth century. He completed his Ph.D. in history at the University of British Columbia in 2016, and spent a year as a Banting Postdoctoral Scholar at the University of Toronto before joining UH in fall 2017. His publications include The Things of Life: Materiality in Late Soviet Russia (Ithaca, NY: Cornell University Press, 2020), The Search for a Socialist El Dorado: Finnish Immigration from the United States and Canada to Soviet Karelia in the 1930s (East Lansing, MI: Michigan State University Press, 2014), co-authored with Irina Takala; several edited volumes; and multiple articles and book chapters, including papers published in Kritika: Explorations in Russian and Eurasian History, Cahiers du monde russe, Rethinking Marxism, Canadian Slavonic Papers/Revue canadienne des slavistes, The Soviet and Post-Soviet Review, Novoe literaturnoe obozrenie and Neprikosnovennyi zapas.
Dr. Elena McGee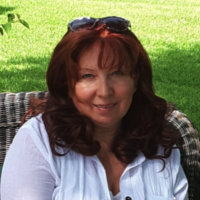 Dr. McGee has been working as a Russian language and literature lecturer for almost 30 years. Her professional career as assistant professor started at Herzen State Pedagogical University of Russia in 1986. For many years Dr. McGee has taught a wide spectrum of courses, both at the undergraduate and graduate levels. In addition to the language courses at the University of Houston, she has also taught Russian literature and Russian film courses.
Dr. Hildegard Glass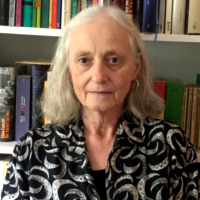 Hildegard F. Glass is an Associate Professor of German. She joined the University of Houston in 1991 and has served as chair of the Department of Modern and Classical Languages since 2009 while also serving as director of the German program housed in the department. She holds a Ph.D. In German Literature from the University of Texas at Austin and M.A. Degrees in German Literature and American Studies from the Freie University Berlin, Germany. She has published on imaginary cities in utopian and science fiction literature of the early 20th century and on German avant-garde literary movements of the same period. Research and teaching interests include German literature and cultural history from the late 19th century to the present, representations of the Holocaust in literature and the visual arts, and modernity and the city. Dr. Glass served on the advisory boards for the creation of the World Cultures and Literatures undergraduate programs in MCL, the Jewish Studies minor in MCL, and the interdisciplinary World Cities minor housed in the College of Architecture.
Dr. Olga Bannova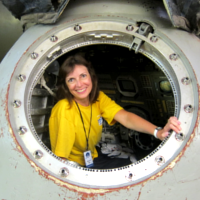 Dr. Bannova conducts research and design studies that address: planning analyses for a broad range of space vehicles, habitats and systems; inflatable structures and systems; special design influences and requirements for space; and habitat concepts for extreme environments on Earth. Dr. Bannova earned her Ph.D. from Chalmers University of Technology, Sweden, in 2016, and her Masters in Architecture and a M.S. in Space Architecture from the University of Houston in 2001 and 2005 respectively, and initiated several new educational and research projects. Prior to arrival in Houston, she worked as a professional architect in Moscow, Russia, on industrial, office, and healthcare projects. Several of her designs have been built in the Moscow and Leningrad regions. Dr. Bannova develops interdisciplinary programs at the University of Houston in cooperation with Moscow Aviation Institute, Bauman Moscow State Technical University (Russia), Chalmers University of Technology, and Lund University (Sweden). She has been teaching and lecturing on Russian Constructivism in the Discovery summer program since 2006 and leading US student participation in the Space Development: Theory and Practice summer workshop in Moscow since 2011. She is an author of more than 40 publications including several book chapters and a recent book, Space Architecture Education for Architects Engineers.
Dr. Elena Grigorenko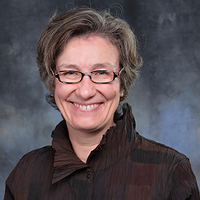 Dr. Elena L. Grigorenko received her Ph.D. in general psychology from Moscow State University, Russia, her Ph.D. in developmental psychology and genetics from Yale University, USA, and her re-specialization in clinical (forensic) psychology from Fielding University, USA. Currently, Dr. Grigorenko is affiliated with five universities: Baylor College of Medicine, University of Houston and Yale University in the USA, and Moscow State University for Psychology and Education and St. Petersburg State University in Russia. Dr. Grigorenko has published more than 500 peer-reviewed articles, book chapters, and books. She has received multiple professional awards for her work and received funding for her research from numerous federal and private sponsoring organizations in the USA and Russia and other countries. Dr. Grigorenko has worked with children and their families in the USA as well as in Africa (Kenya, Tanzania and Zanzibar, Ghana, the Gambia, and Zambia), India, Saudi Arabia, and Russia.
Dr. Marina Trninic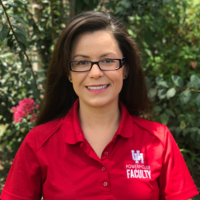 Marina Trninic received her Ph.D. in English from Texas A&M University for her work on antebellum American literature, including questions of race and politics in literary representation. She specializes in nineteenth-century American literature and is interested in its relationship to identity, belonging, and violence. Her broader interests also include early American literature, American modernism, modern rhetorical theory, and writing and literature pedagogy. She has taught at the college level since 2005, including courses in American Literature, Adolescent Literature, Introduction to Humanities, Rhetoric and Composition, and Technical Writing, and has held several positions in academic publishing, including marketing, editing, and acquisitions. Her connection to REEI stems from a personal interest in south Slavic literature of the 19th and 20th centuries.
Image: B.V. Zvorykin, Krasnyi pakhar [Red Plowman], 1919. Poster Collection, Hoover Institution Archives. Source.