Dining
New registered dietitian joins UH family
By Emily Fahner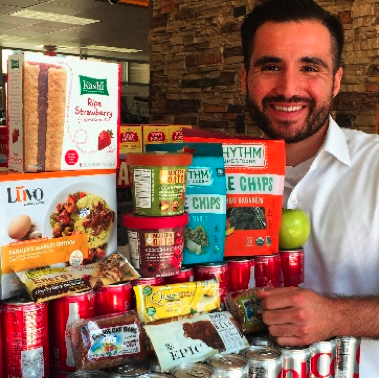 University of Houston Dining Services is pleased to announce registered dietitian Travis Ramirez has joined its team and will be available to students, faculty and staff for nutritional counseling.
Ramirez is a 2013 graduate of Texas Christian University and has been interested in nutrition since high school. He looks forward to bringing his passion and expertise to UH.
"The University of Houston is such a diverse campus with many different lifestyles and dietary needs. It is my goal to reach out to as many students, faculty and staff as possible to teach them how they can enjoy the benefits of dining on campus."
Ramirez believes in the idea of "progress over perfection." With this mindset, he hopes to educate the campus community on the importance of eating a healthy diet for overall well-being. He will be able to assist with tailoring a meal plan to fit the needs of those with special diets or restrictions, as well as provide overall nutrition counseling.
"I have had the chance to meet with several students already," Ramirez said. "I have enjoyed learning about their needs and how we can accommodate those needs in our different residential and retail dining locations across campus."
For those interested in speaking with Ramirez, appointments can be made by email at ramirez-travis@aramark.com, Monday through Friday.
Ramirez also provides nutritional counseling at the University of Houston-Downtown, University of Houston-Clear Lake and University of Houston-Victoria.