Dining
Healthy for Life initiative helps UH community lead healthier lifestyles
By Kimberly Cooper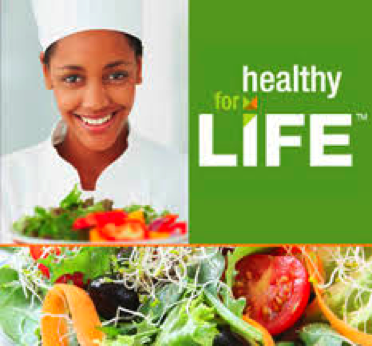 University of Houston Dining Services continues to support the Healthy for Life initiative with nutrition education, counseling and wellness programs for the UH community.
UH Dining offers a Healthy for Life program that features healthy food choices, nutrition education, and wellness programs that work together to support healthier lifestyles. The Healthy for Life program works to help members of the UH community make healthier choices while dining on campus.
"We offer several tools that highlight nutritional information, like the healthy icons in our online menus," said Travis Ramirez, registered dietician and nutritionist for UH Dining.
The wellness program features healthy highlights, nutrition counseling and special events that are geared to offer students, faculty and staff the option to gain more education about eating healthy on campus.
"We offer free nutrition counseling and can create a special food plan for those who are trying to reach a specific goal or maintain a healthier lifestyle," said Ramirez.
Healthy for Life offers several educational brochures and nutritional information to help people make better choices.
"We have two Healthy for Life displays around campus," said Ramirez. "Cougar Woods offers an entire wall that lists nutritional information such as calories, fat, sodium, carbohydrates and protein so that people can make a better choice the next time they are ready to eat."
All the Healthy for Life initiatives are structured to give people the right tools and strategies.
"We want to play an important role in helping build a healthier campus," said Ramirez. "We are committed to continually expanding our program and want to make an impact."
To learn more about UH Dining and the Healthy for Life program, visit www.uh.edu/dining/eatwellcontent.
For more information about dining services on the UH campus, visit www.uh.edu/dining. Join UH Dining on Facebook, Twitter and Instagram to receive the latest dining information.