Dining
SMOOSH ice cream truck joins the UH food truck program
By Kimberly Cooper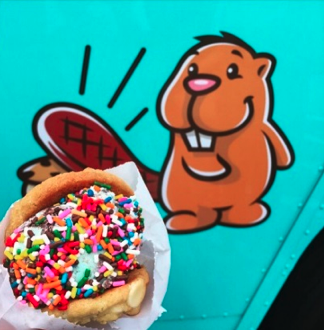 University of Houston Dining Services has announced that SMOOSH, a specialty ice cream truck, has joined the UH food truck program.
SMOOSH is a local Houston food truck that offers a selection of homemade ice cream sandwiches, milkshakes, floats, cookie splits and sundaes.
Customers can create a build-your-own unique ice cream sandwich like a white chocolate macadamia nut cookie with peanut butter brownie ice cream or a peanut butter cookie with French vanilla ice cream sandwich.
A cookie split is similar to a banana split and features two cookies, three flavors of ice cream, two toppings, with whipped cream and a cherry on top.
Specialty toppings are available like Nerds, chocolate sauce and cooked bacon that can be sprinkled on an ice cream sandwich, sundae or cookie split.
For more information about SMOOSH food truck's rotation on the UH campus, visit www.uh.edu/dining/foodtrucks.
For more information about the food truck program on the UH campus, visit www.uh.edu/dining. Join UH Dining on Facebook, Twitter and Instagram to receive the latest dining information