Dining
New JambaGo Smoothie Station at Student Center Cougar Xpress store
By Kimberly Cooper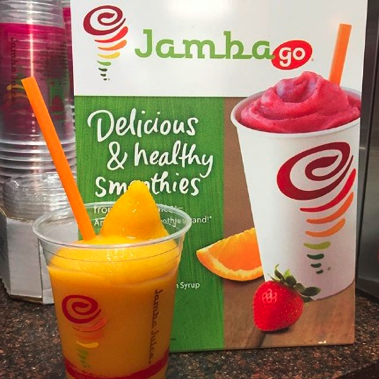 University of Houston Dining Services has unveiled a new JambaGo Smoothie Station in the Student Center Cougar Xpress Store.
JambaGo offers a variety of real fruit smoothies with an easy to operate self-serve station that allows customers to grab a cold smoothie while on the go around the UH campus.
"Our JambaGo station offers two new delicious flavors: Strawberry Symphony and Mango Magnifico," said Emily Fahner, marketing manager for UH Dining Services.
Customers can choose between two sizes: 16 ounces and 24 ounces.
The JambaGo Smoothie Station is located near the Coca-Cola fountain machine.