Art of Equality: Art and Literacy Contest Now Welcoming Submissions from Texas Region IV Students Winners to Share $10,000 in Scholarships and Other Prizes
March 29, 2021
*DEADLINE EXTENDED*
Texas Region IV student poets, spoken word and visual artists in middle school, high school and college undergraduate programs are invited to participate in the first Art of Equality: Art and Literacy Contest, accepting submissions through the week of April 19, 2021, with winners to be announced June 19. The contest is presented by artist Reginald C. Adams in collaboration with the Juneteenth Legacy Project, the Diversity Over Division Initiative of Fort Bend County, Fort Bend County Libraries and the University of Houston at Sugar Land with generous support from iWRITE Literacy Organization and The Bryan Museum. 

Adams, a visual storyteller known for his public art projects, many of which share the common thread of equality, is creating murals about the history of Juneteenth (Galveston) and the theme of "Diversity Over Division" (UH at Sugar Land). Through these projects, Adams saw the opportunity to engage the community, specifically creative young people, through the arts and literacy contest to spark a broader conversation about what the promise of absolute equality truly means.
"Now, more than ever, our youth need to be engaged in the dialogue about social justice and racial equality," said Adams. "We've developed an opportunity for them to do so in a creative and productive way."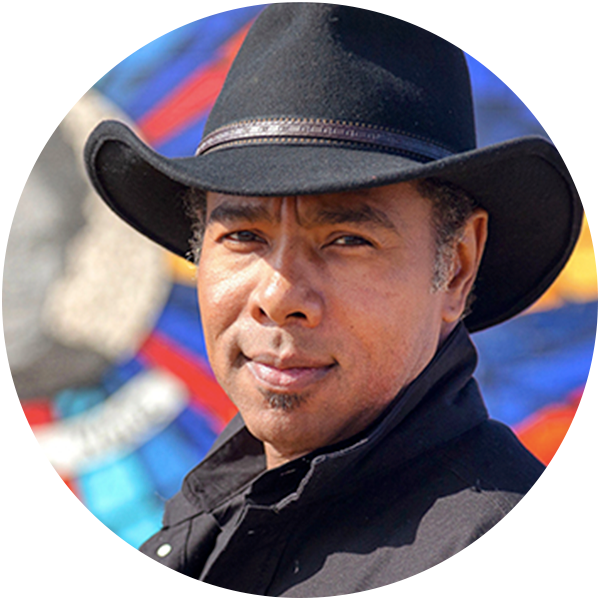 "Diversity is in the DNA of the University of Houston," said Jay Neal, Associate Vice President of Academic Affairs and Chief Operating Officer at UH Sugar Land. "We're very proud to be a contest partner and support both a platform for creative expression and scholarship opportunities for Texas students."
Winners will be selected by a panel of judges including Houston's 2017-2019 Poet Laureate, Deborah "D.E.E.P." Mouton, and will share $10,000 in scholarships and other prizes. The award ceremony will take place on Juneteenth (June 19) at the dedication ceremony of Adams' "Absolute Equality" mural on the Old Galveston Square building, the historic site of U.S. General Gordon Granger's reading of orders announcing the end of slavery on June 19, 1865. These orders included General Order No. 3, which stated the words "absolute equality."
Winners will have their work on exhibit this summer at The Bryan Museum in Galveston. Exhibition opening and awards ceremony will take place on June 20. Nonprofit partner iWRITE is facilitating the application process and assisting in publishing a forthcoming anthology showcasing a selection of the submitted works.
"The opportunity for this next generation to use the history of yesterday to write the diverse stories of tomorrow—through their own artistic interpretation—is what excites us the most to support this collaboration," said Melissa Murphy, The Bryan Museum Director and iWRITE Founder.
Art of Equality: Art and Literacy Contest
​Theme Background
On June 19, 1865, U.S. General Gordon Granger issued General Order No. 3 that freed the enslaved people of Texas. In that proclamation General Granger declared the newly freed men and women to have "Absolute Equality." 
Fast-forward to the year 2020 – The events that took place highlighted the ever-present systems of racial injustice and discrimination that still exist in our nation today. Those events brought awareness and action, as diverse populations spilled into our streets with cries for justice and equality. As we move forward as a community, focused on diversity over division, we are all asked to consider what the promise of Absolute Equality truly means.
Literary Prompt: What does ABSOLUTE EQUALITY mean?
Click on the submission links below for more information, including contest rules. All submission through Submittable. One submission per person.
About Reginald Adams
Reginald C. Adams is a public artist, social entrepreneur and community developer. Over the past 20 years, his namesake design firm, along with his team of artists dubbed "The Creatives," have designed, coordinated and produced over 350 public art projects and installations across the Houston area and abroad. These projects, many of which are strategically located in some of Houston's most historic and underserved neighborhoods, have been co-created with the involvement of over 50,000 area youth volunteers, hundreds of artists, and thousands of volunteers and community stakeholders. His work has been commissioned by IKEA, Ben & Jerry's, Foot Locker, Starbucks, Chevron/Texaco, Comcast and the History Channel, just to name a few.
For more information and to view current and past projects, visit www.reginaldadams.com and follow Reginald on Instagram, Facebook and YouTube.