Dining & Vending Services
Getting hungry while you study on campus?
UH at Sugar Land offers several dining and vending options to meet the needs of our busy students. Food and drinks are allowed in general areas and study areas in both the Albert & Mamie George Building and Brazos Hall. With faculty permission, students are allowed to bring drinks and food into general classrooms. Food and drinks are prohibited in computer labs, instructional television classrooms and science labs.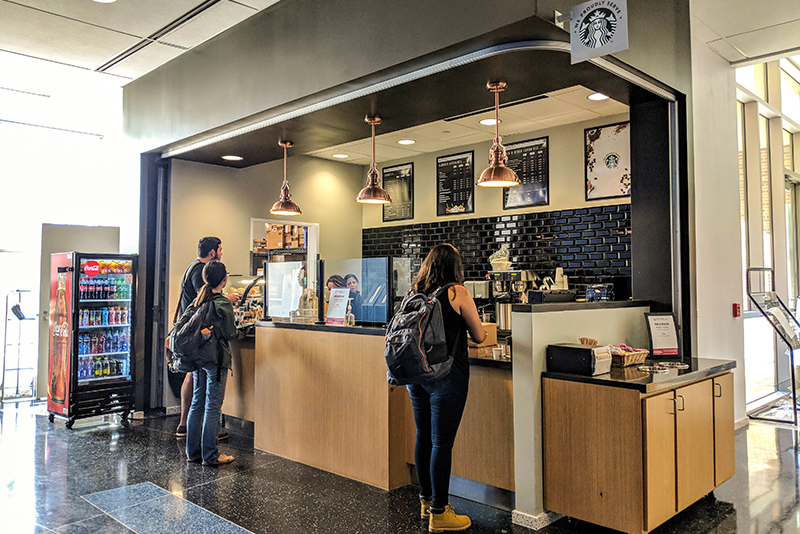 Cougar Corner
Proudly serving Starbucks coffee, Cougar Corner has your favorite Frappuccinos, teas and other favorite drinks. Cougar Corner is located on the first floor of Brazos Hall near the bookstore. It can accept cash, credit cards and Cougar Cash.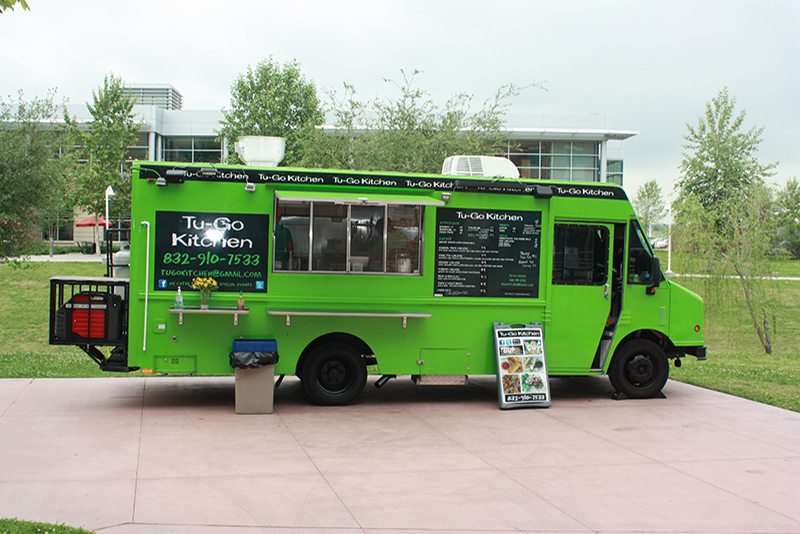 Food Trucks Behind Brazos Hall
Hungry for lunch? We have food trucks that regularly rotate to serve our students during lunchtime on Tuesdays and Thursdays. They can accept cash, credit card and Cougar Cash. To find out who will be here and when, check out this semester's Food Services Schedule. Please note that availability is subject to change.
Chick-fil-A inside Brazos Hall
On Mondays and Wednesdays, Chick-Fil-A will set up inside the lobby of Brazos Hall during lunchtime hours! You can use cash or credit.
Campus Bookstore
Outside of lunchtime, you can find snacks, coffee, bottled beverages, and frozen meals at the campus bookstore. They can accept cash or credit card. Bookstore hours can vary between semesters, so check our webpage or call them directly for the most accurate information.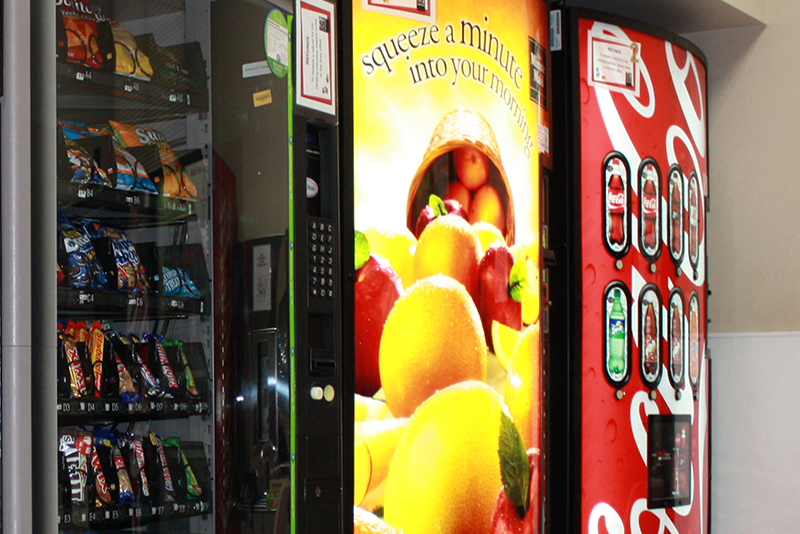 Vending Machines
Studying late? Grab a snack at any one of our vending machines in the student lounges located on the first floor of Brazos Hall and the first floor of the Albert & Mamie George Building. Exclusive beverage vending service provided by the Coca Cola Company. Snack vending and frozen foods are provided by Canteen. Our vending machines accept cash and credit card. Vending refunds are available in the Albert & Mamie George Building, Room 101.
Nearby Campus
On University Boulevard
On Sweetwater Boulevard
In Sugar Land Town Square
!--#protect #protect-->