New Graduate Program Teaches Professionals to Integrate Technology
Oct. 11, 2018
Faculty from the Fort Bend Independent School District (FBISD) have a pathway to graduate school thanks to a new agreement with the University of Houston College of Education. Starting in spring 2019, FBISD educators may enroll in the college's graduate program in Curriculum and Instruction—Learning, Design and Technology. The five semester program is offered at UH Sugar Land and includes both online and face-to-face components.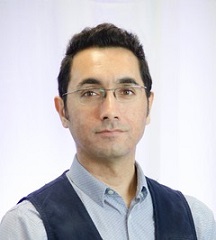 "This is ideal for educators in Fort Bend County to attend classes locally," said Bulent Dogan, clinical assistant professor and program director. "The skills learned in this program will certainly benefit their careers."
The deadline to apply for the spring 2019 class is Nov. 1. Applicants may be exempt from the GRE requirement. Please review the exemptions for more details. Click here for program information or for graduate admissions or reach out to Professor Bulent Dogan for more information.
Students will learn about integrating technology as they use a diverse range of technologies. Additionally, students will learn how to strategically plan for using technology in their professional teaching and training roles.
Fall 2018 is the first semester for the program, which has attracted professionals from various school districts and area hospitals.