New College of Education Hybrid Graduate Program Focuses on Effective Use of Technology Free Information Session Planned Oct. 26, 6-7:30 p.m.
A graduate program from the University of Houston College of Education that prepares education, business and health care professionals to create and use technologies more creatively comes to UH Sugar Land for fall 2017.
The master's program in Curriculum and Instruction with an emphasis in learning, design and technology is open to educators teaching kindergarten through high school, corporate trainers, those in nonprofit organizations and those interested in transitioning to education or instructional design careers.
Instructors will be on hand for a free information session from 6 - 7:30 p.m., Thursday, Oct. 26 at UH Sugar Land, 14000 University Blvd., Brazos Hall, room 103B.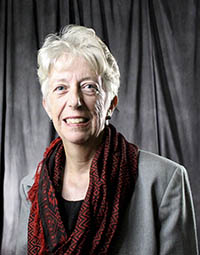 "Through this program, students learn to integrate technology into educational practice to improve learning for students of all ages in innovative and creative ways," said Sara McNeil, professor and program coordinator. "We focus on applying and incorporating digital citizenship in teaching and learning activities. And we aim to equip our graduates to plan strategically for technology use, implementation and dissemination in educational practice."
The hybrid program is structured the same as the program offered at the College of Education with some differences. The 36-hour traditional program has been transitioned to a 30-hour program that replaces a capstone project for the comprehensive exam. The 10-course program will allow part-time students to complete the degree in less than two years.
"Though the structure of the courses will vary by instructor and course content, we will be offering at least one face-to-face course at UH Sugar Land every semester beginning fall 2017. We would like to expand that to two or more face-to-face courses the following year," McNeil said. "In addition to the face-to-face courses, we will have online course offerings as well."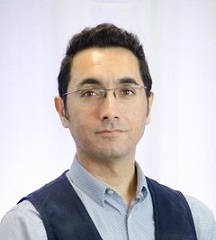 Professor Bulent Dogan will be joining the Learning Design and Technology team, focusing on the Sugar Land program, teaching courses and connecting with districts and organizations.
"This area encompasses Missouri City, parts of Katy, Sugar Land and Richmond in Southwest Houston. Educators and other professionals interested in training, design, development and instructional technology will benefit tremendously from this program offered at UH Sugar Land," Dogan said.
Six full-time faculty members will support the program. Recently, the team was awarded the 2017 Online Learning Network Award from the International Society for Technology in Education (ISTE).