PhD Alum Ann Webb Bridges the Gap Between Social Work and Law to Assist Asylum Seekers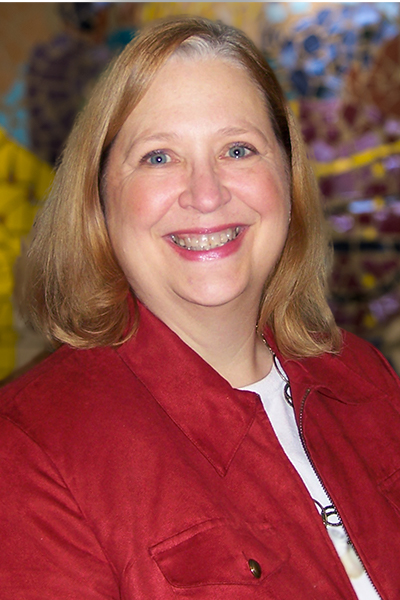 May 24, 2021
(HOUSTON, TX) -Alum Ann Webb (PhD '19) currently works with the Immigration Clinic at the University of Houston Law Center and the GCSW as an adjunct faculty member. 
In these roles, Ann Webb has developed a unique, hands-on learning program that engages social work and law students to assist detained men, women, and children seeking asylum. 
We asked Ann to give us insight into her experiences at the border and why it is critical to understand social work and law.
---- 
Name: Ann Webb, PhD, J.D., LCSW-S
Pronouns: she/her/hers
Graduation from the GCSW: (PhD '19)
Your career exists at a unique intersection of social work and law. How and why do you believe fluency in these two distinct areas is essential?
Both professions address critical issues relating to social justice. These issues vary from first amendment rights to protesting systemic injustices locally and globally, while on other days, it means advocating for the marginalized and disenfranchised. Both professions are also able to provide direct services to underserved and underrepresented communities. In all these areas, both social workers and lawyers work to bend the arc of justice toward equity. At the same time, both professions have frequently been on the wrong end of history, as when lawyers promoted Jim Crow laws and social workers removed indigenous children from their families with the stated purpose of improving their lives. In our current moment, injustices are being perpetuated for all to see. We can see such examples of this in the enactment of draconian voter suppression laws. Another example is how social workers have historically removed children of color from homes under circumstances rarely enforced with a white family. Social workers need to have fluency in the basic structures of the law and judicial systems, as these both limit and protect individuals. While courts have the power to strike down legislative bans on same-sex marriage, they equally have the power to uphold voting restrictions, and understanding this reality and how the legal systems work provides social workers with better ways to advocate for change. Lawyers, typically (but not always), have a limited understanding of the depth and breadth of social work skills and frequently have limited knowledge of trauma. Developing a better understanding of the unique ways in which social workers can serve as partners and advocates for shared clients is critical for better collaborative results.  
Many reports have shown a significant rise in the number of migrants hoping to cross the southern U.S. border, many of them being women and unaccompanied minors. What do you believe are some of the contributing factors to this uptick?
It is important to remember that migrant surges happen regularly, regardless of what party occupies the White House. The North Triangle of Central America (Guatemala, Honduras, and El Salvador) have been challenging on many fronts for decades. Devastating earthquakes and hurricanes have exacerbated these issues within the last year. For many years, gang violence and crushing poverty have been primary push factors, with climate change and natural disasters being more recent contributors. The immediate crush we see right now is due in part to the reversal of the previous administration's policy of simply dumping all asylum seekers in Mexican border towns. Many of the individuals currently being admitted were screened over a year ago and waited in de facto refugee camps located in these border cities. The current administration admits unaccompanied minors immediately on humanitarian grounds, processes these children after entry to the United States, and quickly reunites them with their families. The previous administration pushed those children back into Mexico as well.
The long-term failure of Congress to enact comprehensive immigration reform has effectively outsourced immigration policy to criminal gangs in Mexico and Central America. When it takes decades for many to immigrate legally to the United States, it is no surprise that people look for other solutions. "Coyotes" or human smugglers are the most common option for individuals from Mexico and Central America. These smugglers often charge thousands of dollars per person. Human smuggling is lucrative for the smugglers and dangerous if not deadly for the vulnerable individuals desperately seeking to reach safety. Human smugglers are currently telling vulnerable people that the U.S. borders are open, and the desperate are eager to believe them.
What are some of the systemic challenges these vulnerable populations face when placed within an ill-equipped immigration system?
The immigration system is complex and challenging to navigate, even with the assistance of an attorney. Expecting vulnerable individuals, many of whom arrive with little formal education, to understand the different requirements for asylum, special immigrant juvenile status, U-visas, and temporary protected status is the most significant systemic problem.
Most Americans may be familiar with crime dramas with the phrase "if you can't afford an attorney, one will be appointed to represent you." However, this constitutional imperative is limited to criminal proceedings, where an individual's life or liberty may be taken away. Immigration proceedings, despite these proceedings having an equal impact, are not considered criminal proceedings, and there is no public defender's office for people in immigration proceedings. While immigrants have the right to an attorney, they do not have the right to an appointed attorney who can represent them for free. With legal aid organizations stretched to the breaking point, most immigrants in removal proceedings must figure things out for themselves. Several years ago, researchers found that more than a majority of unrepresented immigrants lost their cases and faced deportation. At the same time, those that had representation received some relief in numbers reversed of their unrepresented counterparts. Of course, these numbers are probably somewhat skewed, with lawyers more likely to accept cases that are meritorious in the first place. However, consistent access to legal representation earlier in the process can eliminate some of the inequities visible when children as young as 3 or 4 must explain to an immigration judge why they should be allowed to remain in the United States. So, a second systemic challenge is the lack of appointed legal representation.
A third systemic challenge stems from how the immigration system and courts operate. Immigration courts are part of the Justice Department and are not part of the Judicial Branch, an independent and co-equal branch of the United States Government. Immigration judges are not members of an independent judiciary but are rather employees of the Justice Department and, therefore, can be terminated if the current administration does not approve of their handling of cases. In typical courts of law, both state and federal, the prosecutor represents the interests of the state, the defense attorney represents the individual charge, and the judge is an impartial arbiter, not aligned with either side. In immigration courts, the government attorney and the immigration judge both work for the Justice Department and are aligned together against the generally unrepresented immigrant. While most immigration judges work hard to ensure fairness in immigration proceedings, during the previous administration, many immigration judges were disciplined or terminated for not processing cases quickly enough or for granting too many asylum requests. In recent years, there has been an appearance of favoring the government's position to remove all immigrants as quickly as possible. 
What would you like people that have never been to the southern border to understand better?
I am hopeful that the change of administration will ease some of the random cruelty that we have seen so often over the last four years. Still, the need for comprehensive immigration reform is critical. The current administration appears to be working to address many of the "push" factors that drive so many immigrants to the United States by working with Mexico and Central America to stabilize infrastructure, improve the economy, and address gang violence. Fundamentally, though, those seeking refuge are fleeing conditions that most Americans cannot even imagine, demonstrating courage and resilience that can only benefit the United States in the years and decades to come. They are our brothers and sisters, and they enrich our lives with their presence.
It is also essential to understand that the immigrants at the southern border are not just seeking refuge from Mexico or Central America. Many are arriving from Cuba, Venezuela, Haiti, and Africa.
How did your time at the GCSW prepare you for the unique path you have taken in your career?
I somewhat stumbled onto the GCSW during a period of significant transition in my life. Over a short period, my husband and mother died suddenly, and I found myself caring for my elderly father. He entered hospice about the time I submitted my application to the GCSW. I was sure I would not be able to continue to practice law full-time and provide my father the care he needed, but I wasn't sure exactly what I could (or wanted to) do instead. With insomnia that so often accompanies grief, I got out of bed one night at 3:00 AM, did a little research, and had my application submitted before my kids woke up. Despite the precipitousness, it was the best decision I ever could have made. I admit, when I began the MSW program, I had a minimal idea about what social workers did. I entered with the vague notion that I would develop some new skills that would allow me to help families and children, particularly in advocacy around mental health needs and the school system. Once I was in the program, I was blown away by the focus on social justice and equity and the idea and expectation that social workers engage in these areas.
From the beginning of my MSW studies, I kept circling back to the connections between my initial reasons for going to law school and social work's focus on social justice. I started thinking about ways to connect the two professions, both in my own life and practice and more broadly. My experiences as a student at the GCSW and continuing as adjunct faculty have profoundly influenced my current path. Most fundamentally, I was given both space and encouragement to explore my interests. Dr. Monit Cheung encouraged my ideas about collaborative and experiential learning between law and social work students. Drs. Jodi Berger Cardoso and Luis Torres encouraged my engagement with the immigrant community despite my total lack of Spanish fluency. Dr. Patrick Leung encouraged me to write and present at international conferences on U.S. immigration policy as it affects children and families. Professor Ginger Lucas enthusiastically embraced my crazy idea of recruiting hybrid and online students to participate in collaborative projects in the detention centers. GCSW students that leaped at the opportunity to make a lasting difference in the lives of our neighbors inspire me with their passions. I am grateful beyond words for my continued affiliation with the GCSW.
Why do you think social workers are essential to understanding and addressing the legal and humanitarian issues we face regarding those seeking asylum at the southern border?
Fundamentally, I believe it comes down to an understanding of trauma. While most would accept the idea that persecution involves trauma, I suspect that most Americans do not understand the magnitude of the physical and emotional harm that results from conditions in the countries from which these asylum seekers come. A basic understanding of trauma is fundamental to understanding all of the challenges these frightened and vulnerable individuals have experienced and continue to experience as they work their way through our immigration system. With a much more comprehensive focus on trauma than most members of the general public receive, along with a grounding in policy and concepts of social justice, social workers are uniquely positioned to support individual immigrants. Social workers can also address the significant gender, racial, and ethnic inequities in the immigration system.
Anything else you would like to share?
I began my Ph.D. studies when we experienced the first explosion of unaccompanied migrant children at the border. I signed up for an immigration law conference, thinking I could do some pro bono work with these children. At the meeting, I bumped into (now retired) Professor Janet Beck, who was a long-time faculty member with the immigration law clinic at the U.H. Law Center. I learned that she had an MSW as well, and we started exploring ways we could collaborate. Within a few months, we put together a team of law students and social work students to visit a family detention center in South Texas, where detained asylum-seeking women and their children were awaiting their initial asylum hearings. The collaborative and experiential process was successful and fascinating. Since that first trip, and up until the Covid shutdowns, we made these trips annually.
Watching the student teams coalesce into solid working partnerships demonstrated on the ground what I had hoped would be possible. The law students absorbed lessons on trauma-informed practice. In contrast, the social work students learned the practical realities of the immigration system and the different roles they could play within that system. Our social work students came away with a new understanding of how immigration policy impacts already vulnerable populations and learning new ways to engage collaboratively to help these vulnerable families.