Alum Candice Twyman, Educates Vulnerable Populations to Avoid Financial Exploitation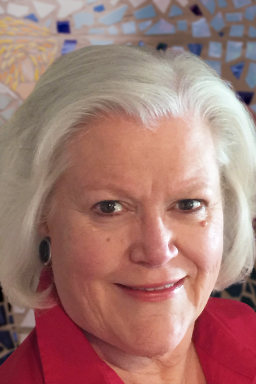 March 31, 2021
(HOUSTON, TX) - GCSW Alum Candice "Candy" Twyman (MSW '76) currently serves as Executive Director of the Better Business Bureau- Houston's Education Foundation.

In this role, Candy seeks to educate and raise awareness of online and in-person fraud that aims to take advantage of vulnerable populations such as the elderly, those who live alone, and those whose first language may not be English.

We asked her to give us insight into why these populations are more at risk and why social workers play an essential role in assisting those who suffer from the mental and financial trauma of fraud.
----
Name: Candice Twyman
Pronouns: she/her/hers
Graduation Year from the GCSW and Program: MSW '76
Current Role: Executive Director - BBB Education Foundation

Who inspired you to continue your education in social work? 
I was receiving a BSW and was volunteering for a group called "Friday Night Missions." We would go into neighborhoods surrounding the university, play with children, provide services and information, and referrals to adults. One of the mothers of a child I was playing with asked if I could help her find a plastic surgeon who could fix her child's ear. The ear's outer part was not developed (microtia), and it affected her hearing since there was no opening to the ear canal. Not only was she not able to hear correctly, but other children also made fun of her appearance. With the aid and help of the social work faculty and University Health Center, I was able to find a surgeon and the child received reconstructive surgery.  
How did the GCSW prepare you for a career at the BBB?
GCSW showed me how important it was to organize the community around an issue and include everyone who plays some part. We cannot just stay in our familiar silos. One such issue is the financial exploitation of older adults. I found many different social service agencies, law enforcement, federal departments that each had staff dealing with financial exploitation. Still, there was no coordinated effort, and each group didn't know what the other group was doing. This led to the establishment of H-FAST (Houston Financial Abuse Specialists Team). The H-FAST team is a group of professionals from various disciplines: social workers, lawyers, health care providers, bankers, real estate agents, and law enforcement (city, county, state, and federal), who meet regularly to discuss cases of financial abuse, develop educational material, train front-line workers and community members and provide consultation on specific cases of elder financial exploitation.  
When looking at the consumer landscape, what trends concern you most?  
The Internet has become the latest way to communicate worldwide in a matter of seconds. Almost instantly, you can reach out and touch someone across the globe. Unfortunately, it's also become the latest way for con artists to reach out and touch your wallet. They'll use dating sites, message boards, email, or websites to bring their schemes and scams to you in ways that look like legitimate e-commerce merchants.  
In 2020, over 60% of all calls/texts received on our cellphones were robocall scams. Technology has allowed robocallers to cheaply and easily make thousands of calls each minute. The robocaller uses software to transmit a number other than the one they call from, causing it to show up on your phone's caller ID. Sometimes robocallers send numbers that belong to the IRS, Social Security Administration, your utility company, Microsoft, or "official "looking numbers such as one coming from Washington, DC.
A new and more concerning robocall scam occurs where crooks imitate voices of loved ones using artificial voice technology to trick a consumer into sending cash, gift cards, or even making a bank transfer, all the while thinking they know the caller.
What is the BBB's take on how to protect consumers best? 
Consumer education is the key to winning the war against scammers. If you know about a scam, you're less likely to fall for a scam. Learning about general scammer behaviors and tactics has also become an effective prevention method. The BBB Education Foundation arms older adults with consumer information, empowering them to say "no" and delete unsolicited emails and phone calls.
There seems to be an increased rate of fraud due to COVID-19 and the recent Houston Freeze. Can you share a piece of advice with those who would like to avoid being taken advantage of during these financially vulnerable times? 
While COVID-19 scams are particularly rampant, isolation has led to an uptick in many other scams (online purchases, romance scams, government imposters). It has forced us to decide without others' opinions.
There are three rules every consumer should know and use every day, not just during a crisis: 
Slow it down

 – Scammers often create a sense of urgency – "The deal is only good for the next 24 hours." Take your time and ask questions.

Spot check 

–If you don't recognize a telephone number or an email address, don't immediately respond. Do your research and look up the bank, agency, or organization that is supposedly emailing/calling and get in touch directly.

Stop! Don't Send

 – No company or agency will ever demand payment on the spot, especially in gift cards or a wire transfer.
Why are social workers essential to protecting and educating vulnerable populations and their relation to predatory business practices? 
Scams affect a person emotionally, physically, and financially. Many elderly victims do not report fraud because they feel ashamed or embarrassed or think others will believe they cannot care for themselves. They also suffer from mental health issues and are faced with depression and anxiety. At these moments, social workers can help victims of a scam, who feel angry, hurt, and distrusting get the services and support they need right now. If you've given your last dime to a scammer, you don't have anything left to meet your basic human needs. Social workers can also help victims get closure to move forward (they will never get their money back) and empower them to share what happened to prevent it from happening to others. Social workers can help them go from victim to survivor.
Anything else you would like to share? 
Scams affect EVERYONE – individuals, communities, organizations, and businesses. Scammers thrive during a crisis, and they look for any opportunity to get into our lives. 
Education is the key to winning the war against those who prey on the most vulnerable populations in our society.